SKY LINES: La Jolla honors late poet David Antin
That wasn't just skywriting above the ocean off The Cove on Saturday, Sept 29.It was art.
At 11:15 a.m., five prop planes began puffing out a three-stanza poem by the late poet and performance artist David Antin:
If we get it together
Can they take it apart?
Or only if we let them.

A crowd of about 200 — consisting mostly of invited friends and admirers but also some curious passersby — gathered along Coast Boulevard behind the shuttered-for-renovation Museum of Contemporary Art San Diego (MCASD) to gaze up and read the poem, which was revealed slowly over 30 minutes.

Antin, a founding professor of UC San Diego's Department of Visual Arts, passed away in 2016 at age 84. Identified by the Poetry Foundation as part of "a group of artists and poets who brought new definitions and ambitions to poetry in the early 1970s," Antin won acclaim for his signature "talk poems," which were hybrids of criticism, poetry and storytelling in which Antin improvised about a subject in front of an audience.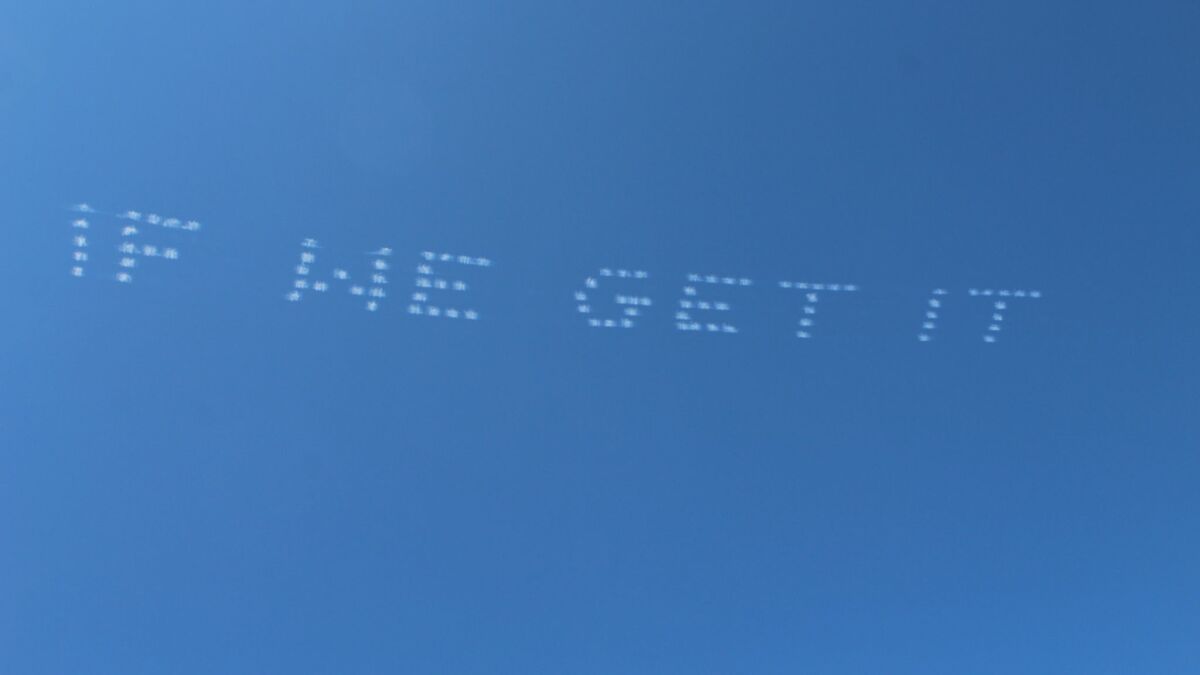 French artist Julien Bismuth, who organized the Sky Poems Project as a tribute to his late friend, said: "I think it's a great way to remember him."

"I love it — the idea of it and the line, 'Can they take it apart?'" added Sherrie Caroll, a fellow artist and former Carmel Valley neighbor of Antin and his wife, Eleanor. "It seems very apropos to what we're going through now as a country. Is our democracy being taken apart?"

"I didn't know who David Antin was," said La Jolla resident Keith Cruikshank, who was walking his American Eskimo dog, Sidney, by the museum when the crowd caught his eye and he asked what was happening, "but I'll probably look him up when I get back home."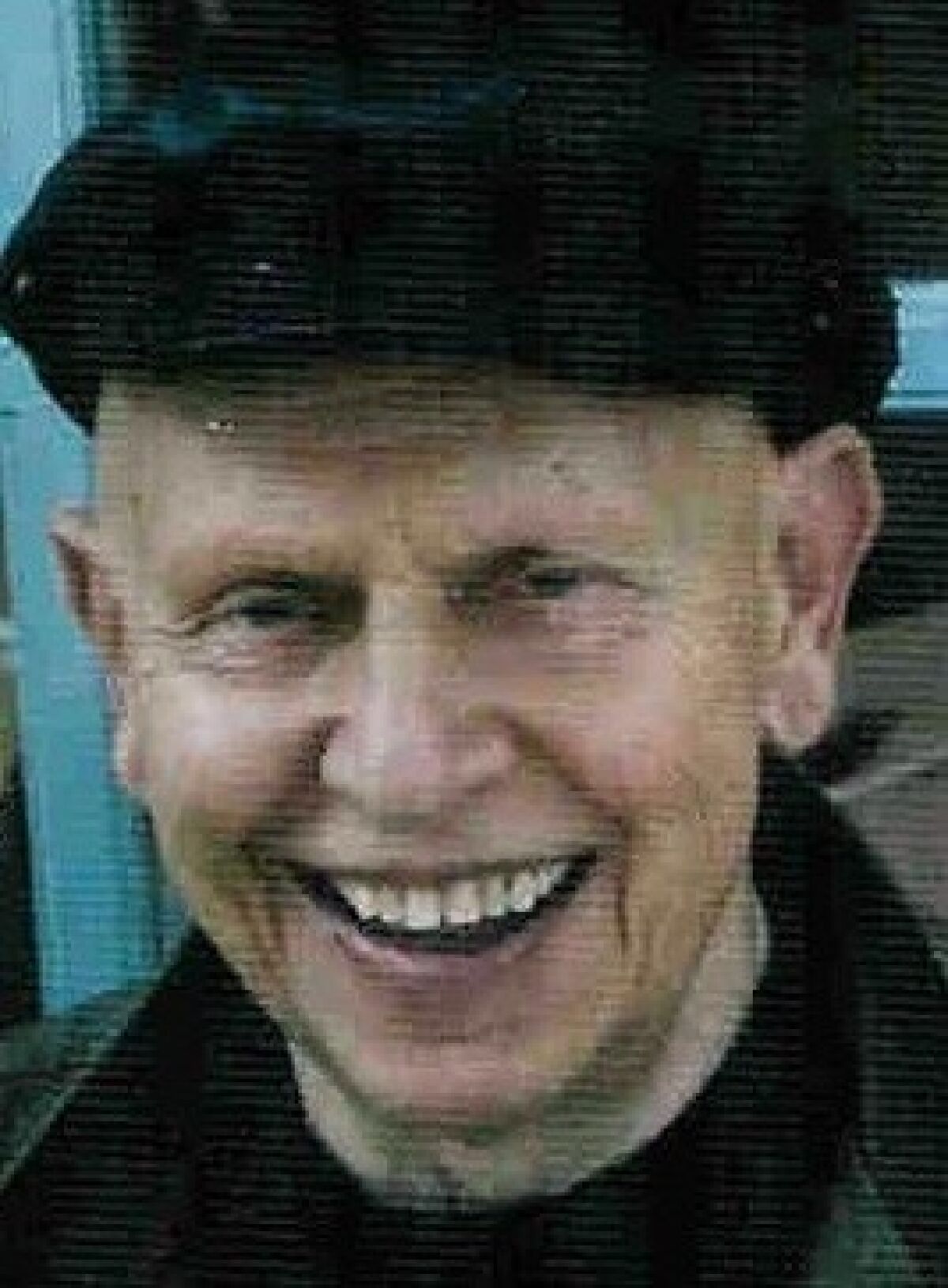 Each stanza remained clear for less than five minutes before wind gusts blew it blurry and then illegible.
"That was part of his intention," Bismuth said. "David wrote the poems in such a way that he wanted the letters to disappear as he was writing them. He thought it was an image of how language works."

The piece was actually a repeat performance. The same poem appeared in the skies over MCASD almost 30 years ago to the day (Sept. 3, 1988) — and over Santa Monica a year before that. Antin himself orchestrated those pieces, inspired by his childhood memory of a fleet of advertising planes sky-typing a message over Coney Island. His original intention, according to Bismuth, was a poem stretching across the U.S., gradually being written for people who would never see all of it.

In 2016, Bismuth said, he proposed the idea of re-staging the sky poems to Antin, who told him he had been dreaming of doing just that as a bigger piece with many parts written over different cities.

"And then he passed away three weeks later," Bismuth said. (Antin died at Scripps Hospital of complications of a broken neck suffered in a fall.)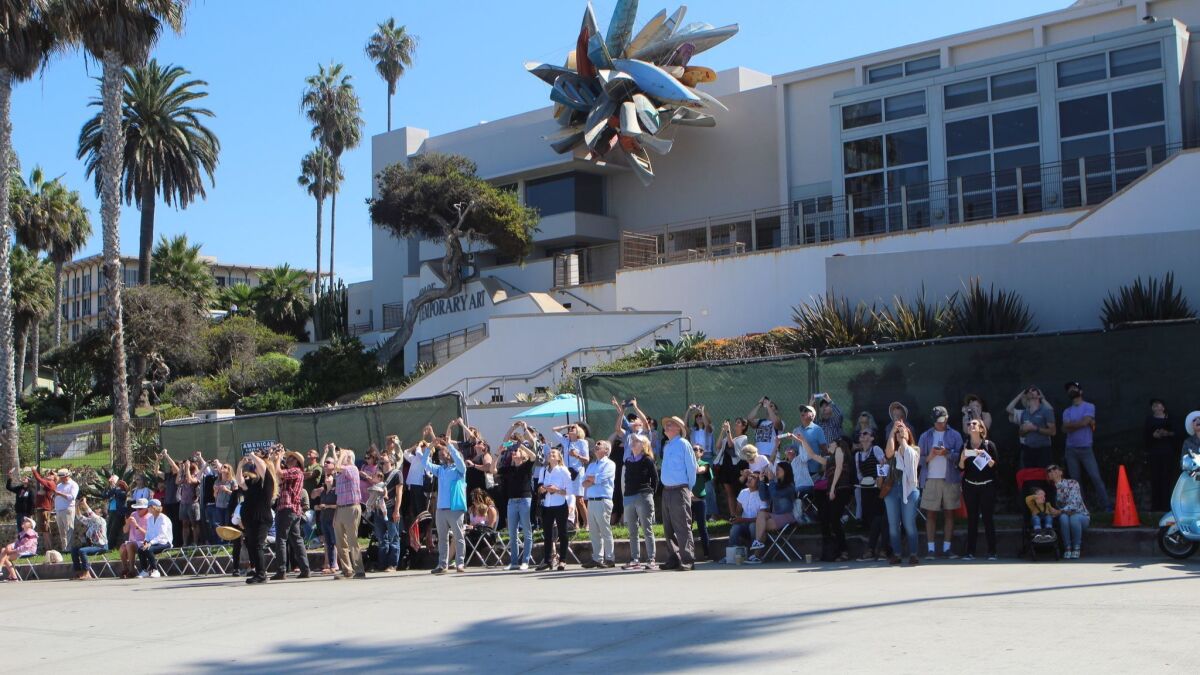 Adding even more poignancy to the proceedings was the identity of the pilot leading the pack of skywriters. Stephen Stinis, president of Las Vegas-based Skytypers, is the son of the captain of the team that did the skywriting for Antin's 1987 and 1988 pieces.

He's also the grandchild of Andy Stinis, who led the team that Antin watched sky-type over Coney Island as a child.
Get the La Jolla Light weekly in your inbox
News, features and sports about La Jolla, every Thursday for free
You may occasionally receive promotional content from the La Jolla Light.