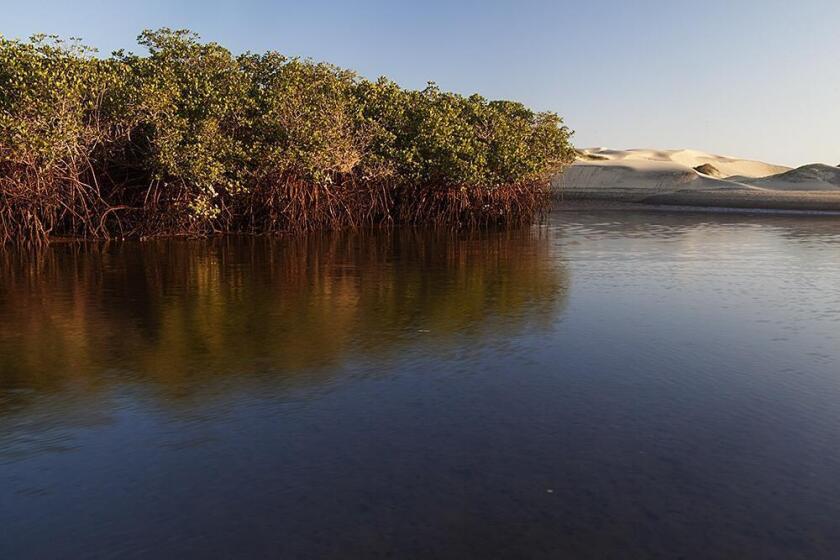 Framed with the stunning backdrop of the ocean and Scripps Pier, scientists and advocates from the Scripps Institution of Oceanography (SIO) and the environmental group Wildcoast gathered to unveil the first Blue Carbon Restoration Project on Oct. 29, announcing an international partnership between California, Mexico and Australia.
The forum took place on the SIO campus, with about 50 attendees from the Port of San Diego, City of San Diego, grad students and community members. It showcased a new effort in San Diego and across the globe to explore ways to combat climate change by protecting natural marine ecosystems.
Basically, the concept is this: Carbon that remains in the soil is good; carbon that hits the air is bad.
If these natural ecosystems are preserved, scientists argue, blue carbon (carbon associated with ocean systems) remains sequestered in the soil and never reaches the atmosphere. If it does, it mixes with oxygen and becomes carbon dioxide, one of the deadliest gases to our planet and biggest contributors to global warming.
Government studies show carbon dioxide levels today are higher than at any point in the last 800,000 years. The increase is responsible for two-thirds of the energy imbalance causing the Earth's temperature to rise, so it's a major bad actor in global warming.
Most ecological efforts have focused on planting more trees. However, scientists point out that while this is a worthwhile effort, it ignores what can be done with coastal wetlands to dramatically cut down CO2 levels.
The four panelists who spoke at the forum were Dr. Fernanda Adame, a Research Fellow from Griffith University in Australia; Dr. Eduardo Najera Hillman, Mexico Director of Wildcoast; John-O Miles from the Carbon Institute; and Meghan Emidy, Climate Science Specialist from Wildcoast.
The panel focused on the preservation of mangrove trees, sea grass and salt marshes as critical tools to combat climate change. The reason these marine plants are so important is that they have roots that grow deep into marine soil and sequester the blue carbon in that soil for their lifetimes.
Adame emphasized that it's all about getting the science out there to government agencies and the community.
"The thing that's really exciting about this project," she said, "is that as a scientist you always love the places that you work in. You start doing science because you really want these places to be preserved and people to look up to them. We need this kind of partnership with someone who can take that strong science background and put it into action through conservation."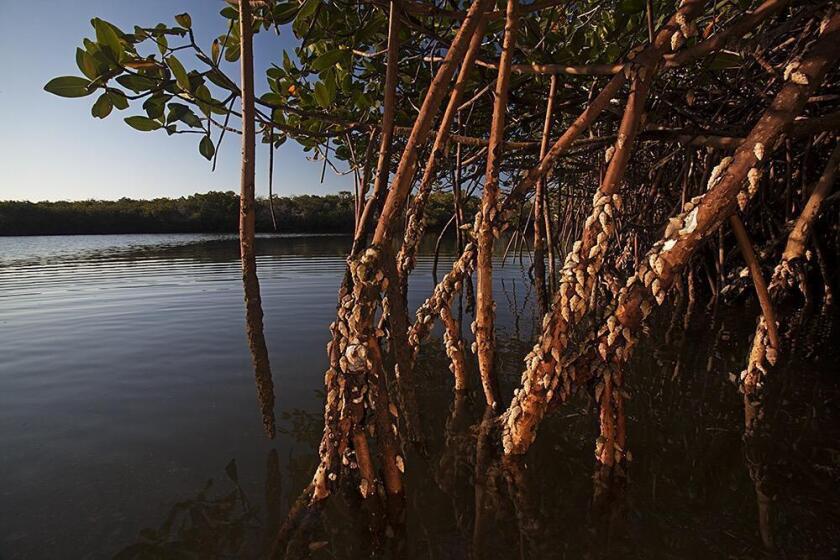 Mangroves matter
Mexico is leading the way when it comes to conservation of mangroves. Not only do mangroves sequester blue carbon, they also provide a habitat for hundreds of fish species. According to Hillman: "In Mexico, we have the legal advantage to set aside mangroves for conservation that is super important for fisheries. Mexico is the fourth country with the most mangroves on the planet. And that can help us to mitigate climate change."
Miles from the Carbon Institute stressed the importance of countries working together to take on the issue. "Climate change is a great problem that every nation on earth has worked to address over the past decades," he explained. "In 2015, they passed the largest consensus in human history for international law — the Paris Agreement on Climate Change. The goal of the agreement is to suck as much CO2 out of the atmosphere, stop as much CO2 from going up out of our factories and from our cars. Some of the most exciting new science is going on in the marine ecosystems right here — the system that we call blue carbon."
Miles went on to point out that these conservation efforts offer exciting opportunities for grad students and young professionals passionate about saving the planet. Grad student James Bruce, who's studying the Marine Biodiversity & Conservation Program at SIO, said he attended the forum, not only because it was required for class, but also because he is committed to the cause. "Anything to do with climate change and figuring out solutions is a big deal," he told the Light. "I used to work with the U.S. Coast Guard and now I'm trying to find solutions, learning how to work with fisheries, and getting smart about the science."
Wildcoast executive director Serge Dedina urged the audience to spread the word about how marine ecosystems can help reduce global warming. "We're at a challenging time because, obviously, climate change is having a big impact on our planet worldwide, including here in San Diego. What we're finding is that at the state level, the local level, with agencies like the City of San Diego, the Port of San Diego, the State of California and now with the Australian government and Mexican government, there's a lot we can do. So we're not letting any obstacles get in our way."
— To learn more about Wildcoast and its conservation efforts, visit wildcoast.org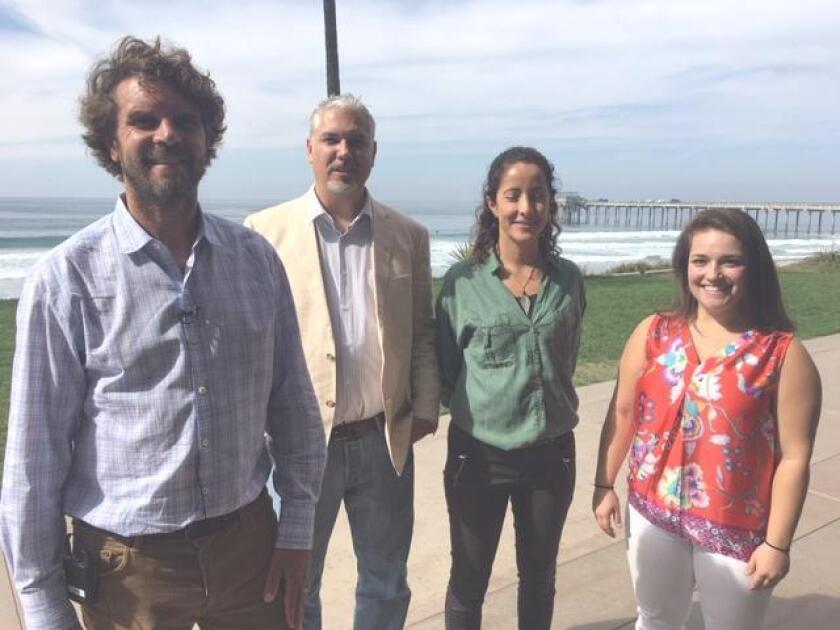 ---