'Comfort and Calm': 13 La Jolla students get their work in the San Diego Museum of Art for 'Young Art' show
The juried exhibit of creations by students in kindergarten through 12th grade continues through Monday, May 15.
Thirteen students from La Jolla schools are among the 86 artists chosen for the San Diego Museum of Art's 2023 "Young Art" exhibit.
The biennial juried exhibition, on view at the Balboa Park museum through Monday, May 15, is themed "Comfort and Calm" and asked students in kindergarten through 12th grade to submit works in a variety of media.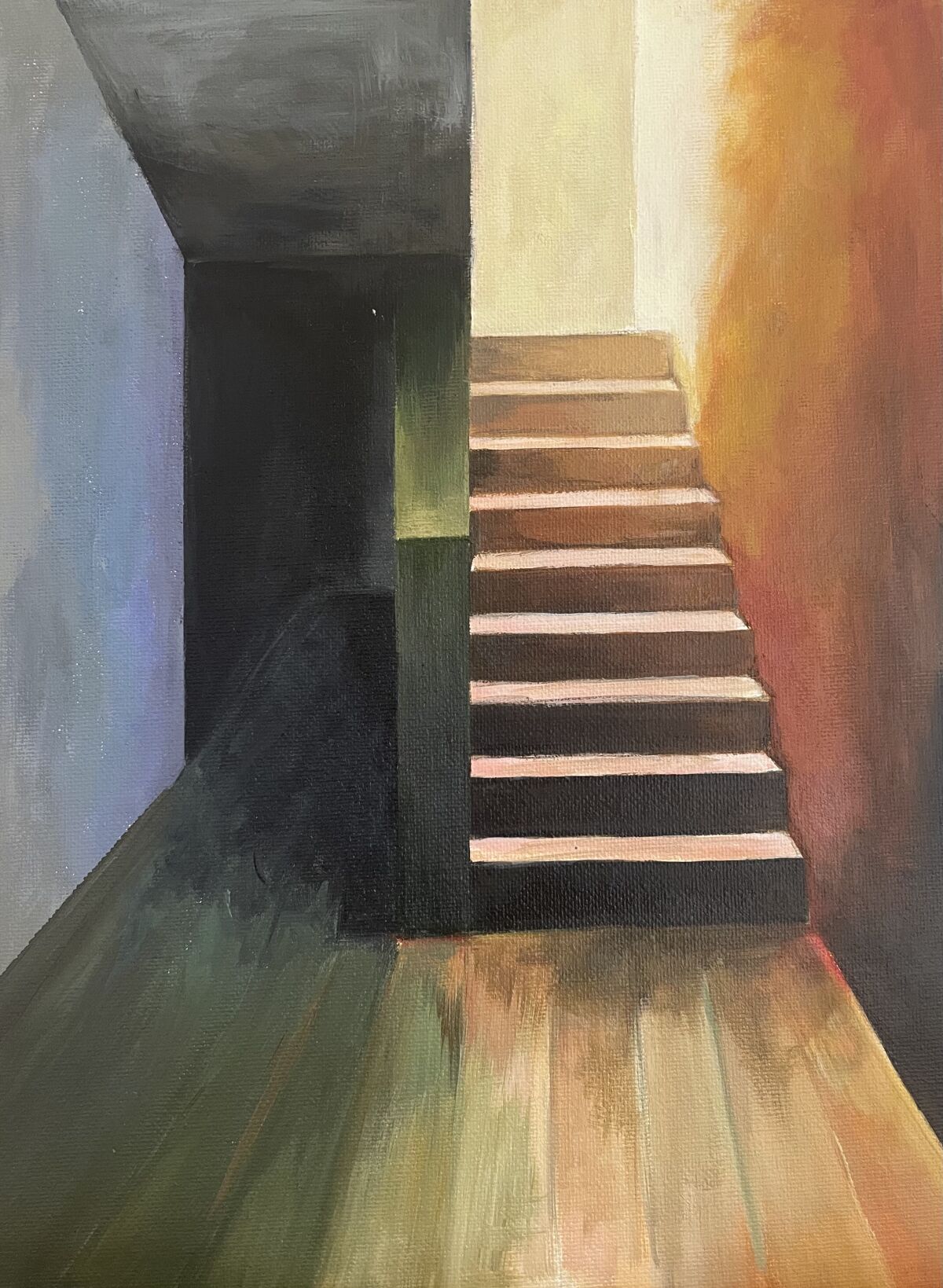 Sonali Pathria, a junior at La Jolla Country Day School, said she was excited to learn that her painting "Flight to the Light" would be included in the exhibit.
"This was the first time I had ever had my art in a museum and it was a big accomplishment for me," she said.
She also now has a piece in an exhibit at the Autry Museum of the American West in Los Angeles.
"Flight to the Light" is an acrylic painting showing two contrasting sides of a room, said Sonali, who originally created the work for her school Advanced Placement portfolio.
The piece fits the show's theme, she said, by sharing "two different environments in a home that something could feel comfortable and calm in. Some people feel the calmest in spaces that are dark, and others take comfort in brightness and warmth."
Sonali said she has been passionate about art "for as long as I can remember. I always found a way to express myself outside school through art."
Ellen Wang, a sophomore at The Bishop's school, has her acrylic painting "Inflamed Despair" in the Young Art show.
"Not everyone has the opportunity to share their personal experiences through their artwork, so I'm thankful that Young Art has allowed me to share my own story in a world composed of infinite other stories," she said.
Ellen created the piece to "depict the complex clash of anger and sorrow I had felt when encountering my first experience of a loved one's loss," she said. "I hoped this painting could convey my confusion and uncertainty with two contrasting sides of blue curves and lines with red flames."
"Many of my works center around my personal experiences and emotions, whether that be through realistic or abstract works," Ellen added. "As an avid artist and performing artist, I am passionate about venturing into emotions and memories with an abstract outlook."
James MacMillan, a second-grader at Gillispie School, said the show's inclusion of his watercolor painting "Quiet Winter Night" makes him feel "like I really accomplished something, and it feels good."
The scene of birch trees on a snowy night in Colorado "is calming and gives me happy thoughts," he said. "I like creating art because it's happy, soothing and just fun."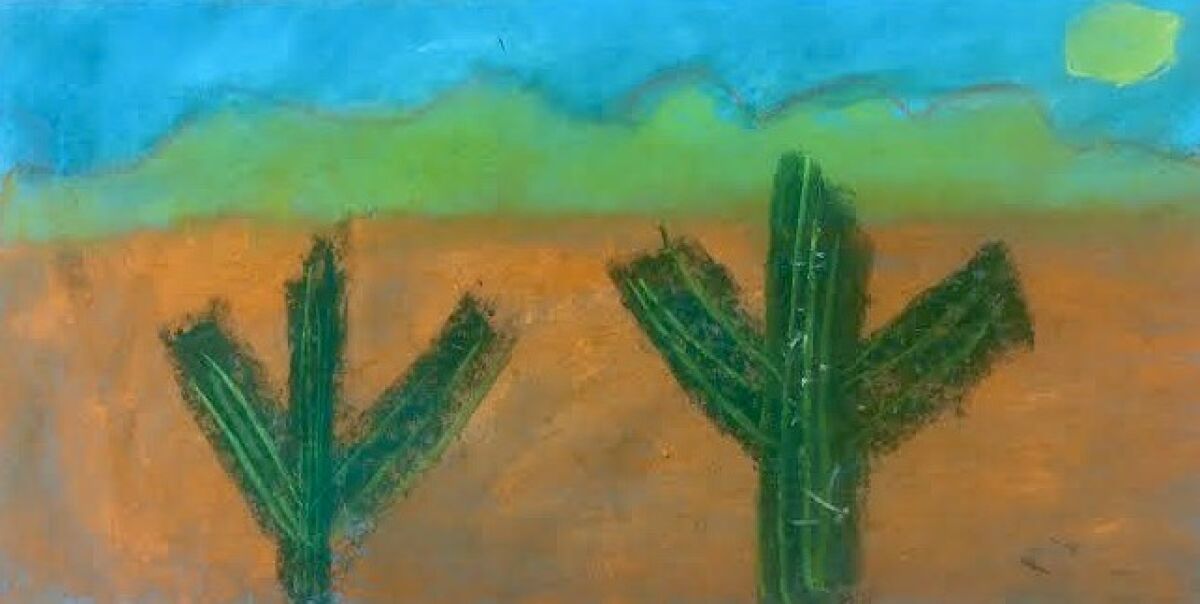 Soleste Green, who is in kindergarten at Gillispie, said she chose to create her pastel painting "Desert Morning" "because I was imagining what San Diego looked like a long, long time ago when it was still a desert."
Having her work in the exhibit is "surprising and it made me a little nervous, but it was also exciting," Soleste said. "I was really happy to see my art in a museum!"
Making art reminds her of Leonardo da Vinci, she said. She especially likes working with clay "and painting rainbows."
Other La Jolla artists in the show are:

Carley Chen, sophomore at Bishop's: "Look Around," colored pencil
Ivory Rose Foley, fourth grade at Gillispie: "Sunset Fields," digital
Khai Ha, sophomore at Bishop's: "Cliffside Overlook," acrylic
Hadley Lischke, first grade at Gillispie: "Hilltop Home," clay
Serena Liu, sophomore at Bishop's: "The Luminous Cabbage: A Beacon of Warmth," colored pencil
Natasha Malk, fourth grade at La Jolla Elementary School: "Majestic Meadow," ink
Theodora Nadi, third grade at Gillispie: "The Sound of Music," watercolor
Carlota Osuno Coppel, third grade at Gillispie: "Green River Home," tempera

Katelyn Wang, senior at Bishop's: "Along the Border," acrylic

For more information about the exhibit, visit sdmart.org/exhibition/young-art-2023-comfort-and-calm. ◆
Get the La Jolla Light weekly in your inbox
News, features and sports about La Jolla, every Thursday for free
You may occasionally receive promotional content from the La Jolla Light.