La Jolla's SummerFest will rock with musical twists and a cello-driven take on 'Bohemian Rhapsody'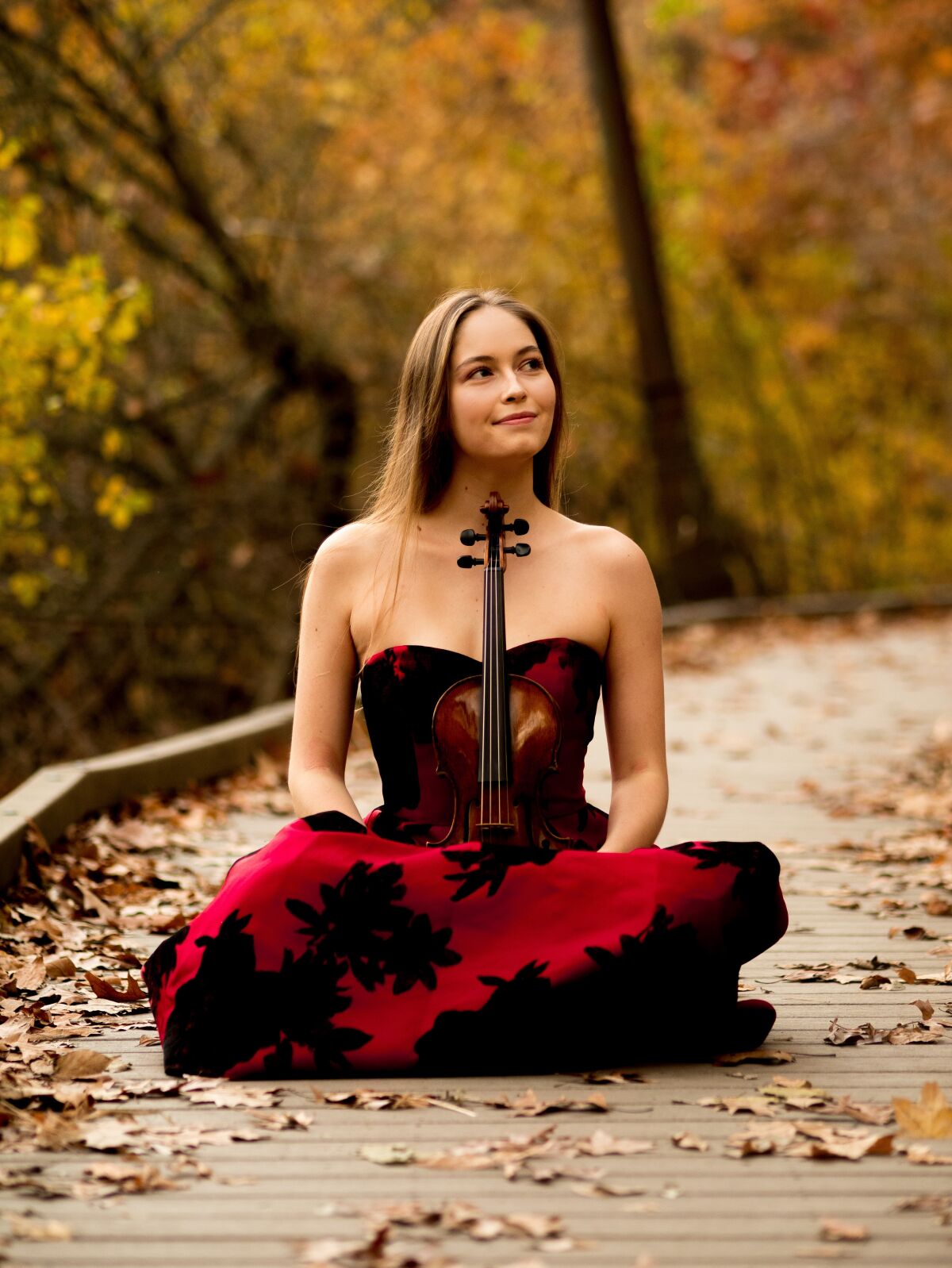 This year's lineup at the Conrad Prebys Performing Arts Center will feature 21 performances from July 28 to Aug. 26.
Inon Barnatan has more than a few surprises and treats up his sleeve as he begins his fifth year as the music director of the La Jolla Music Society's SummerFest, which will celebrate its 37th anniversary July 28 through Aug. 26.
The first comes with the opening night's aptly named "Expect the Unexpected," a concert for which none of the pieces or performers — apart from conductor and violinist Alan Gilbert — will be disclosed before the performance.
Another comes with the closing night, "Serenades," which pairs classic repertoire by Tchaikovsky, Dohnányi and Bruch with Queen's epic "Bohemian Rhapsody," which has been newly arranged by Barnatan for five cellos and piano.
"There is a lot to be said for the sense of delight in experiencing something you weren't expecting," Barnatan said. "I'm going full-bore ahead with that."
Get the La Jolla Light weekly in your inbox
News, features and sports about La Jolla, every Thursday for free
You may occasionally receive promotional content from the La Jolla Light.
Between its opening and closing nights, SummerFest will showcase performances by such diverse artists as Grammy Award-winning mezzo-soprano Sasha Cooke, cellist Alisa Weilerstein, spoken-word artist and activist Marc Bamuthi Joseph (artistic director of The Kennedy Center) and dance star Wendy Whelan (associate artistic director of the New York City Ballet).
Joseph, Whelan, Barnatan, fellow pianist Joyce Yang, choreographer Francesca Harper, New Zealand-born violinist Geneva Lewis and cellist Gabriel Martins will be featured in what is being billed as the world premiere of a reimagination of The Carnival of the Animals. It will feature some of the music from the original 1886 suite by Saint-Saëns mixed with works by other composers, including — very likely — John Adams.
"We are still finalizing the music," Barnatan said. "We will be using the carnival animals as an allegory to deal with political and social issues we are now facing."
This year's 21-performance edition of SummerFest also will feature the Takács Quartet, up-and-coming jazz singers Vanisha Gould and Armenian-born Lucy Yeghiazaryan and two members of the house band on TV's "The Late Show with Stephen Colbert" — bassist Michael Thurber and guitarist-singer Louis Cato.
The festival's repertoire will offer music by Beethoven, Brahms, Chopin and other timeless composers, along with recent works by Chicago's Jessie Montgomery, Argentina's Osvaldo Golijov and SummerFest composer-in-residence Thomas Adès, a native of England who will have two world premieres during SummerFest.
Exploring 'The Great Unknown'
SummerFest's theme this year is "The Great Unknown," based on Barnatan's desire to engage audiences with musical juxtapositions that balance the new and the old, surprises and sure bets.
"Inon has a strong enough track record where there's a lot of trust in him," said La Jolla Music Society President and Chief Executive Todd Schultz. "We have an audience that really embraces the organization and the festival. And we want people to discover the intriguing new things Inon wants to bring to the table."
Those sentiments are shared by Leah Rosenthal, the society's artistic director.
"Our audience trusts Inon's musical decisions — and they should!" she said. "He's exceptional at pushing the boundaries a bit but not taking people so far they can't come along on that journey."
"When I come up with a theme, I try to come up with something that can encompass a lot of different music and different focuses and contextualize it," Barnatan said. "So, 'The Great Unknown' reflects the unknown, the mysterious and exotic. In some ways, the idea is to revel in the surprises and the joy of discovery and diversity.
"One of the dangers, or challenges, in playing classical music is it can seem like something that is dead or a museum piece, where you already know what is going to happen. As a performer, you're trying to capture a sense of surprise, whether you are playing something everybody knows or no one knows.
"You should have the sense of discovery. You should play Beethoven as if you and the audience are hearing it for the first time. I want to try and shake up the familiar and make you see it in a new way and also introduce people to the unfamiliar."
Second year of four weeks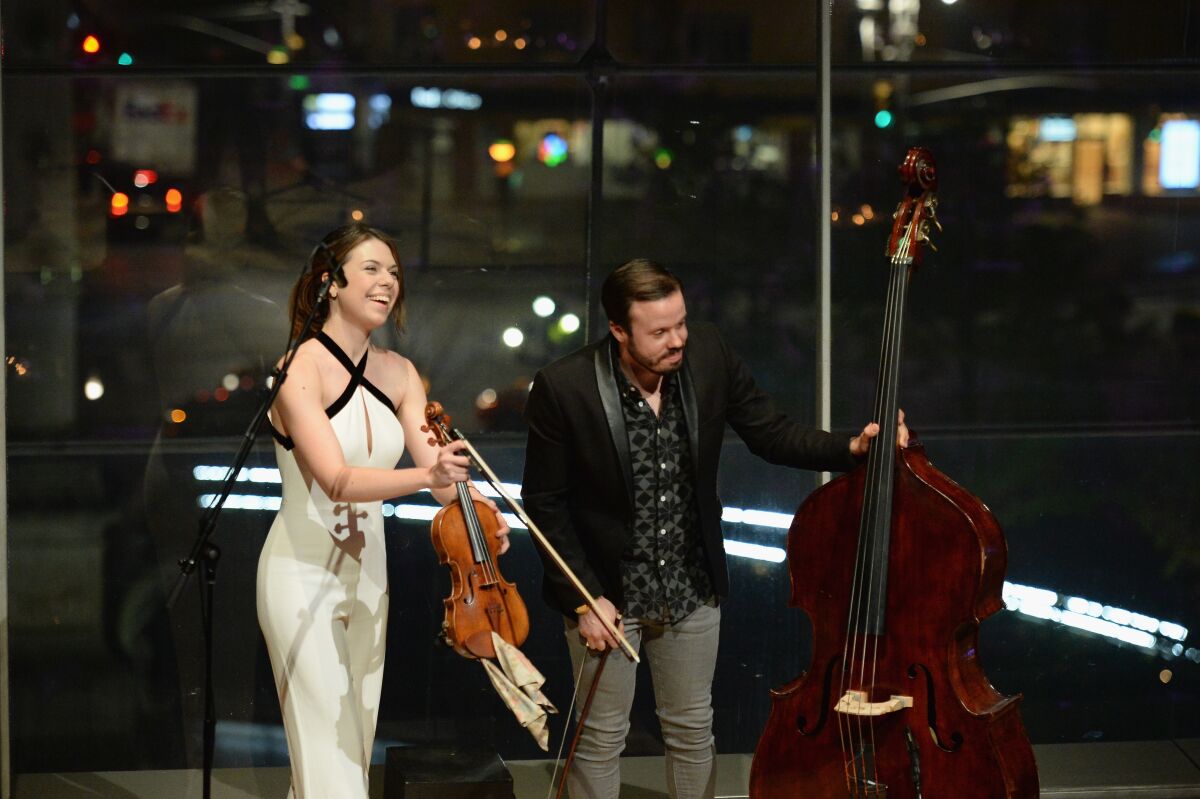 This marks the second consecutive year that SummerFest will stretch over four weeks after previously being a three-week affair.
The expanded time frame has been a game-changer, according to Barnatan, Schultz and Rosenthal.
"The expansion gives everyone time to breathe," said Rosenthal, who works closely with Barnatan to take SummerFest from the drawing board to the concert stage. "We were doing so many evening and daytime presentations, including educational opportunities, that there was a sense of fatigue with our patrons and artists.
"The new [four-week] structure keeps the festival more focused on weekends, so on Mondays and Tuesdays people can recharge. I think everyone responded really well to that. It also gave us the opportunity to incorporate non-classical programming with incredible jazz artists, which is a great way for us to attract people from outside the usual chamber music festival audience."
Schultz said SummerFest "hit an all-time-high attendance record ... last year after being an online-only event in 2020 because of the pandemic. That increase spoke volumes about our core audience being eager to come back — and we attracted new people as well. So, I'm very hopeful about this year."
Barnatan rocks out to Queen
Barnatan's passion for rock music may surprise those who know him best as the SummerFest music director and an acclaimed classical pianist.
"My first rock concert was probably Aerosmith in Israel when I was a teenager. It was great!" said the 43-year-old Tel Aviv native.
"I also saw Michael Jackson, Madonna and Elton John in Israel. I do love rock, although I wouldn't say I'm hugely knowledgeable about it. And I wish I could have seen Queen."
Queen is still performing, albeit with San Diego-bred vocalist Adam Lambert in place of Freddie Mercury, who died in 1991 at age 45.
But the band's music still resonates for Barnatan, particularly "Bohemian Rhapsody," the group's 1975 hit song that also provides the title of the 2018 Mercury/Queen biopic.
Barnatan's new arrangement of the song for piano and five cellos — which will be performed during SummerFest's Aug. 26 closing concert — hews closely to the Queen original.
"Every step of the way," he said. "One of the remarkable things about that song is how musically complex it is. It's very unusual for a rock or pop song to have such a range of harmonies, textures, all those things.
"It's like a piece of classical music in that respect, which is why it's so appealing to me. It's a real unusual journey; there's no other song like it."
Barnatan's arrangement of "Bohemian Rhapsody" finds Queen guitarist Brian May's spiraling solo transposed for cellos.
"When I suggested this piece to the cellists, they really jumped on it," Barnatan said. "Clive Greensmith, who is 56, said he has a particular nostalgia about the English rock bands of his youth.
"Doing this version of 'Bohemian Rhapsody' for the first time anywhere at SummerFest is part of the idea of presenting the unexpected and the delightfully surprising to listeners."
Will the cellists engage in any headbanging?
"That remains to be seen," Barnatan said with a laugh. "I hope so. I hope the audience does!"
SummerFest 2023
Unless otherwise indicated, all concerts will begin at 7:30 p.m. in the Baker-Baum Concert Hall at the Conrad Prebys Performing Arts Center, 7600 Fay Ave., La Jolla. Some events will be at The JAI, the center's 144-seat performance space. Artists, dates and venues are subject to change.
Friday, July 28: "Expect the Unexpected"
Saturday, July 29: "Journey in Light" — Ysaÿe, Bonis, Boulanger, Haydn, Debussy, Turina, Schubert, Sonnesson, Chausson and Mozart
Sunday, July 30: "A Song to Remember" — Brahms and Mahler. 3 p.m.
Wednesday, Aug. 2: "Fantastic Tales" — Schumann, Adès and Janácek. 7 p.m.
Thursday, Aug. 3: Jazz @ The JAI: Lucy Yeghiazaryan and Vanisha Gould. 6 and 8:30 p.m.
Friday, Aug. 4: "Dreams and Prayers" — Bach, Golijov and Mendelssohn
Saturday, Aug. 5: "Magic and Alchemy" — Byrd, Dowland, Gibbons, Purcell, Adès and Schubert
Sunday, Aug. 6: "Myths and Rites" — Liszt, Gluck, Szymanowski and Stravinsky. 3 p.m.
Sunday, Aug. 6: Takeover @ The JAI with Thomas Adès. 7 p.m.
Wednesday, Aug. 9: "The Great Americans" — Beach, Wiancko and Dvořák. 7 p.m.
Friday, Aug. 11: "New Ground" — Klein, Beethoven and Chopin
Saturday, Aug. 12: SummerFest Gala. 6 p.m. Details to be announced.
Sunday, Aug. 13: "Promises, Promises" — Wiancko, Dohnányi and Schubert. 3 p.m.
Wednesday, Aug. 16: "Bohemian Rhapsody" — Dvořák, Ravel and Brahms. 7 p.m.
Thursday, Aug. 17: Synergy Weekend — Jazz @ The JAI: Louis Cato Band. 6 and 8:30 p.m.
Friday, Aug. 18: Synergy Weekend — The Carnival of the Animals, a world premiere co-commissioned by the La Jolla Music Society
Saturday, Aug. 19: Synergy Weekend: "American Classic": Cato, Dover, Lark and Thurber
Wednesday, Aug. 23: "Souvenirs" — Chausson, Brahms and Tchaikovsky
Friday, Aug. 25: "Unsilenced Voices" — Schulhoff, F. Mendelssohn, Messiaen, Montgomery and Shostakovich
Saturday, Aug. 26: "Serenades" — Dohnányi, Bruch, Queen (arranged by Inon Barnatan) and Tchaikovsky
Subscription packages: SummerFest subscriptions are available now. A complete subscription for all 16 concerts in the Baker-Baum Concert Hall is $1,216 or $1,388, depending on seat location. Premium subscriptions including the three additional events at The JAI are $1,426 or $1,628. Partial subscriptions and compose-your-own packages will be available later in the spring.
Single tickets: $38-$112, on sale Tuesday, May 9
Information: (858) 459-3728, theconrad.org/summerfest-2023 ◆
Get the La Jolla Light weekly in your inbox
News, features and sports about La Jolla, every Thursday for free
You may occasionally receive promotional content from the La Jolla Light.