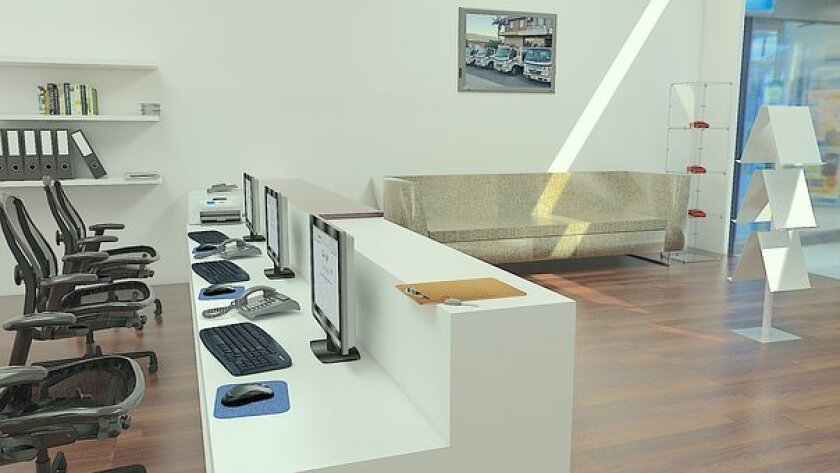 With the number of Millennials in the workplace growing quickly, this segment is redefining how work space is designed.
According to one research group, millennial workers - anyone born between the early 1980s and 2000 - represent 4 in every 10 workers. By 2025, this number is expected to reach 8 in 10. As new employees enter the workforce and companies are interested in recruiting and retaining top talent, company leaders are integrating design principles to address the shift their work style focus away from how Baby Boomers work best.
This newer generation of worker is seeking work-life balance, a collaborative workspace and comfort. They desire flexibility within their daily schedule, including the hours they work and the environment they work in. Traditionally, Baby Boomers desire a private office, conference rooms for meetings and focus on trying to fit in with the current company culture.
Communication, collaboration and comfort
Access to technology 24/7 has changed how the younger generation works. Millennial workers are attracted to an open workspace that allows for quick and easy contact. Open environments work well for team-centered projects and team building as well as the consistent inclusion of the team's leader (manager). Millennials want to bring ideas and solutions to the table, instead of being instructed what to do by their manager. An open office helps meet the need for instant gratification as communication methods like e-mails are being substituted for face-to-face interactions and text messages.
Team collaboration leads to open work area such as comfortable living room style spaces for coffee breaks, discussions and team meetings. Sharing ideas and working in a less restricted environment is what motivates this group. Individual cubicles and offices are what might be referred to as "Old School". As a result, perimeter offices are disappearing, floor plans are opening up, and trendy breakout areas and cafés are replacing the structured, more closed layouts of the past. Sit-stand and treadmill desks have grown in popularity, partially because Millennials are focused on the health benefit of not sitting at a traditional desk for 8 hours.
While salary is important, Millennials want their job to be more than an income producer. They want opportunities to make a difference in the world. Because social responsibility is so highly valued by younger workers some millennial workers say that their organization's purpose is the reason they chose to work there. What does this have to do with design? An office filled with closed doors and hallways with traditional, neutral colors does not give employees the sense that they are free to move around, discuss ideas with each other and build relationships with their co-workers.
An open concept office space is not right for every environment. For instance, coders and programmers at one dominant tech company were unsure about an open design because of anticipated distractions from a potentially noisy environment. In fact some studies have shown a high percentage of dissatisfaction from employees working in an open environment.
Germs move more quickly in open office environments, which can add up to more sick days and less productivity. Stress levels from distractions can escalate, too. At times employees want quiet and privacy to focus and concentrate. High levels of stress can lead to irritability and difficulty making progress on projects or tasks.
A one-size-fits-all approach is not appropriate in workplace design. Some design plans call for a blend of traditional and contemporary concepts. Other plans call for the use of more traditional concepts. Discuss with your thoughts and ideas with your construction industry expert who will help you define your goals and assist you with creating the best plan. If you are interested in learning more about Murfey Company, a leader in construction and real estate development, please visit www.murfeycompany.com.
---