La Jollan Lehn Goetz and her award-winning wines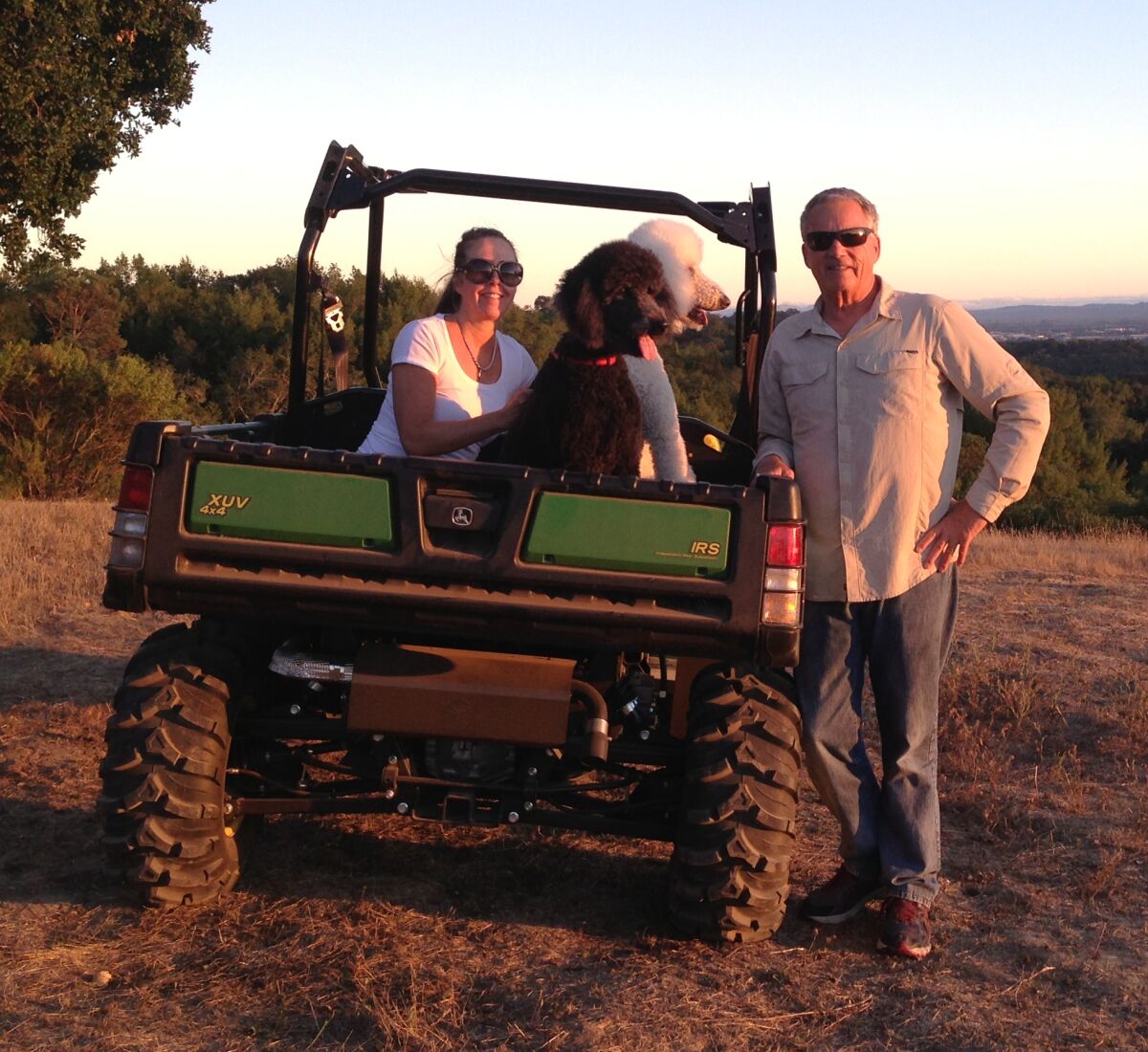 With more than three successful decades in the restaurant business, longtime La Jolla residents Lehn and Ritch Goetz turned their attention to a new project: wine-making. The owners of Old Town San Diego's Café Coyote bought 72 acres of ranch land in the Russian River Valley area of Sonoma, California in 2013 and planted it with seven different burgundy clones to create the Rancho Coyote winery, using Pinot Noir grapes exclusively. Lehn spoke to the Light about her passion for wine-making, La Jolla, and all things Pinot.
How did you get started making wines?
"[Ritch and I] fell in love with wine country after visiting Napa and Sonoma for many years. We wanted a place where our dogs, Lucca and Dacha, could run freely. We bought our ranch in the Russian River Valley and planted our favorite varietal, Pinot Noir. From this grape, we make four varietals. We even make white wine from Pinot Noir, using no skin contact, which is unique; most people don't do that."
What are the challenges to owning a vineyard?
"Pinot Noir is a tricky grape to grow. We are dependent on Mother Nature, so the weather is definitely a challenge. Also, trying to make the best wine possible from what you get every year. We do everything organic, which is difficult, so we have to learn to use the right amounts of natural amendments, and adjust pruning timing."
What surprised you about wine-making?
"Every year is different. There's so much to learn, every day, from nature, as well as what the grapes have to offer. I've learned I need to let the process take place and take it day-by-day. It's amazing to see the grapes go through each season and how beautiful — but different — they are every year. You work with what you have and it's so beautiful to see the different stages.
Why an all-Pinot Noir winery?
"It's our favorite wine; it's distinct and has such different characteristics.
Pinot is the most adaptable to different terrain and the Russian River Valley is the best place to grow the Pinot grape in California. With its depth of character, we think it is also the most versatile wine with food pairing; it tastes great with meat, fish, cheese and can be paired with any kind of meal."
What's your favorite California wine (other than your own)?
"I love Littorai because it's a bio-dynamic Pinot Noir with an amazing history and fantastic wine making practices."
When you're not involved in the wine-making business, what are you doing?
"I run Café Coyote, and I do a lot as a La Jolla Music Society board member. I split my time half-and-half between La Jolla and Sonoma, where I also have an organic garden.
I'm growing peppers for the restaurant, some of the spiciest in the world, and tomatoes as well."
What do you love about La Jolla?
"I love the community and how La Jolla is developing into a world-class arts and cultural center, especially with the building of The Conrad Prebys Performing Arts Center, which I was really involved with. And of course, I love our beautiful weather and the ocean."
Are you working on any future projects?
"We are releasing a Rancho Coyote sparkling wine in December. I'm also focusing on making our own olive oil and growing a lot more peppers this year."
What's the best part of wine-making?
"I love the harvest. It's such a beautiful time of the year. And after all the work that's gone into the wine-making process — and knowing what it took to get to that point — bottling the wine and taking that first sip from the bottle is very exciting. Getting to taste the final product is so rewarding."
What are you most proud of?
"We've had Café Coyote for 30 years with so many wonderful employees and it has allowed us to expand and seek another dream, making Rancho Coyote wines.
Our Pinot Noir just won the 2020 Double Gold award in The San Francisco Chronicle wine competition, the largest competition of North American wines, and our Noir Blanc won a Gold Award, which is so exciting."
• Rancho Coyote wines are available to drink at Café Coyote, 2461 San Diego Ave. in Old Town San Diego, and bottles can be purchased at ranchocoyotevineyard.com with free delivery to San Diego residents in February and March.
— Editor's Note: La Jolla Light's "People in Your Neighborhood" series shines a spotlight on notable locals we all wish we knew more about! If you know someone you'd like us to profile, call us at (858) 875-5950 or send the lead via e-mail to editor@lajollalight.com

---
Get the La Jolla Light weekly in your inbox
News, features and sports about La Jolla, every Thursday for free
You may occasionally receive promotional content from the La Jolla Light.