La Jollan makes the Cannes Festival 'Short Film Corner'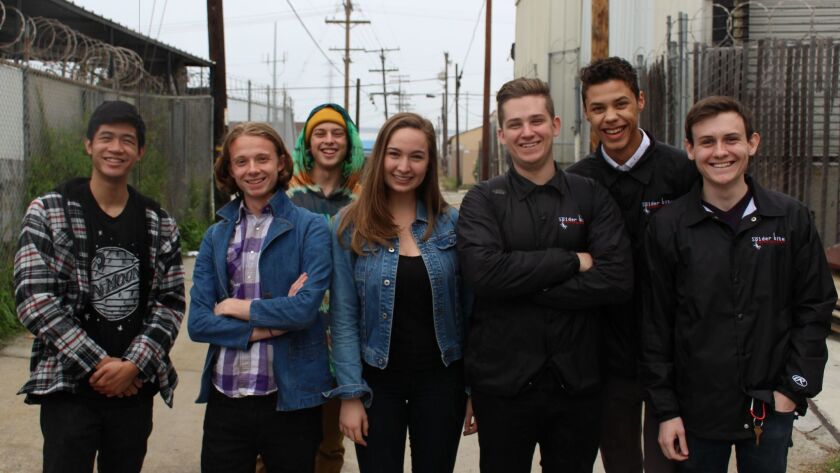 A 9-minute-long bank robbery thriller, written and directed by 20-year-old La Jolla resident Tanner Perry, was selected for the Cannes Festival Short Film Corner, a networking event that runs parallel to the film festival, May 17-28, where industry professionals and up-and-coming filmmakers share knowledge, space and (camera) shots.
"I think that one of the things that impressed (the judges) was the quality of work we did being so young," Perry told La Jolla Light. The "we" means Perry, Vlad Jebran and Noah Wilson, partners in a La Jolla-based small production company named SpiderBite. Although he won't be competing for one of the sought-after awards, Perry said he believes the opportunity is "still very prestigious and extremely lucky," and a chance to network and "get ready to become feature film makers."
The film, "Aftermath," describes the events that occur after a bank robbery goes wrong. For Perry, what amazed him about the production was "how well my actors did, so a big shout-out to them because they portrayed the emotions and feelings like any adult actor would. For both of my lead actors, this was their first time doing anything film-related," he explained.
A La Jolla High School grad, Perry attends Mesa Community College and works at a clothing store at UTC Mall. "I never went to film school, never got any training," he said. "I just watched people do it. … (The film) looks amazing, the actors work really well, I think I'm a pretty decent writer and I'm generally impressed with the overall project."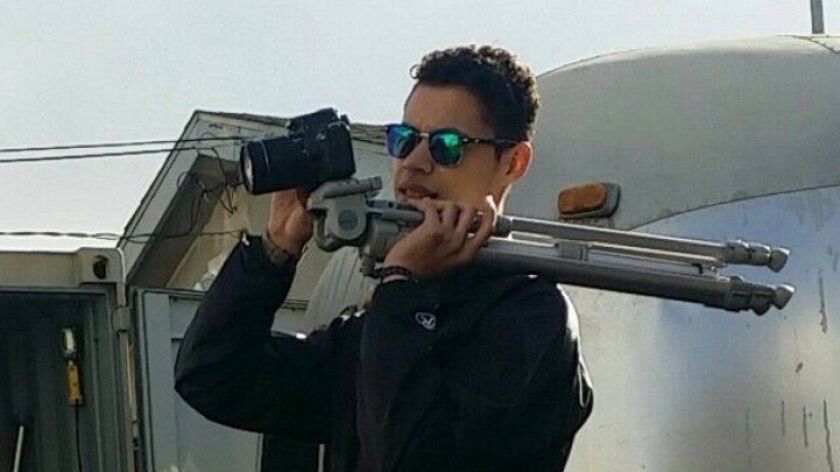 Inspiration for the script came when he was revisiting old SpiderBite projects. "It was a good story, there were things there that were missing, but it was a good story, so I decided to pick it up and add to it," he explained.
Perry shot the film mostly at a trailer park in Logan Heights for a total of four days, which followed a month-long pre-production, in color, and using his own camera. "(I used) the kit lens (the default lens that comes with the camera), though a lot of filmmakers use a bunch of fancy lenses, and since we were working on a budget, it's mostly hand-held or on a tripod." After that, he edited the piece on his own, which he said was the most difficult part of the process.
During his years at La Jolla High School, he worked as an actor in some 10 performances. "I go to Vons in La Jolla, and parents of my classmates would say to me, 'I saw you in that play 2-3 years ago,' " he said, adding that the experience he gained was instrumental to his filmmaking, "One thing that outs me as a good director is I did start as an actor, so I know how to talk to an actor at a level they're going to understand, so we both have a mutual understanding of what I'm trying to do."
Although he said he is still somewhat pursuing an acting career, with an agent that sometimes gets him auditions in L.A., "For now my main focus is behind the camera. I'm not beat up by not doing as much acting, I'm having fun that's for sure."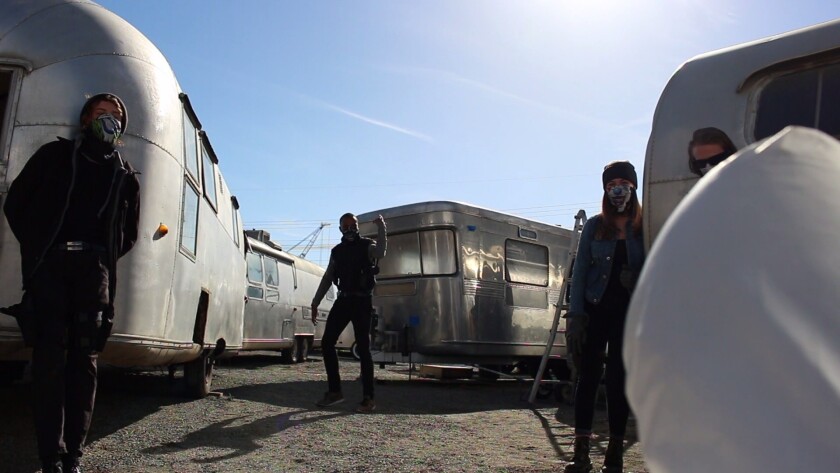 His favorite directors are Quentin Tarantino, Spike Lee and Barry Jenkins ("Moonlight"), but he watches movies of all genres. "I watch action, crime, drama, rom coms … I try to watch everything that I can so I have a mindset of what can be done. I feel like for anyone to be a (film) director, you have to be open to anything and everything, so you can really feel out what people want to see and you want to tell, different perspectives make it good, in my opinion," he added.
Perry moved to La Jolla six years ago when his dad, KUSI reporter Brad Perry, got a job in the area. "Since moving to California and La Jolla, I've met and made so many great relationships and people. I'm very happy to be here and I don't want to leave any time soon," he said.
To pay for the travel costs, he started a fundraiser at gofundme.com/goingtocannes
---
Get the La Jolla Light weekly in your inbox
News, features and sports about La Jolla, every Thursday for free
You may occasionally receive promotional content from the La Jolla Light.