San Diego Asian Film Festival presents its Spring Showcase, April 20-27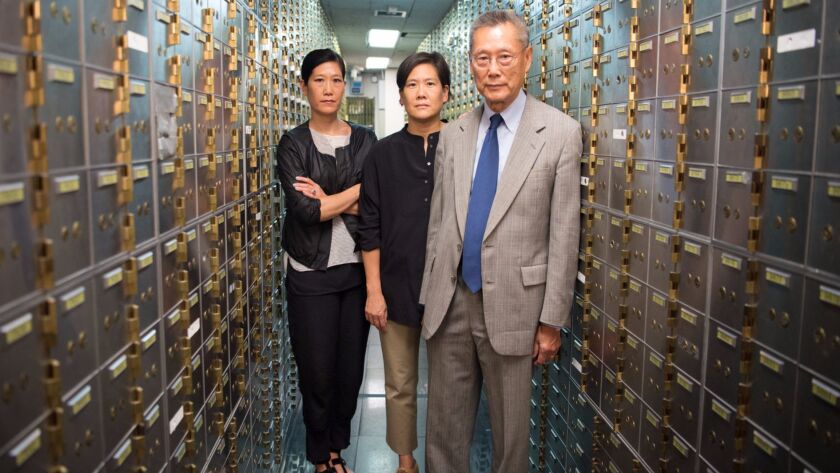 The seventh annual San Diego Asian Film Festival (SDAFF) Spring Showcase, presented by Pacific Arts Movement (Pac Arts), will feature 20 films from 10 countries screening April 20-27 at the UltraStar Cinemas Mission Valley in Hazard Center.
This is the largest showcase to date with films ranging from socially-minded documentaries to uplifting romantic comedies — all of which celebrate those who explore and exhibit the concept of "freedom" through the art of film.
"This year's timely and relevant films seek to bring audiences together with stories that remind us to consider both our own history, as well as that of the world around us," said Kent Lee, SDAFF executive director. "The Spring Showcase is a special opportunity for us to present an intimate selection of documentary, blockbuster and award-winning films from Asian and Asian-American perspectives to the San Diego community."
The Spring Showcase opens 7 p.m. Thursday, April 20 with "Poi E: The Story of Our Song," a joyous musical documentary about a community in New Zealand that comes together to preserve its culture and language under the direction of Dalvanius Prime, a traditional Maori singer who updates his music with a disco beat. Prime's pop song "Poi E," upon which the film is based, topped the charts when it came out in 1984 and went on to become New Zealand's unofficial national anthem.
"Sunday Beauty Queen" is the keystone festival film. Its North American premiere is 3:20 p.m. Saturday, April 22. This is a story about Sundays for the Filipinos working in Hong Kong, who come together in the streets on that day to celebrate, commune and throw beauty contests. The director, Baby Ruth Villarama, will be present for the screening. The film is said to have captured the play between the harsh realities of overseas labor and the nostalgia for the families Philippine workers leave behind in their native land.
Perhaps the most important films are the documentaries and shorts of "Right to Resist: From 9066 to 2017," which chronicle the Japanese-American internment during World War II. This film collection, the first of its kind, will be shown over most of Sunday, April 23 to commemorate the 75th anniversary of Executive Order 9066 that directed the U.S. military to take the historical action. Other films in the collection examine the more contemporary Muslim-American experience, post 9/11. Patrons age 17 and younger can attend this series for free.
On closing night, 7 p.m., Thursday, April 27, "Gook," a comedy-drama, directed by Justin Chon, will examine the LA riots of 1992 from the viewpoint of Korean-American store owners, many of whom were victimized by the events.
IF YOU GO: All screenings tale place at UltraStar Cinemas Mission Valley, 7510 Hazard Center Drive, Suite 100, San Diego. Tickets for individual movies are $12-$15; students, seniors and military $9.50. The All-Inclusive Pass is $100 ($60 if you join Pac Arts). Find the complete festival schedule and tickets at sdaff.org
---
Get the La Jolla Light weekly in your inbox
News, features and sports about La Jolla, every Thursday for free
You may occasionally receive promotional content from the La Jolla Light.