People in your Neighborhood: La Jolla native Ian Brininstool is Broadway bound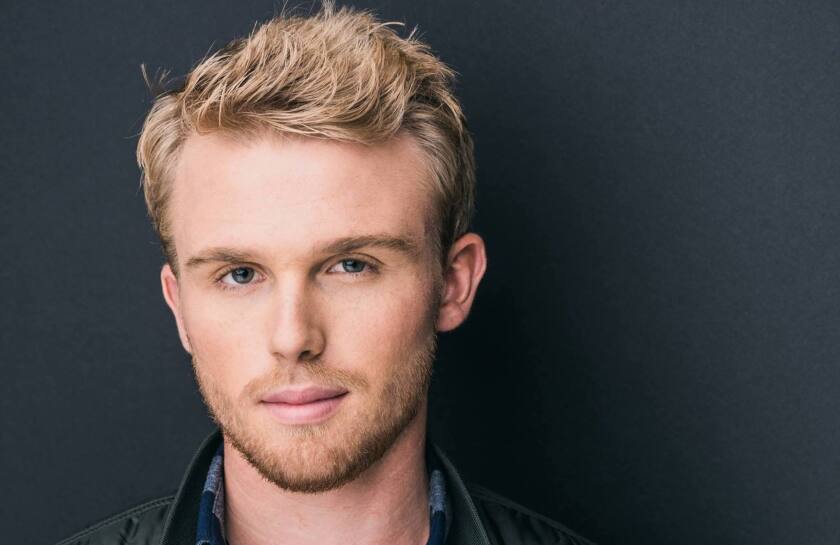 If the name Ian Brininstool sounds familiar, it might be because he is a La Jolla native. It might be because he was involved in a headline-making accident in 2010. Or maybe you have been following his acting career, where he is now known as Ian Ward.
Currently starring as Romeo in "BAZ: A Musical Tour de Force" in Las Vegas, Ward is Broadway bound, and reflected on his upbringing in La Jolla and the crescendo his music career is headed towards while speaking to La Jolla Light between rehearsals.
You grew up in La Jolla?
Yes, I spent the first 18 years of my life here. I went to Bird Rock Elementary, Murilands and La Jolla High School; and graduated from there in 2014. La Jolla is such a nurturing environment, and it was a great place to grow up. I had a lot of music and theater opportunities, places like the La Jolla Playhouse are such a blessing.
What were some of your early roles?
I did a lot of regional theater in San Diego, that was what really got me started. It wasn't long before my parents saw I had a love for singing and guided me into auditioning. But my first role was Oliver in Oliver Twist at The Old Globe when I was nine. I did workshop classes and projects in New York and was in the Radio City Christmas Spectacular when I was 14, in 2010.
But something else also happened that year?
Yes, I was with my friends Myles Polger and Alani Aguerre and we were walking on La Jolla Boulevard … and a guy in a car came around one of the roundabouts and didn't complete his hurt and popped on the sidewalk and hit us. He hit me first and then Myles and Alani. I flew into a tree and got a pretty serious concussion and broke a leg. Luckily all of us lived and we're okay. The driver went to prison for 16 years.
How did that affect your performing?
I had just booked the Christmas Spectacular at Radio City Music Hall, the one with the Rockettes, and had a broken leg, so I did rehearsals with a broken leg and underwent physical therapy. I got to do the show. I was also starting my freshman year of high school, and was in a wheelchair for my first year.
Looking back, it was a PTSD (causing) moment for me. But it was a blessing that we were able to move on from it. We're friends for life because of that incident. It was great to see how the community reacted. Everyone in La Jolla was helpful and made us feel loved.
How are you now?
Totally fine now and 100 percent healed. After the Christmas show I moved back to La Jolla, and did some shows there. I stopped doing theater for a while and was the lead singer of a rock band. We won the La Jolla High School battle of the bands two years in a row and toured San Diego.
At the same time, I wanted to be a 'normal kid' so I did competitive soccer and I would surf and hang out with friends.
When did you pick up acting again?
When I went to college for a year, but I left and moved to LA to audition for shows. I moved around a lot doing different shows, I performed on cruise ships. I was Drew in 'Rock of Ages' on a cruise ship and was in the Green Day musical 'American Idiot'. At the same time, I was developing my musical career. I'm releasing singles leading up to the release of an EP. The single I'm releasing in the next few weeks is called Miami. It's about my experiences that I spent in different places I've lived in the last few years. As I've moved I've learned a lot about different areas including their culture and musical stylings. It's under the name of Ian Ward Outward.
Why a stage name?
Ward is my middle name and I thought it would be easier to pronounce and find than Brininstool. As an artist, you want to be easily accessible and I thought this would be easier. It's also my late grandfather's first name.
What is the show you are in now?
It's called "BAZ: A Musical Tour de Force," it's a fun musical experience with lots of dancing. It takes all the music that Baz Lerman scored. It's an interesting show because we mesh (the scores from movies) Romeo & Juliet, The Great Gatsby and Moulin Rouge. It's a great time.
What's next for you?
Broadway is calling! The BAZ show runs until later this month, and then I am going to be in the cast of a rock comedy called 'Getting the Band Back Together' on Broadway. I cover different roles, such as the evil sidekick and a few ensemble characters as well. I live in New York now and through the run of Getting the Bank Back Together.
Any advice for budding performers?
Trust your instincts and your gut with what you think you are best at and what you love to do the most. If you can have what you love and what you are good at meet and put your energy into it, it can be great. Find what you love and put your whole heart and soul into that.
Learn more about Ian and his music: b-m.facebook.com/ianwardoutward/
---
Get the La Jolla Light weekly in your inbox
News, features and sports about La Jolla, every Thursday.
You may occasionally receive promotional content from the La Jolla Light.