A 'Lot' to Appreciate: Fundraising project has donors painting bubbles on parking structure walls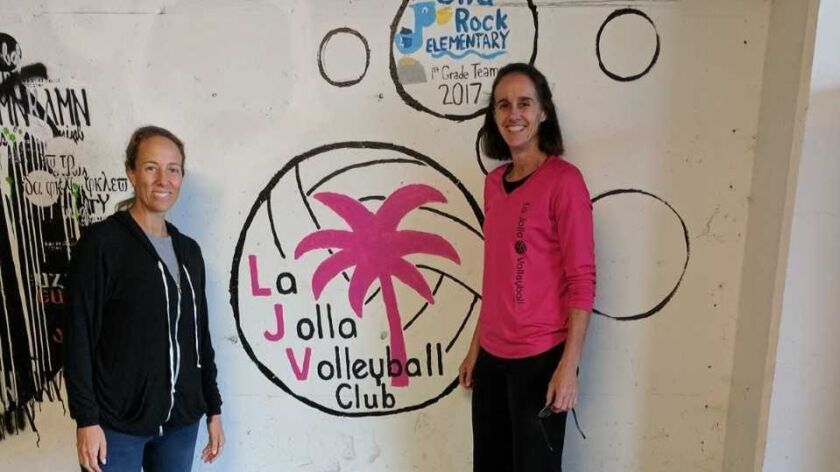 Although bubbles can represent things that are fragile and fleeting, a fundraising bubble-themed art project, "Paint for the Cause" at The Lot represents a lasting impact on two area charities.
The project is ongoing through Feb. 21, with benefactors painting various-sized circles on the walls of the movie theater's underground parking lot at 7611 Fay Ave. One can fill in a bubble with the art of their choosing.
The net proceeds go to charity — 60 percent for Rady Children's Hospital Copley Psychiatric Emergency Department and 40 percent for the Montessori Institute of San Diego. Suggested donations are $25 for a six-inch bubble, $50 for a 16-inch bubble, $250 for a 30-inch bubble and $1,000 for an 48-inch bubble. The bubbles may be "purchased" to be painted by a Rady's Hospital patient or representative, likewise for the Montessori Institute.
"Tickets" are available at thelotent.com or at the box office.
There are five more painting days scheduled: 5:30 p.m. Wednesday, Jan. 24; 12 p.m. Saturday, Feb. 3; 5:30 p.m. Wednesday, Feb. 7; 3:30 p.m. Monday, Feb. 12; and 5:30 p.m. Wednesday, Feb. 21.
"When we started, the goal was to bring the community together and show the impact we can make together," said event founder (and The Lot founder Adolfo Fastlicht's son) Daniel Fastlicht. "We got inspired by the art pieces in La Jolla and wanted to find a positive way we could make a difference. I think it's been a success and continuing to ramp up. It's been inspiring to see people have contributed and been proud to do so."
Jeanie Scott, co-chair of the Rady Children's Hospital La Jolla Auxiliary Unit said to date, 250 bubbles have been painted by people of all ages and skill levels, including clubs and families from La Jolla High School, The Bishop's School, Gillispie School, Bird Rock Elementary School, La Jolla Elementary School, San Diego Jewish Academy and UC San Diego.
Porschia Talbot, who teaches art through My Art Shed, serves as creative director.
"Anyone can participate," Talbot insisted. "We've had tiny toddlers to those doing really minimalist pieces, and a lot of smiley faces and sunsets. Some people spend the entire time and have to come back to finish. Combined, all the bubbles together create a beautiful piece."
Noting the "incredible effect on the human psyche" that art can have, Talbot works with patients at Rady Children's Hospital and their siblings. "While one child is getting all the medical attention, I spend time with the siblings," she said. "I see the impact of creative expression first hand. One student of mine was diagnosed with cancer and was undergoing treatment at Rady's — she is a real fighter — creating art and having that outlet has some power to it for her.
"I've also seen it with some of my adult students who have Alzheimer's. I see that they come back for a little bit. They may not remember what they did yesterday, but they get into a groove with art. It has a way of transporting you from the mundane to something non-threatening that can give you so much joy."
Want to participate? Call (858) 777-0069 for details.
---
Get the La Jolla Light weekly in your inbox
News, features and sports about La Jolla, every Thursday.
You may occasionally receive promotional content from the La Jolla Light.