La Jolla Presbyterian sets 5 concerts for Season 57: Art Walk featured in Oct. 14 Young Artists opener
By La Jolla Presbyterian Church worship and arts director Ron Bolles' count, the church has presented approximately 285 concerts in its 56 years, with the 57th season opener mere days away.
However, for the first time, the church at 7715 Draper Ave., will integrate visual art into the show with inspirational images made by parishioners.
The first concert of the season is 4 p.m. Sunday, Oct. 14, and with it, there will be an art walk with pieces inspired by the performance.
"The La Jolla Presbyterian Church has an LJPC Art Guild, which is made up of artists who happen to all attend the church. They've put on an art show for the last eight years called Gifts of the Heart. Among those artists, five have been selected to create images for the front of the programs for each concert. That same artwork is used on postcards we send to the community and the posters that are up around the campus. It's a neat opportunity to see the visual interpretation of the worship and arts department at the church," Bolles said.
The free concerts are presented as a service to the community, offering high quality performances and accepting only donations in return. "La Jolla Presbyterian Church has been a magnet for the community in terms of cultural arts and, in particular, performing arts," Bolles said. "The quality of the concerts is phenomenal, and the variety is such that there is something for everyone. Our concerts are always family friendly."
The Young Artists Showcase, 4 p.m. Sunday, Oct. 14, will feature three young Musical Merit Foundation scholarship winners: pianist Anne Lui, soprano Eden Tremayne and harpist Stefan Wendel.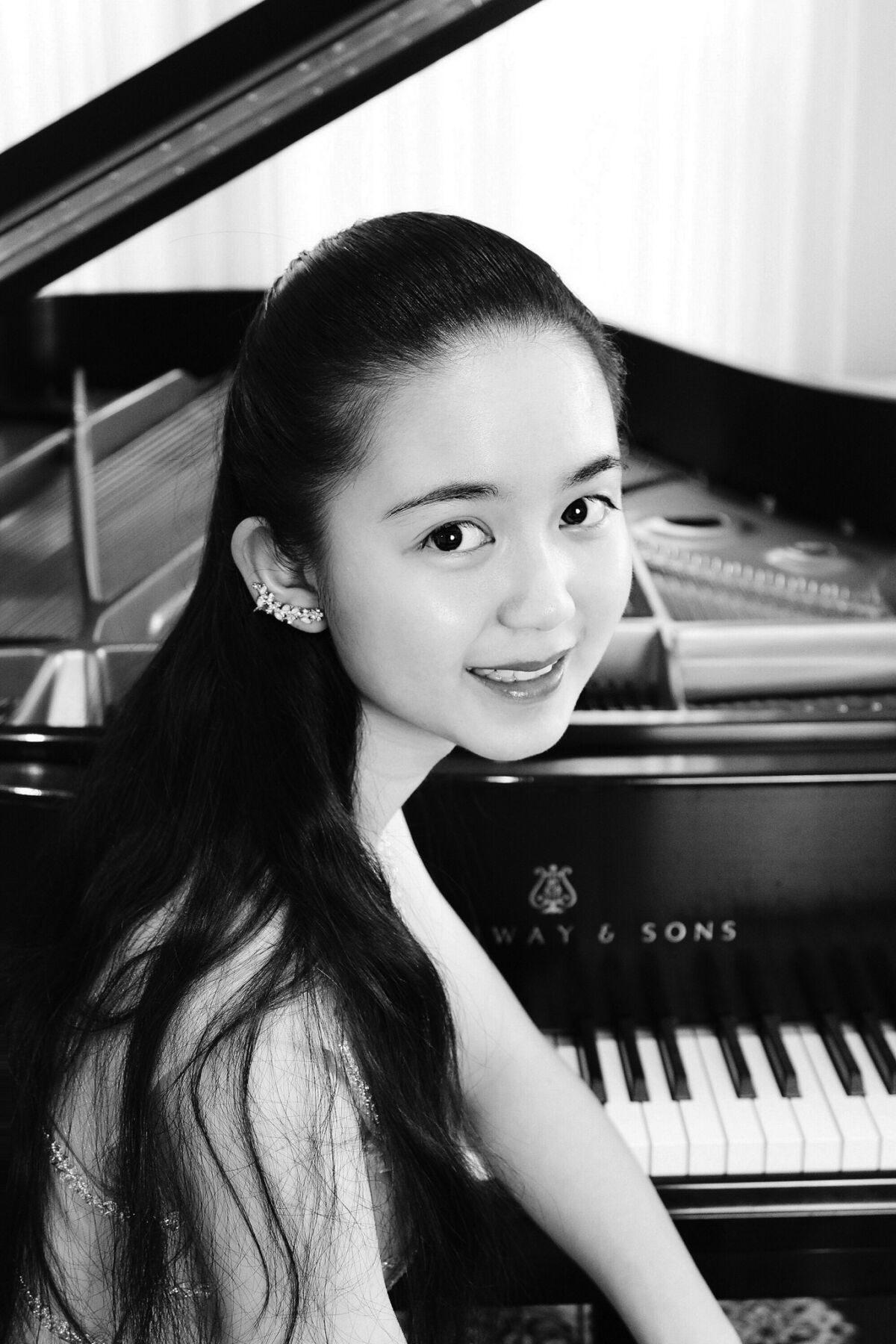 The winner of the Musical Merit Foundation scholarship competition, classically trained 17-year-old Anne has been playing piano since age 4. As to how she won her prestigious scholarship, she explained: "There are three rounds of competition. In the first two rounds, you compete against those that play your same instrument, and I won those. In the third round, you compete against all the winners. And I won that!"
Bringing her talents to the Young Artists Showcase, Anne said she is looking forward to "the opportunity to share music with the audience and have a fun time."
"Christmas Joy," featuring John Rutter's "Magnificat," is 4 p.m. and 7 p.m. Sunday, Dec. 9. Performers include La Jolla Presbyterian Church Chancel Choir, Children's Choir and Handbell Choir, and a professional orchestra. The program includes carols old and new, Rutter's masterpiece and a sing-along.
"Our Christmas concert is in such high demand we have to do two because it tends to be one of the big events in The Village each year at Christmas time," Bolles said.
In the first concert of 2019, Duo MusArt Barcelona will perform at 4 p.m. Sunday, Feb. 10. Husband-and-wife duo Raul Prieto Ramirez (San Diego's new civic organist) and pianist Maria Teresa Sierra bring a "blazing, edge-of-your-seat" performance to the United States after performing in venues across Spain, Russia and elsewhere in Europe.
"I guarantee this one is going to be fun," Bolles said. "Ramirez was nationally sought for the Civic Organist position, and Sierra is so energetic and can really steal a show."
The San Diego Youth Symphony takes the stage 4 p.m. Sunday, March 24. Performers include those in the Youth Symphony conservatory program, specifically the wind orchestra and chamber strings ensemble.
The season finale, "Brahms Requiem," is 4 p.m. Sunday May 19 at the church — and will be repeated at 7 p.m. that same day at First Presbyterian in downtown San Diego.
"Brahm's 'Requiem' is one of the major classical works and for that, we are combining our chancel choir of 60 voices with the First Presbyterian Church choir of about 50 voices — presented two times," Bolles explained. "A professional orchestra will accompany the 100-plus chorus. The work is credited as being Brahms most theatrical and stunning."
— Want to know more? Call (858) 729-5511 or visit ljpres.org
---
Get the La Jolla Light weekly in your inbox
News, features and sports about La Jolla, every Thursday for free
You may occasionally receive promotional content from the La Jolla Light.