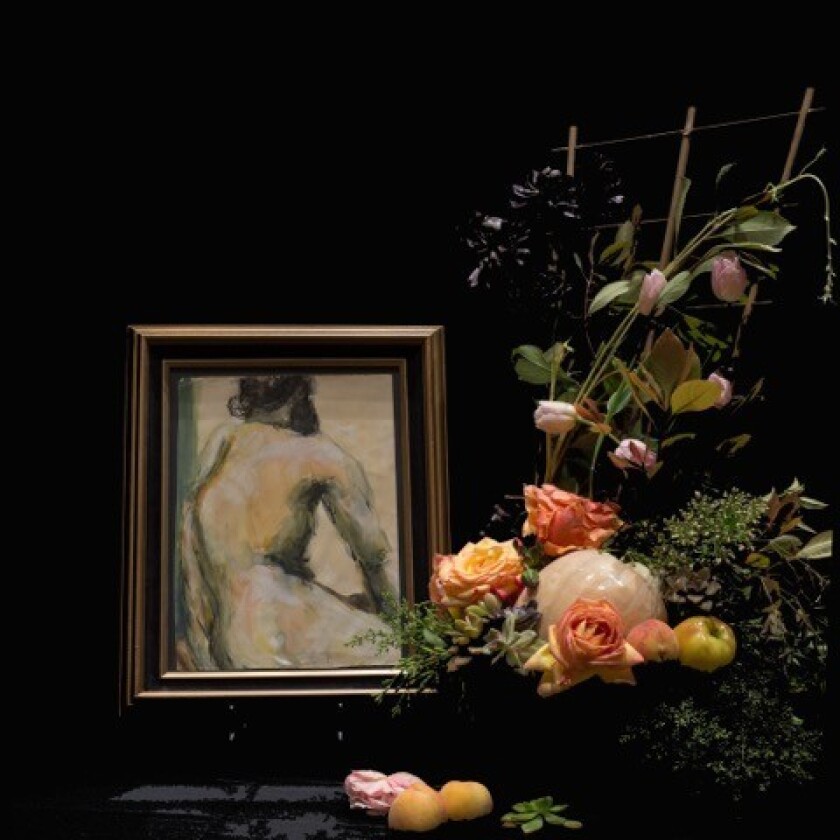 Imagine if you will, the creative challenge before the floral designers who are showcasing their work at the upcoming Village Garden Club of La Jolla's Expressions in Art & Flowers spring event.
When making the flower arrangements inspired by works of art, do the arrangers make literal recreations? Or do they draw inspiration from the colors and take a more original approach? What feeling does the art piece invoke that may be echoed in a floral arrangement? How does one pick the right flowers to stir the right emotion?
At the 16th annual Expressions event — 9 a.m. to noon Thursday, March 22 at Congregation Beth Israel, 9001 Town Centre Drive — 33 artists will do a little bit of each, and more. For the exhibit, the artistic arrangements will be displayed alongside the works of art that inspired them. These include paintings, ceramics, quilts, sculpture and more.
To prepare, nine designers experimented with different ideas and got feedback during a pre-exhibition workshop in La Jolla last week.
One floral designer said she chose a painting of a teddy bear, and is considering going literal with a collage-type piece for the floral accompaniment in the shape of a bear with large flowers.
Similarly, to accompany a painting of a Native American dress, the floral artist toyed with layering fallen brown palm bark, adding small flowers for accent.
Another of the paintings created by a Village Garden Club of La Jolla member and selected for the event, is four feet tall, so the floral designer is looking to create an arrangement that alludes grandeur.
Yet another featured work of art is a painting depicting poppies, but the floral arranger will not use poppies in her interpretation at all — but will bring in flowers of similarly rich colors and textures.
First-time participant Suzanne Barclay, as she tightly twined together red and white flowers to replicate a bouquet in a painting of two ballet dancers, said her arrangement came together from trial-and-error. "I just started playing with it. You need to depict the things that stand out in the painting. For me, it is the dancers' big ballet skirts and small accents of color," she said. "My design has slowly evolved."
To give the illusion of the layers of tulle in a full ballet skirt, Barclay bound spider mums together and accented them with actual ballet shoes. An eggplant-purple calla lily may signify a littler dancer in a black leotard, you'll have to visit the exhibit to see the finished product.
When asked why she decided to participate in the Expression in Art & Flowers show, she said, "I'm a new member, and I like that this event is not judged. I've been to this event in prior years and loved it, so thought I would give it a try."
Conversely, long-timer Beverly Boynton is participating for the 10th time. "My arrangement process starts by really looking at the art," she explained. "This year I have a quilt, so I want to do something that reflects the squares of the quilt. The quilt is bordered by orange, so I'll bring some orange flowers into it."
She added that the goal is to invoke the emotional feeling behind the art, in this case: "The feeling of Midwest quilting parties ... and flinging quilts onto beds in the wintertime. First I thought of using sunflowers like ones you'd find wafting in the wind, but I later decided to use different white flowers to make it light and breezy. It needs to have movement while sitting still."
Event chair Lacey Colmore said she encourages the floral designers to talk to the artists with whom they're paired, so they can understand the intent behind the piece, and then take it from there.
"Our members are so creative, it's really great," she said. "One of the reasons I joined the club 11 years ago was for this event. It gave me a chance to express myself. There is a camaraderie between the artists and the floral designers. I am mad for floral design and also just started painting, specifically, so I could paint flowers!"
The Village Garden Club of La Jolla, she added, was founded in 1974 by Kipper Cope, Jananne Kennedy, Arlene Green and Jo Wertheim. The Club's theme is "Gardens and flowers have a way of bringing people together." The Club's objectives are to promote horticulture, to increase the knowledge of artistic use of plant material, to sponsor civic projects, to further the conservation of natural resources and wildlife and to preserve beauty and environment.
Membership totals 423, of which 300 are active members, and some memberships go back 40 years, Colmore said.
IF YOU GO: The 16th annual Village Garden Club of La Jolla's Expressions in Art and Flowers runs 9 a.m. to noon, Thursday, March 22 at Congregation Beth Israel, 9001 Towne Center Drive. Admission: $15. vgclj.com/expressions-in-art-flowers
---