HOME SURF: How La Jolla and Pacific Beach surf clubs survived ... but could still wipe out
On Aug. 20, 2018, surfing became California's official state sport when Gov. Jerry Brown signed a bill enshrining it in State code.
For the three surf clubs that dominate the beaches in and around La Jolla, surfing has been codified since the early '60s. WindanSea Surf Club, Pacific Beach Surf Club and the La Jolla Shores Surfing Association have more or less survived for longer than a half century by offering rules for good conduct in the water, teams for surfers to compete on against rivals up and down the coast, and an instant army of friends to party with once the woodies are loaded up.
California's surf clubs weren't always about good conduct out of the water, however. Originally, WindanSea was almost like a biker gang with boards instead of motorcycles.
"I don't think that's an unfair comparison," says WindanSea Surf Club president Bill Fitzmaurice. "I would say that definitely it was more countercultural."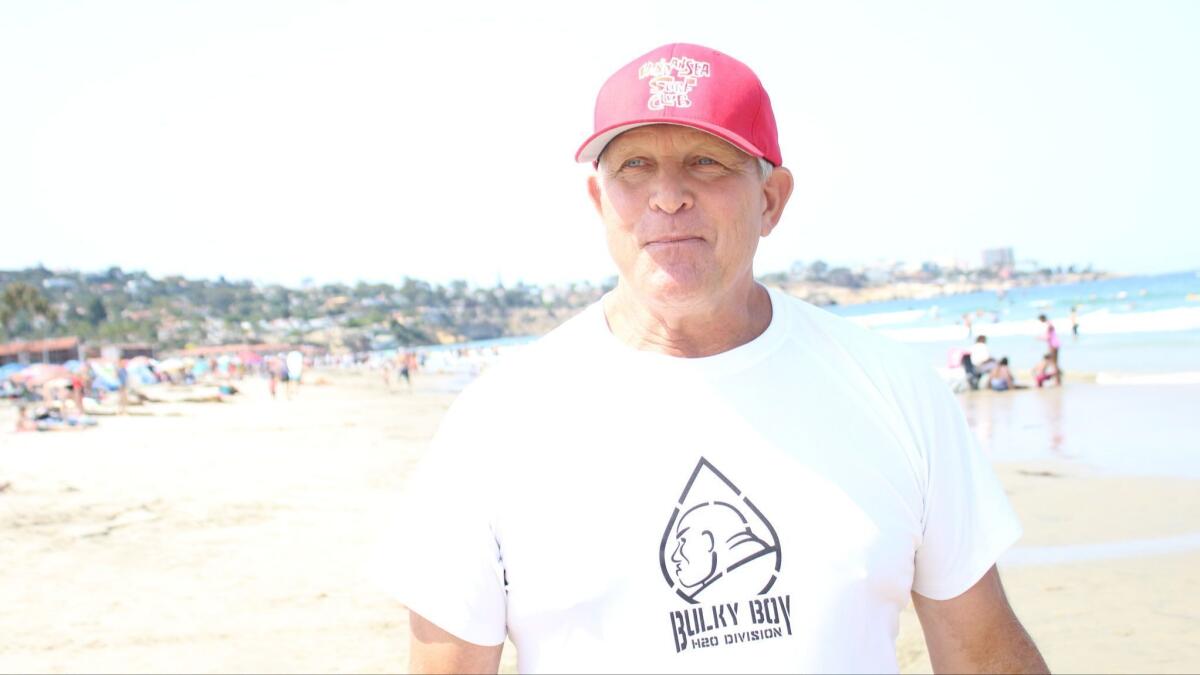 The Windansea Surf Club was formed in 1963 by surfers Mike Hynson and Chuck Hasley and quickly developed a reputation for bad behavior. (The first stop on the bus to Malibu for its very first invitational was to bail member Butch van Artsdalen, a frequent brawler, out of jail after he dumped a pitcher of beer onto the roof of a police car.)
"People are a lot friendlier than they used to be," says Fitzmaurice. "It's a different feel."
Surf clubs were also once active political organizations. All three of La Jolla's protested a 1963 City Council proposal to establish Tourmaline Surfing Park just south of La Jolla in Pacific Beach. (If you're wondering why surfers would oppose a park built just for them, back then, the break had almost no wave. The City eventually deposited sand dredged from the San Diego River into Tourmaline. Rocks began to fill in, reinforced by several El Nino storm batterings in the '80s, which is why the waves there are good today.)
The WindanSea and La Jolla Shores clubs petered out in the '70s, then returned in the '80s in more family-friendly incarnations. (The Pacific Beach Surf Club went dormant after 1963 and was brought back in 1994 by Glenn Paculba, owner of Star Surfing.)
"The original members became parents, which kept them busy for a while, but then their kids started to like surfing, too," says Fitzmaurice, whose day job is running a renewable energy company.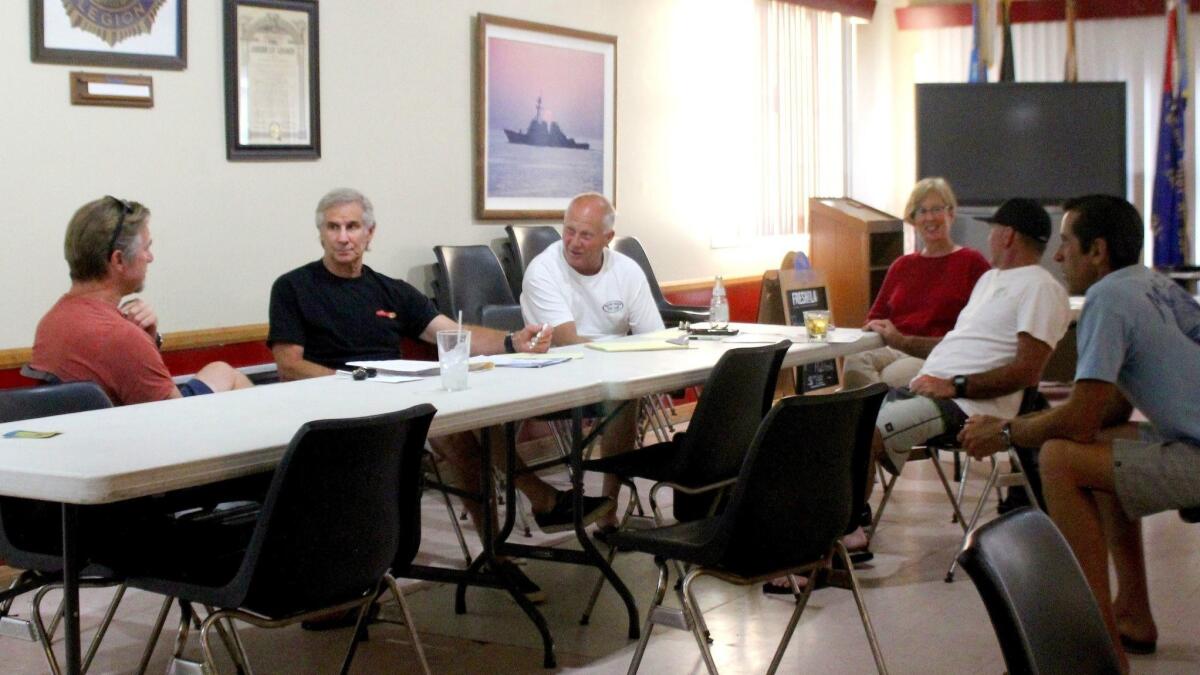 These days, though all still maintain surf teams, surf clubs are nonprofit organizations run more like Kiwanis Clubs with surfboards. Instead of roughing up avowed club enemies, they're nailing up houses for Habitat For Humanity. (WindanSea participates in this charity event each year, as well as hosting separate events that give children with disabilities and children of homeless families a day at the beach.)
"We're mostly geared toward charity and service now," Fitzmaurice says.
Where they live has pretty much always determined whether surfers joined the Pacific Beach or La Jolla Shores surf clubs.
"This is my home," says currrent president Lorraine Schmalenberger, who was born in a house overlooking Kellogg Park.
But WindanSea is more about skill level than zip code. The waves here break with incredible power, six-to-eight feet high, against rocky underwater reefs that can easily pound in the heads of inexperienced surfers.
"You're not going to go to WindanSea as a beginner, because it's not a beginner break," says Fitzmaurice, adding that his members come from all over San Diego — and from as far aboard as Australia and Hawaii. "These are very difficult waves."
Fitzmaurice is too diplomatic to come out and say it, but WindanSea's members are better surfers. (At that Malibu invitational, they took five of the top six spots and they were No. 2 in the Coaltion of Surfing Clubs ranking last year — behind Oceanside Longboard Surfing Club.)
"All the clubs have a rivalry with WindanSea," says Ron Greene, president of the Pacific Beach Surf Club, which was No. 4 in last year's standings. "They seem to be the top dog."
To join WindanSea, not only do prospective members need to be expert surfers, they need an invite to join. To join La Jolla Shores, for example, all they need to do is email Schmalenberger.
"But we don't really care about where we stand in the rankings," Schmalenberger says. "Only five or six groups really do."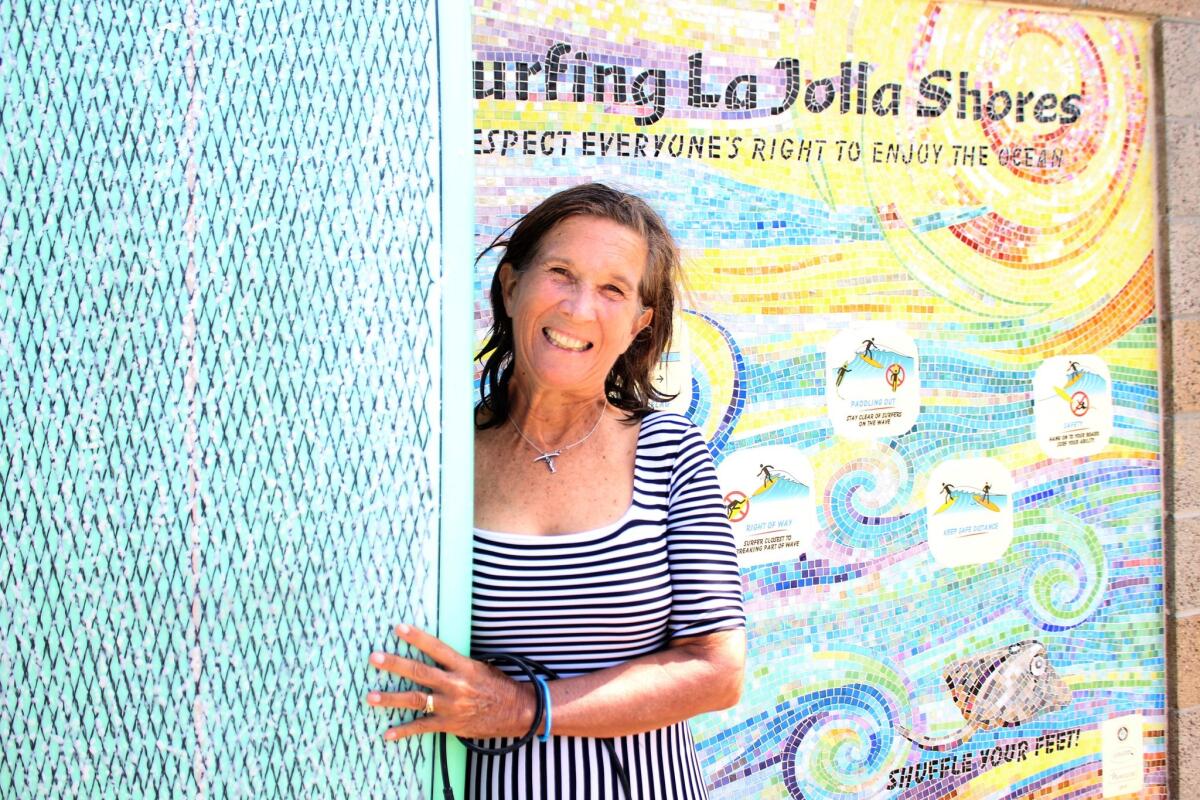 However, Schmalenberger says that one thing does bug her about the rivalry: "We don't necessarily like that notion that our beach is easier, because in the winter, we have some of the most profound, expert surf swells anywhere in Southern California."
In today's world, all three area surf clubs face a bigger foe than each other anyway: millennial apathy. Schmalenberger calls it "a huge problem" that only 10 percent of her club was born after 1980.
"Every year, I beg people," the 61-year-old says. "I even hand-pick successors. I say to myself, 'Who grew up here? Who's got the leadership skills?' And I can't find anyone to replace me."
It's not that millennials don't surf. The breaks are still clogged with young wave-catchers every summer beach day. It's just that they don't see clubbing up around a sport as something that's for them.
This is actually a problem for all social clubs and professional associations. According to the trade organization Association Trends, fewer than 1 percent of current U.S. association members fall in the 25-34 age range.
Although hard evidence for the explanation is lacking, it's thought that millennials don't experience the traditional need for personal contact that social and professional clubs once filled, because they already fill it by texting dozens of people a day they already care about.
"They're also just too damn busy, working all the time and raising their kids," Schmalenberger says. "In their free time, millennials just want to chill. They want to surf, enjoy the beach, not engage in organized activities."
Fitzmaurice, 64, agrees that attrition is the primary threat to his club's future. He estimates WindanSea's millennial ranks at about 30-40 percent — most of whom are the offspring of current members — which he says is "not good enough." So WindanSea now competes in youth-oriented events such as the West Coast shortboard series."Longboards are for the old guys," Fitzmaurice says. "Some 15-year-old isn't going to look up to me and my surfing, like, 'Hey, grandpa, all due respect, but your surfing doesn't thrill me.'"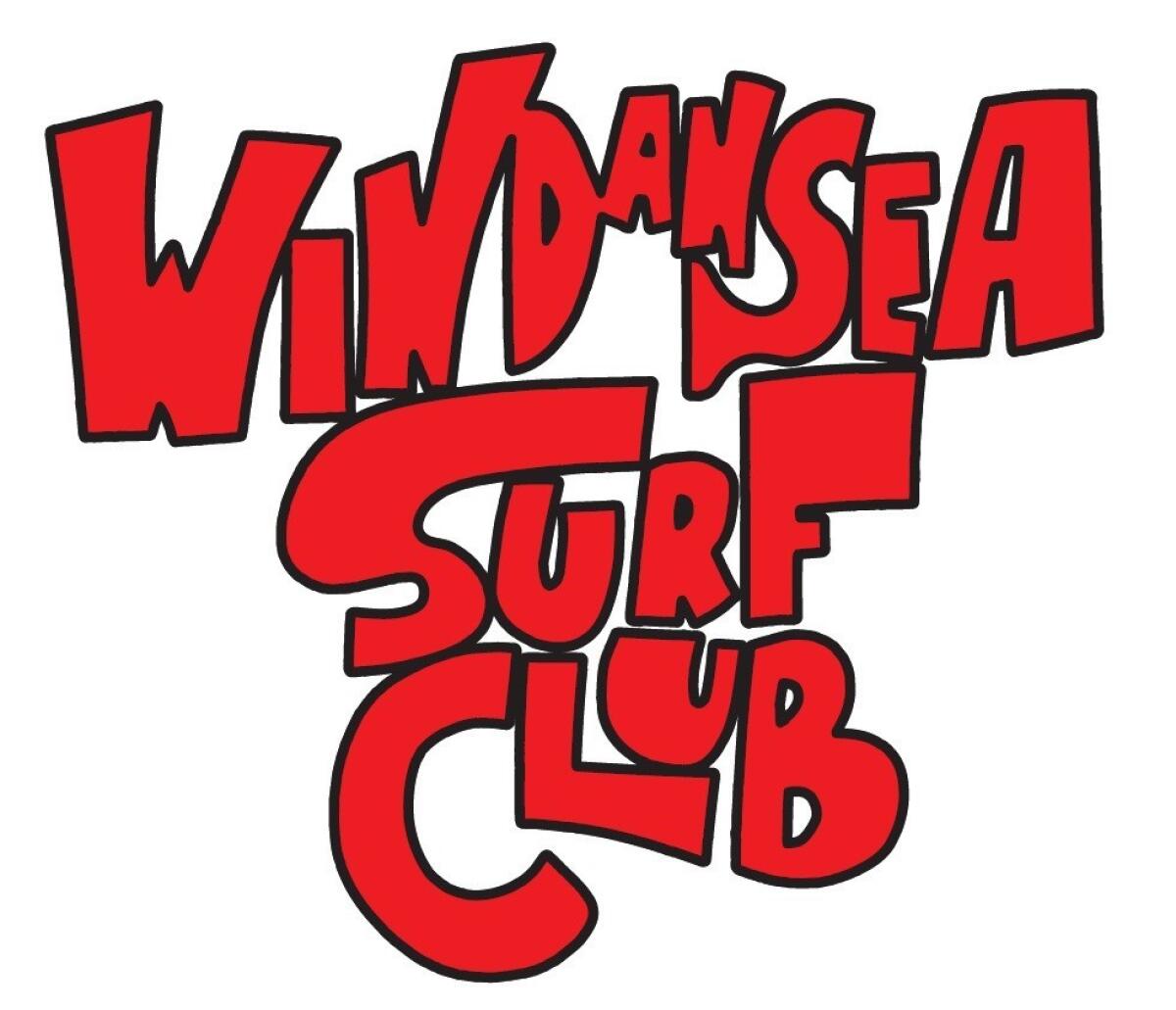 Home surf: WindanSea Beach

Founded: 1963 by Mike Hynson and Chuck Hasley
How to join: by invitation, followed by an initiation that involves community services and competing
Surfing qualifications: expert
Annual charity events: about 7
$$ raised: about $75,000 a year
Annual competitions: 12-14
2017 Coalition of Surfing Clubs ranking: No. 2 of 20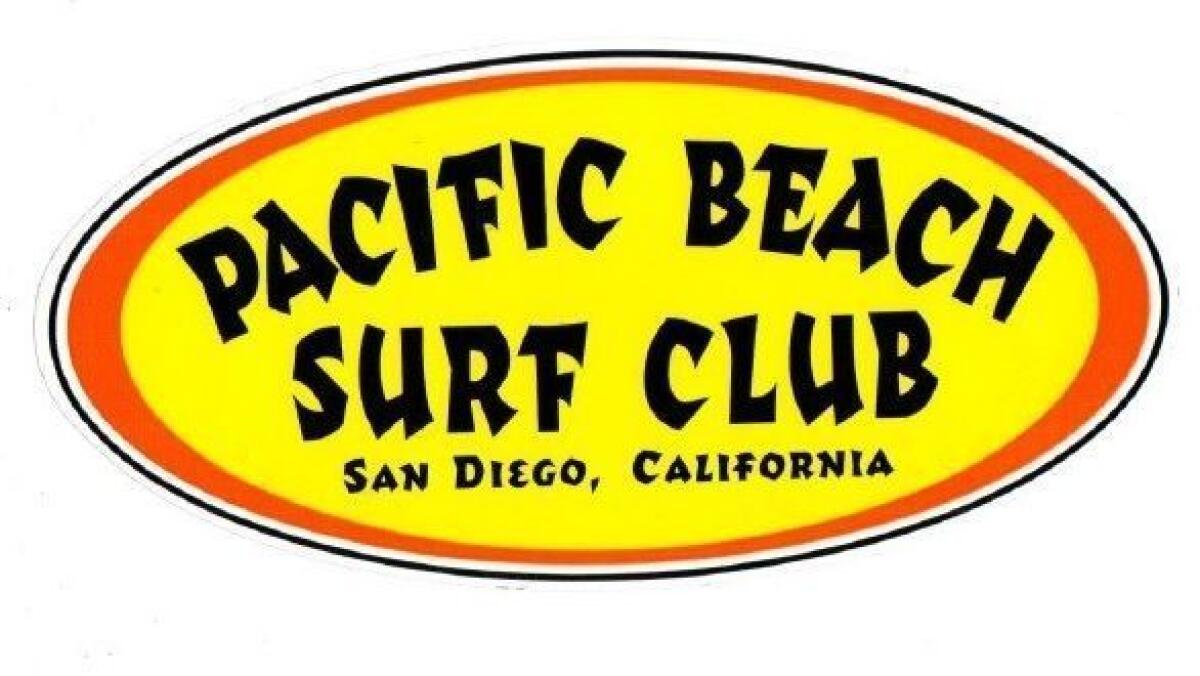 Home surf: Tourmaline Surfing Park

Founded: 1956 by Bobby "Challenger" Thomas
How to join: www.pacificbeachsurfclub.com to download the club application
Surfing qualifications: none
Annual charity events: two (the Summer Classic and the Tourmaline Club Classic)
$$ raised: "Probably six figures since 1994," says Greene
Annual competitions: about 12
2017 Coalition of Surfing Clubs ranking: No. 4 of 20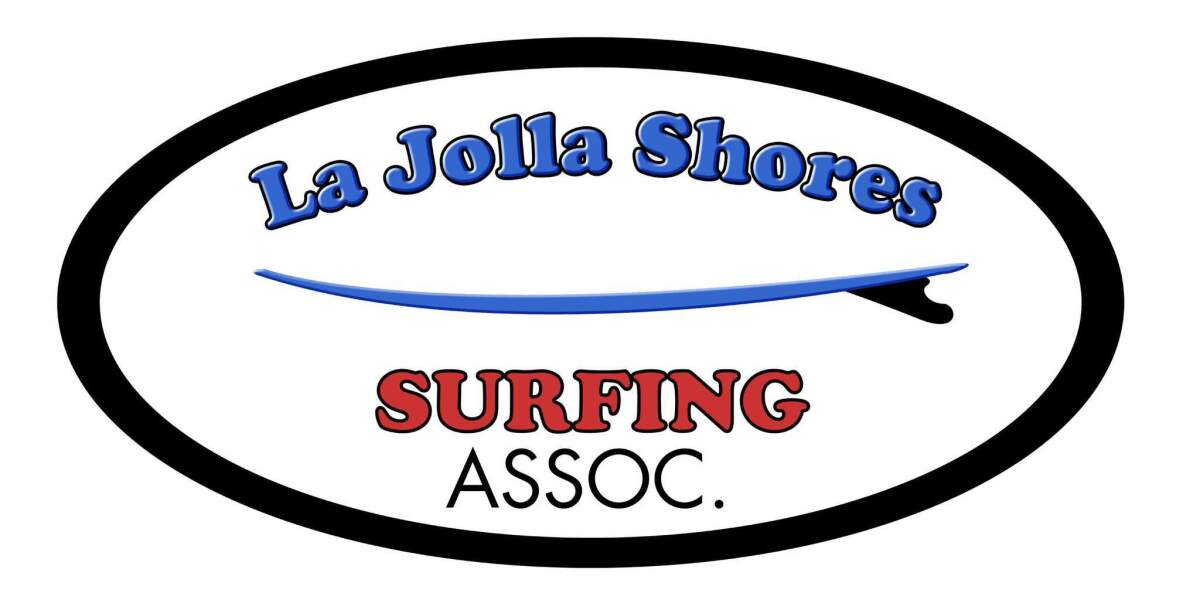 La Jolla Shores Surfing Association
Home surf: La Jolla Shores

Founded: in the early '60s, founder/s unknown
How to join: www.ljssa.org to download the club application or e-mail lorraine@ljssa.org

Surfing qualifications: none
Annual charity events: one (the Menehune Surf Contest)

$$ raised: about $5,000 per year

Annual competitions: 5-6

2017 Coalition of Surfing Clubs ranking: No. 13 of 20
Get the La Jolla Light weekly in your inbox
News, features and sports about La Jolla, every Thursday for free
You may occasionally receive promotional content from the La Jolla Light.