Things We Can't Believe The Village of La Jolla Only Has One Of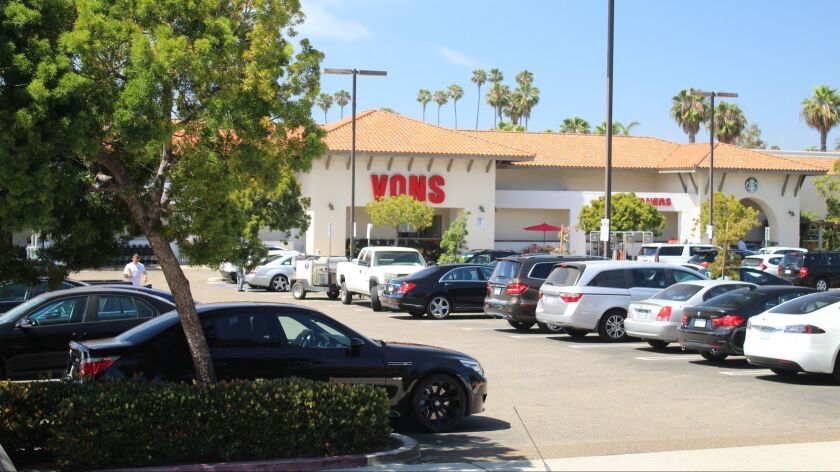 It's not that we like complaining. The Village has the best weather, restaurants and people in the world.
But you would think with our affluence, intelligence and numbers, La Jolla would have more than one way each of meeting some pretty basic community needs.
OK, so we like complaining sometimes.
Only one grocery store?

Vons is great, but a choice would be great, too. The Village has tens of thousands of residents. And all of them can be found on line at Vons on the day before a big holiday.Anyone remember Jonathan's and its chili rellenos? Enough said.
Only one fast-food chain?

La Jolla used to have a McDonald's and a Taco Bell, but one Jack in the Box is it now — if you don't count a gas-station Subway.According to a common myth, this is because drive-through restaurants are prohibited in La Jolla. But the La Jolla Community Plan merely states they're "not recommended" on pedestrian-oriented streets such as Prospect Street, Girard Avenue and Wall Street.

Oh well, at least it's keeping us all thinner.
Only one bagel place?

There's a reason Busy Bee's is always so busy: It could use some competition.
Only one movie theater?

The Village sported eight cinemas before The Lot — the most recent being the beloved Cove Theatre at 7730 Girard Ave. (managed by the equally beloved Spencer Wilson), which closed in 2002. No Village theater before the Cove ever stood by itself.

You know what would be as great as The Lot? A lot more.

Only one car wash?

La Jolla has lots of cars, and almost as many owners who like to keep them shiny. So it doesn't quite wash that Pearl Car Wash is the only option.
Only one bus line?

While the #30 does a good job straddling La Jolla's coast, not everyone who wants to use public transportation also wants to walk a mile or more down from the hills.
Only one northbound entrance to the freeway?

Most La Jollans have to travel two miles north, on the insanely congested Torrey Pines Road, just to take San Diego's major arterial northward — or, more nonsensically, two miles south to Garnet Avenue.

But there's no solution on the horizon other than flipping that dreaded U-turn on Regents Road. In 1989, the L.A. Times estimated the price tag of a northbound I-5 exit off La Jolla Parkway at $50 million, which is $100 million today — and that doesn't include the cost of satisfying all the additional environmental protections enacted since.

Only one oceanfront high rise?

Oh wait, here's one entry to celebrate. Thanks for being so unique, 939 Coast Blvd.!

Did we leave something off the list? Email clevitan@lajollalight.com

---
Get the La Jolla Light weekly in your inbox
News, features and sports about La Jolla, every Thursday.
You may occasionally receive promotional content from the La Jolla Light.