Minor Celebrity: La Jolla exec's secret life as an ex-child star
Dennis Rush cracks open the yellowed scrapbook of publicity photos his mother made for him to take on casting calls. He leafs through the pages, revealing an "Andy Griffith Show" script and publicity stills marked with pencil to explain where each is from.
"This is the first time I've seen my mom's handwriting in 25 years," he says.
As a child, Rush didn't dream of becoming a movie star when he grew up. He was one. The current director of operations for the La Jolla Beach & Tennis Club starred in four movies and 18 TV series before his 15th birthday. James Cagney, Gene Kelly and Ron Howard were his work friends.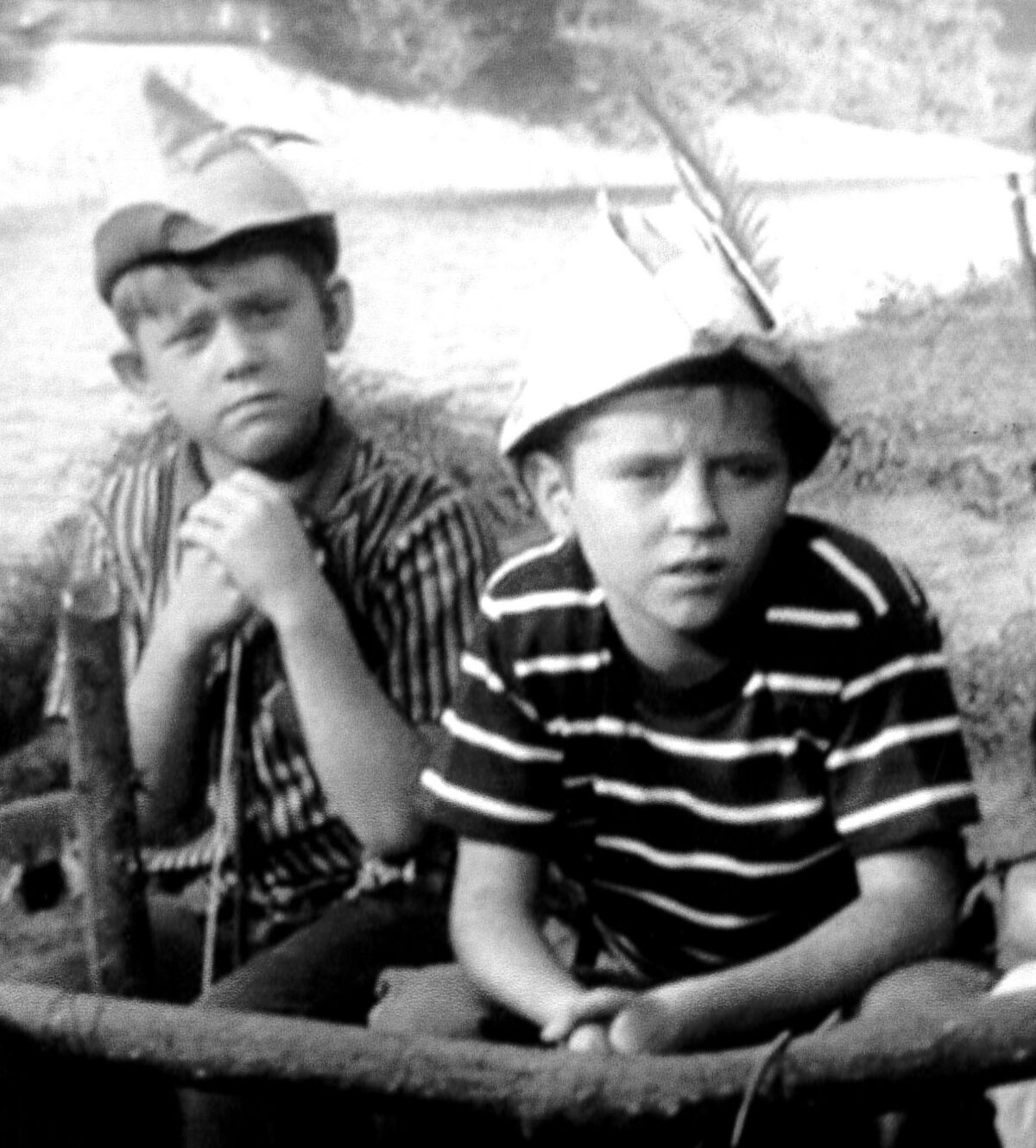 "It's a fun story to be able to tell people who have no idea," Rush says over lunch at the La Jolla Shores Hotel. "It's like a different life."
Rush, now 67, grew up in Sherman Oaks with a father who was a film editor at Universal Studios.
"If you're a good boy," Rush remembers his father telling him at age 4, "you can have lunch on the lot with me."
And so, Rush owes a decade of national notoriety to being a good boy, because Cagney happened to be eating at the next commissary table over that day. The legendary actor approached Rush's father and said, according to Rush: "Gosh, I'm looking for a kid to play my son, and I'm just not finding the right kid. Your son is the spitting image of me as a little boy. Would you let him do this part?"
Rush's dad explained that his son had no acting experience or training. Cagney didn't seem to care, so Rush's dad chose not to, either.
"My parents were very supportive but didn't push me," Rush says. "They let me do it because I wanted to."
The movie, 1957's "Man of a Thousand Faces," was a critical and commercial juggernaut. The Hollywood-ized life story of Lon Chaney, it portrayed the silent-screen horror star's contentious relationship with his mentally ill wife and the custody battle for their son.
Playing the four-year-old Lon Chaney Jr., Rush had a whopping 30 minutes of screen time, including the movie's most heart-wrenching scene: Chaney is forced to place his son in an orphanage after his wife attempts suicide and a judge declares him unfit to care for the boy until he establishes gainful employment.
"To this day, I remember the day we filmed it," Rush says. "Jimmy takes me for a walk. He says: 'This little boy's not going to see his mom or dad anymore. How do you think he's going to feel?'
"The tears just started flowing," Rush continues, "and Jimmy says, 'He's ready.'"
After the movie's release, every casting director in town inquired who the new kid was. Rush appeared on TV's "The Lucy Show," "Perry Mason," "Alfred Hitchcock Presents," "My Favorite Martian," "Walt Disney's Wonderful World of Color," and on no fewer than seven "Wagon Train" episodes.
Lucille Ball was his favorite star to work with.
"She was a pro beyond belief," Rush says, flashing the same smile as in his 60-year-old publicity photos. "She could know whether a laugh was gonna last three seconds or seven. Everything on that show was Lucy."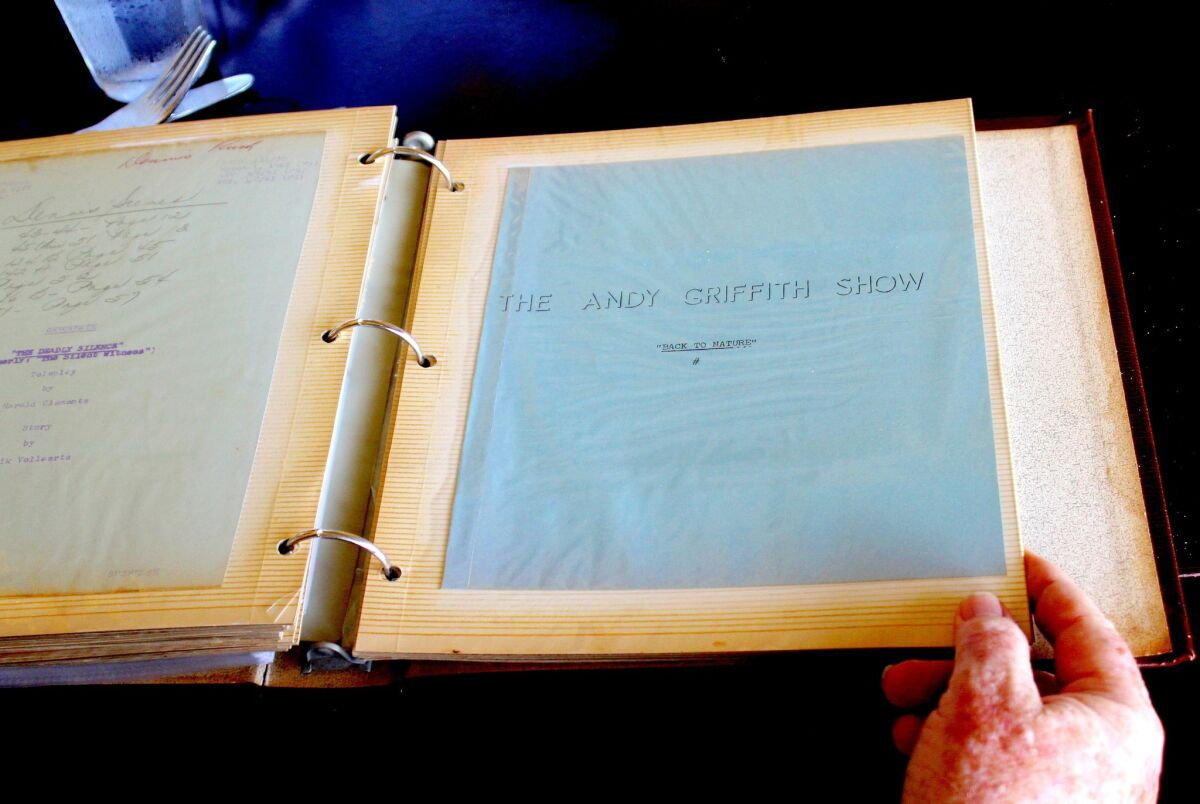 In 1963, the offer came from Andy Griffith's people. Rush starred in eight episodes as one of Opie's two best buddies. (The other was played by Richard Keith — better known as, coincidentally, Little Ricky on "I Love Lucy.")
Rush says Ron Howard and the other young cast members played baseball and football together on the lot, where producers even built them a basketball court. He calls it "nothing but fun" and said "it didn't interrupt my life." In fact, it occasionally improved it.
"I'd approach my teacher in school and say, 'I'm going to need four days of schoolwork,'" Rush recalls. "They'd give me the lesson plan, but I had a one-on-one tutor on set. So I got all my work done and, when I got back to school, I was a day ahead of my class, because they got behind for whatever reason."
Rush's last acting role was in the 1966 Walt Disney film "Follow Me, Boys!" starring Fred MacMurray. He was 15 years old. Before Jodie Foster and (coincidentally) Ron Howard blazed a trail for child stars to transition into adult ones — and before the Disney Channel provided an incubator for it — 15 was retirement age for the profession. Rush explains: "They would rather hire a 21-year-old to play a 16-year-old, so they could avoid the child-labor laws. On an eight-hour day, kids had to have three hours of schooling and one hour for lunch."
Not working in the business between ages 16 and 21 meant five whopping years of never popping into a casting director's head. Once they were old enough to be cast again, most child actors found themselves forgotten instead.
By the time he was 21, Rush says, he had chosen to forget Hollywood instead. He had moved to San Diego to attend then University of San Diego (USD), then San Diego State. He saw Ron Howard for the last time in the stands when the USD baseball team, for which Rush played, took on the University of Southern California, where Howard attended film school.

"That was before 'Happy Days' and all that," Rush says. "We said hello and caught up. It was just like old times. But being an adult actor was not for me. It sounded like a terrible life to live: Going on these auditions, fighting for these parts and thinking, 'Hey, I have to get a job in order to pay the bills.'"

In 1969, Rush joined the Marines and, afterward, did a little bartending. He worked at the Hotel La Jolla for 13 years, after which he joined the La Jolla Beach and Tennis Club, where he's served in various roles for 34 years.
"It was a clean break," Rush says. "My acting life ended and my adult life began."
Except that there is some spillover. Rush still receives residual checks from his acting life. They're not for much, but each one makes him smile and reminisce a little. Four or five times a year, it's a $22 check for his Disney movie. Two weeks ago, Rush says, he received $2.57 for his Alfred Hitchcock episode.

And though there are no residuals granted by his "Andy Griffith Show" contract, Rush says there are actual Griffith groupies, and they manage to track him down fairly regularly. One elderly woman in Missouri sends him hand-knit presents every Christmas.
"It's a snowman one year, a gingerbread the next," he says. "And she will always write the nicest little note and say, 'Gosh, we grew up together.' "
A superfan organization called the Andy Griffith Show Rerun Watchers Club has chapters all over the U.S., including San Diego, where Rush says he once dropped in to observe "20 to 25 people sitting around and talking about Andy Griffith on a Sunday afternoon — oh my goodness!"
Every year for the past 29, this club's national headquarters stages something called "Mayberry Days" in Griffith's hometown of Mount Airy, North Carolina (on which he based the fictional Mayberry). For years, Rush has turned down invitations to appear and answer fan questions here. But this year, he admits, he broke down. (Richard Keith is also slated to appear at the festival, happening Sept. 27-30, as is Ron Howard's brother, Clint.)
"A young lady contacted me a couple of weeks back," Rush says. "She said, 'With so many of the adults dying, we're trying to gather the kids of Mayberry,' and that finally got me."I thought, 'How can I say no to that?'"
Get the La Jolla Light weekly in your inbox
News, features and sports about La Jolla, every Thursday for free
You may occasionally receive promotional content from the La Jolla Light.