Beaching-est Songs Ever! Our Top 10 beach-tune picks for your summer playlist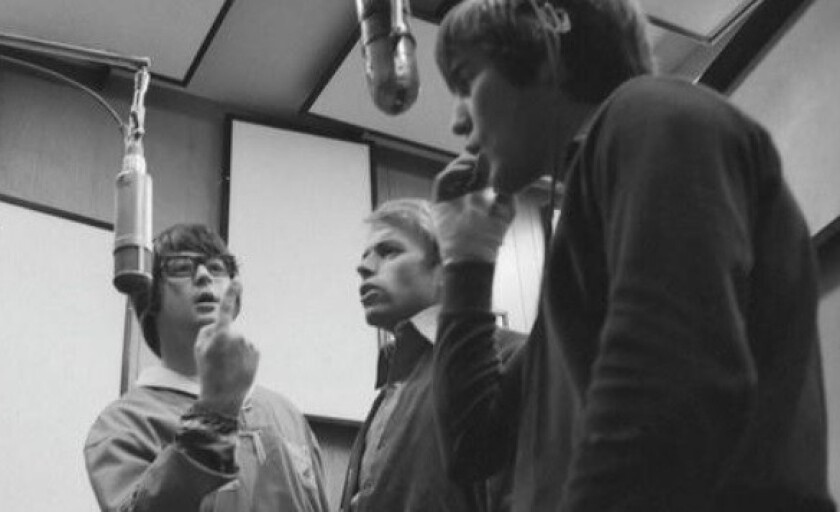 Summer's here and the time is right for slathering on the sunscreen and compiling your go-to beach playlist.We can't help you with the slathering, but here are the most essential beach jams of all time.Go ahead, we dare you to try not playing them.
10. "Soak Up the Sun" by Sheryl Crow (2002)

It began as an ironically cheery rumination on the Columbine shooting, but Sheryl Crow abandoned that lyrical road and engineered the feelgood summer song of the naughts — replete with Beach Boys harmonies, an earworm for a guitar riff, and a video showing the lovely singer surfing and, although by then over age 40, baring more skin than she ever had.

9. "Hot in Herre" by Nelly (2005)

Technically, it's about a sweaty dance club, but it's become a summertime staple to hear rapper Nelly's voice command every bather in boom-box radius to remove as much clothing as possible.
8. "Summer" by Calvin Harris (2014)

The Scottish DJ, famous for crafting songs sung by others, jumped into the vocal booth himself to create this monster of a dance-pop anthem, celebrating love in the summer to an irresistibly chill synthesizer beat.

7. "Vacation" by the Go-Go's (1982)

In one of her most irresistible vocal performances, Belinda Carlisle documents the futility of using summer break to get over a breakup. The video, showing the all-girl group quite obviously fake-water-skiing, was among the best clips on early MTV.
6. "Margaritaville" by Jimmy Buffet (1977)

Buffet's timeless ditty is a country song transcending musical genre, unfolding in exquisite detail more befitting a novel than a hit song. In it, we meet a protagonist drowning his sorrows in margaritas over a failed romance at an island beach resort, to such an extent that he possesses no recall of receiving his brand new tattoo of a Mexican woman he doesn't know.

5. "Summertime" by DJ Jazzy Jeff and the Fresh Prince (1991)

Children of the '90s, this is your summer flashback. To instrumentation sampling "Summer Madness" by Kool & the Gang, the future Will Smith (he was still the Fresh Prince then) raps about nostalgia in a jam that now sparks its own: "Sitting with your friends as y'all reminisce/about the days growing up and the first person you kissed."
4. "Under the Boardwalk" by the Drifters (1964)

Did you seriously think we wouldn't include this? If La Jolla had a boardwalk, on a blanket with our baby underneath it is where we would all be, crooning along to this timeless masterpiece.
3. "California Gurls" by Katy Perry featuring Snoop Dog (2010)

Katy Perry's dance-pop ode to her/our home state melts popsicles with its irresistible melody and "aah-oh aah-oh" calling card. But it also deserves credit for taking the power back from the summery Beach Boys hit that inspired it, celebrating California girls' from their own perspective.
2. "Miserlou" by Dick Dale (1962)

Dick Dale took "Misirlou," a Middle Eastern folk song he watched his Lebanese-American dad perform as child, quickened it to rock n' roll speed and lightning-picked it on electric guitar. The result is a wet, bubbly classic that remains, to this day, the very sound of wave-catching.
1. "Surfin' USA" by Beach Boys (1963)

Mad genius Brian Wilson would go on to produce exponentially more extraordinary feats of musical derring-do. And this song was such a rip-off of "Sweet Little Sixteen," the publishing was eventually turned over to Chuck Berry's company.

But does anything really beat laying out by the shack at WindanSea while singer Mike Love gets to the "all over La Jolla" part?

We'll answer for you: No, nothing beats that. Nothing at all.
---
Get the La Jolla Light weekly in your inbox
News, features and sports about La Jolla, every Thursday.
You may occasionally receive promotional content from the La Jolla Light.