Photos of the Week: La Jolla through our readers' eyes
Kelly Ball captures daughter Avery with the sun in a bubble at La Jolla Shores.
(Kelly Ball)
Low tide reveals treasures of the sea near Black's Beach.
(Kathryn Anthony)
"Sunsets don't get any better," Vince Suzara says.
(Vince Suzara)
A pelican doesn't seem to mind the churning surf behind it.
(Tony Gild)
Dolphins play between La Jolla Cove and The Shores.
(Kathleen Dietze)
A seagull checks out the fennel flowers, bees and butterflies during a flight over La Jolla Hermosa Park.
(Sophia Shahnami)
A sea lion at Point La Jolla found some goggles for its next swim.
(Sam Grissom)
Greetings from the Guy Fleming Trail.
(John Barr)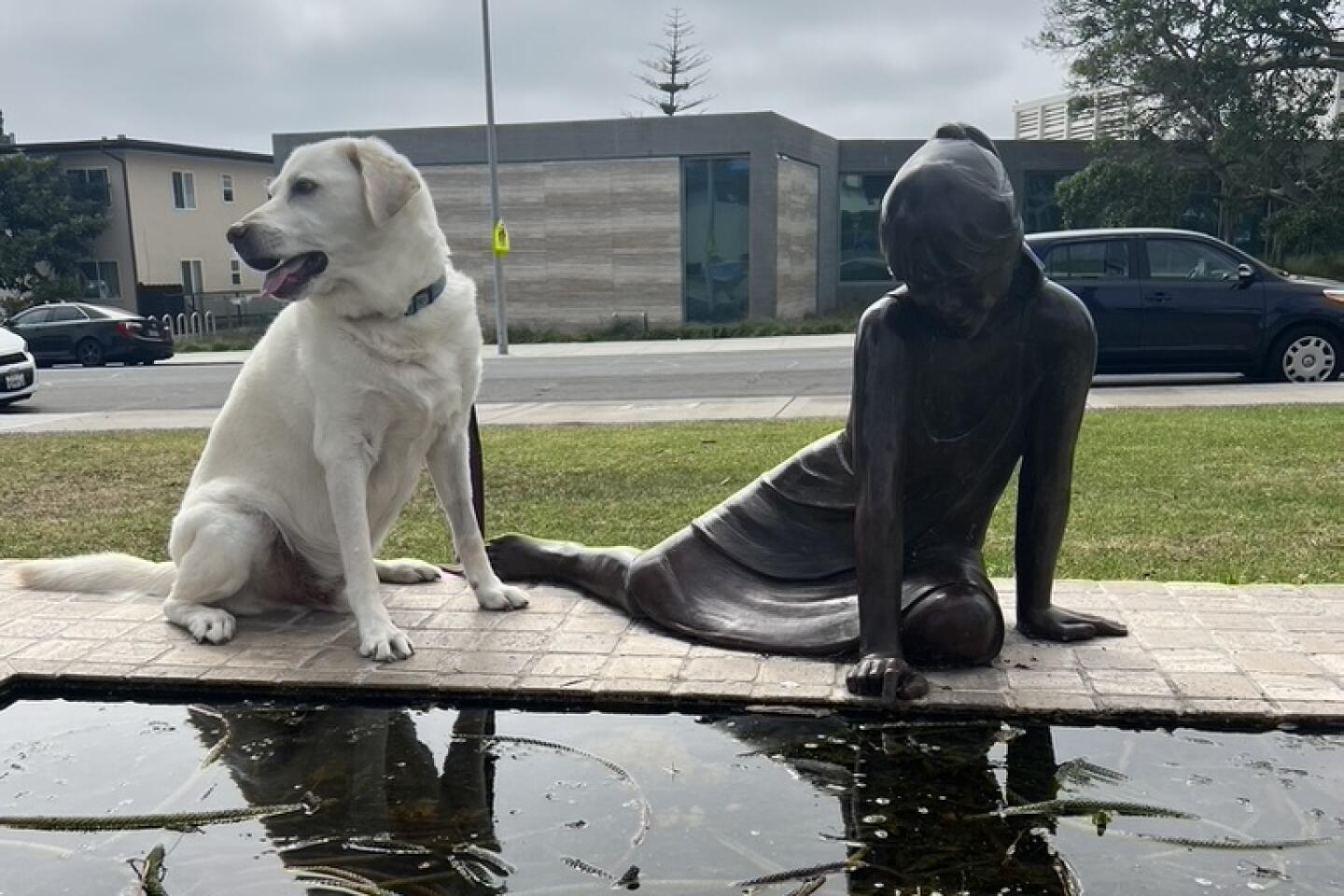 Harley Fisher-Ranberg gets into a pose-off at the La Jolla Recreation Center.
(Bob Fisher and Chuck Ranberg)
Bright flowers trumpet their presence near Gilman Drive.
(Ashley Bush)
Sunset from Mount Soledad
(Ana Lombrozo)
A snowy egret joins other visitors in coastal sightseeing.
(Alan Ackerberg)
La Jolla's spectacular scenery and village atmosphere provide a lot of opportunities for great photos. Here are some that were taken recently.
Send your photos from around La Jolla to robert.vardon@lajollalight.com and they just might end up in the Light.
Include your name, where the photo was taken and a brief description of what's going on in the shot and what you were doing when you took it. ◆
Get the La Jolla Light weekly in your inbox
News, features and sports about La Jolla, every Thursday for free
You may occasionally receive promotional content from the La Jolla Light.