Photos of the Week: La Jolla through our readers' eyes
A starfish cluster gathers at Scripps Pier.
(Alan Ackerberg)
A painting? No, it's the real thing!
(Joan Plaehn)
Seashells on the seashore at low tide near Scripps Pear
(Ana Lombrozo)
A surfer and his board are soon parted.
(Stephen Breskin)
A bumblebee enjoys a California poppy at La Jolla Hermosa Park.
(Sophia Shahnami)
The sun says goodbye to The Cove as it prepares for some shut-eye.
(Justin Maletic)
A pair of parrots keeps an eye on things along Girard Avenue.
(Paul Cohen)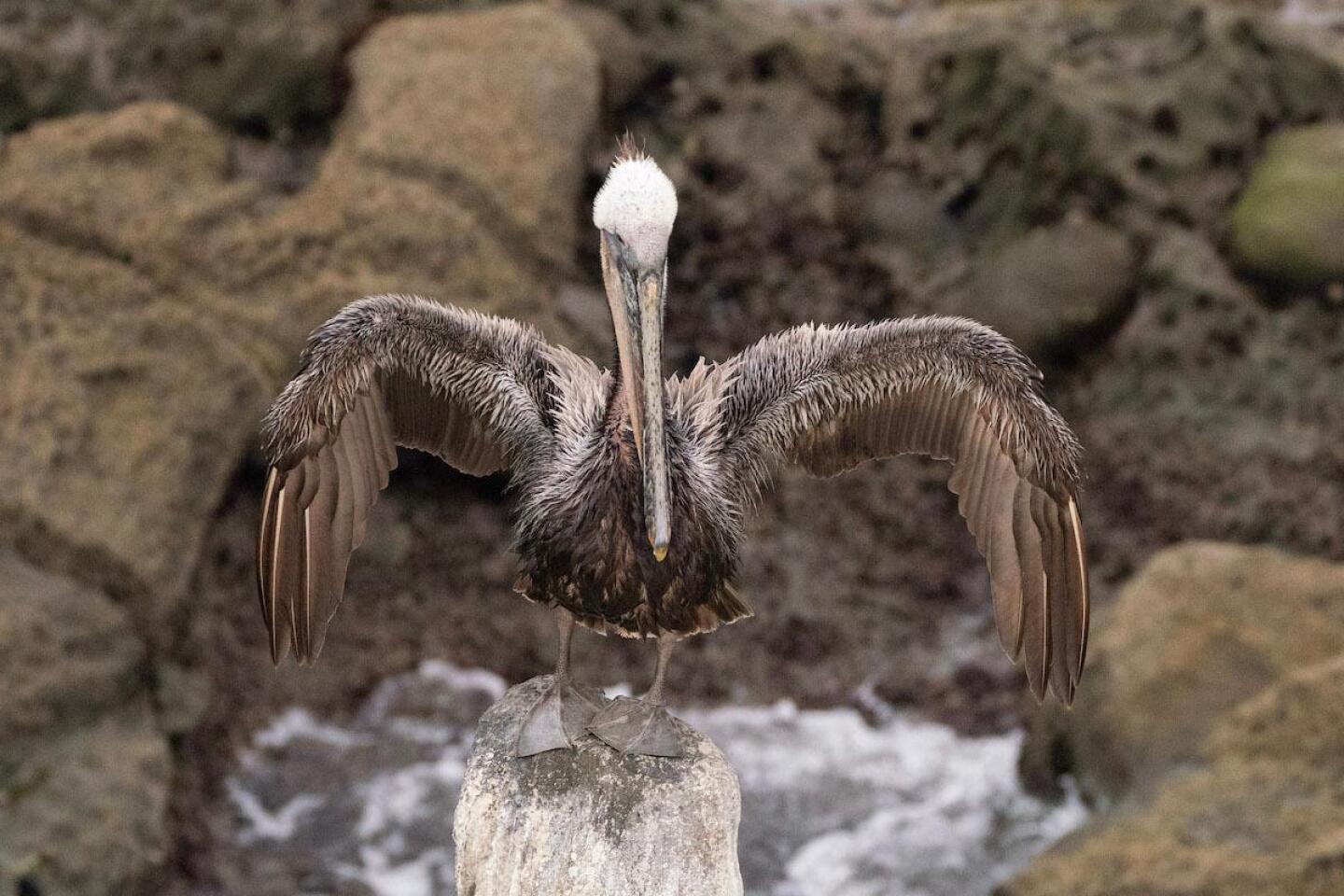 Is this pelican showing us the size of the fish it caught?
(Michael Wilkes)
Tap dancer and percussionist Claudia Gomez performs in a concert by the Besos Jazz Trio, with Evona Wascinski on bass and Beston Barnett on guitar, during last month's First Friday Art Walk.
(Kathryn Anthony)
A crab makes itself comfortable at a local tide pool.
(Jenny Devitt)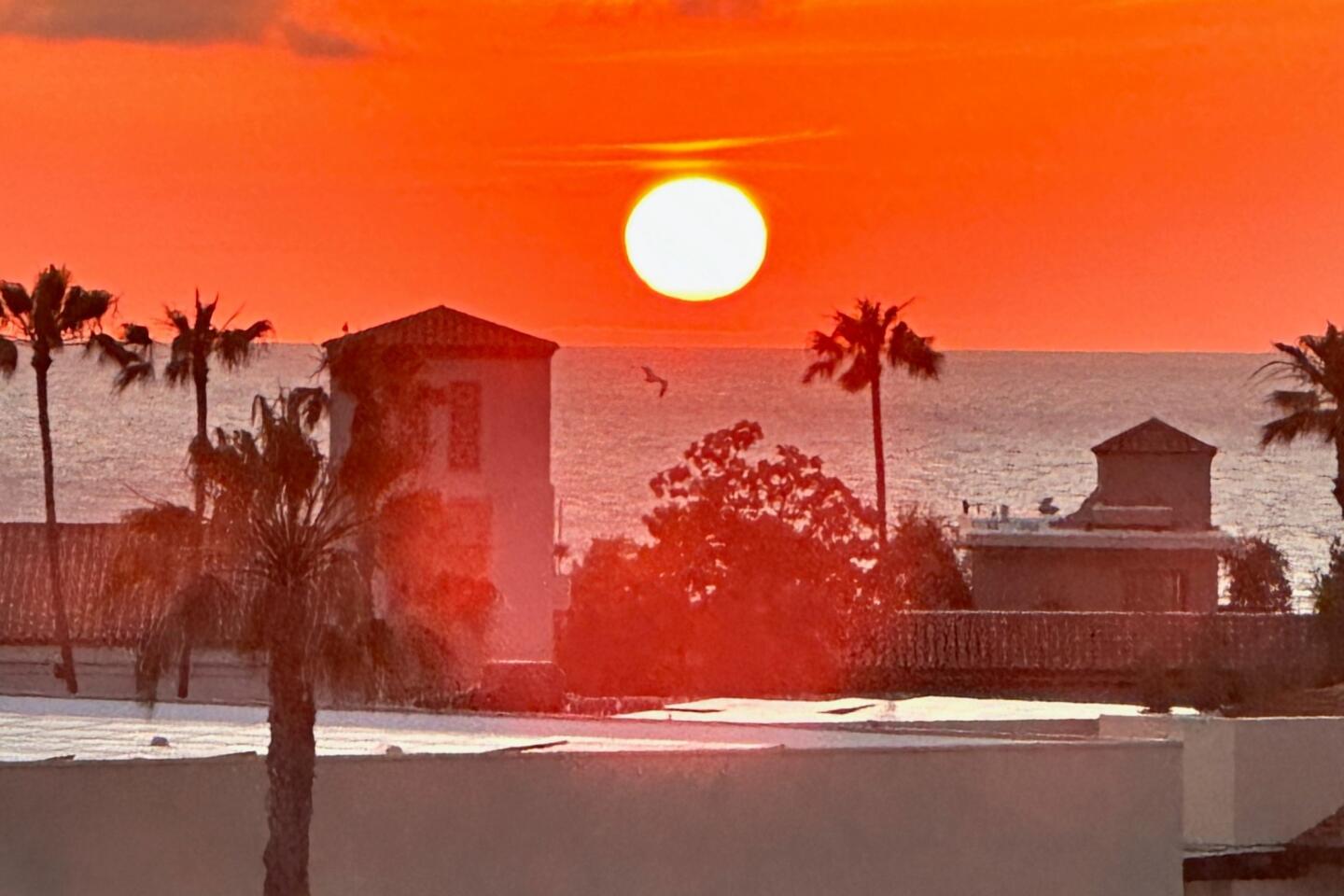 The Bishop's School glows at sunset.
(Chas. Dye)
A baby hummingbird gets a treat.
(Penny Wilkes)
The flora of False Point in Bird Rock
(Richard Wolf)
Creeping thyme colors the ground along Prestwick Drive in La Jolla Shores.
(Margit Denny)
Runners take in a sunny day as they pass the Children's Pool.
(Jeff Mangelsdorf)
La Jolla's spectacular scenery and village atmosphere provide a lot of opportunities for great photos. Here are some that were taken recently.
Send your photos from around La Jolla to robert.vardon@lajollalight.com and they just might end up in the Light.
Include your name, where the photo was taken and a brief description of what's going on in the shot and what you were doing when you took it. ◆
Get the La Jolla Light weekly in your inbox
News, features and sports about La Jolla, every Thursday for free
You may occasionally receive promotional content from the La Jolla Light.