Photos of the Week: La Jolla through our readers' eyes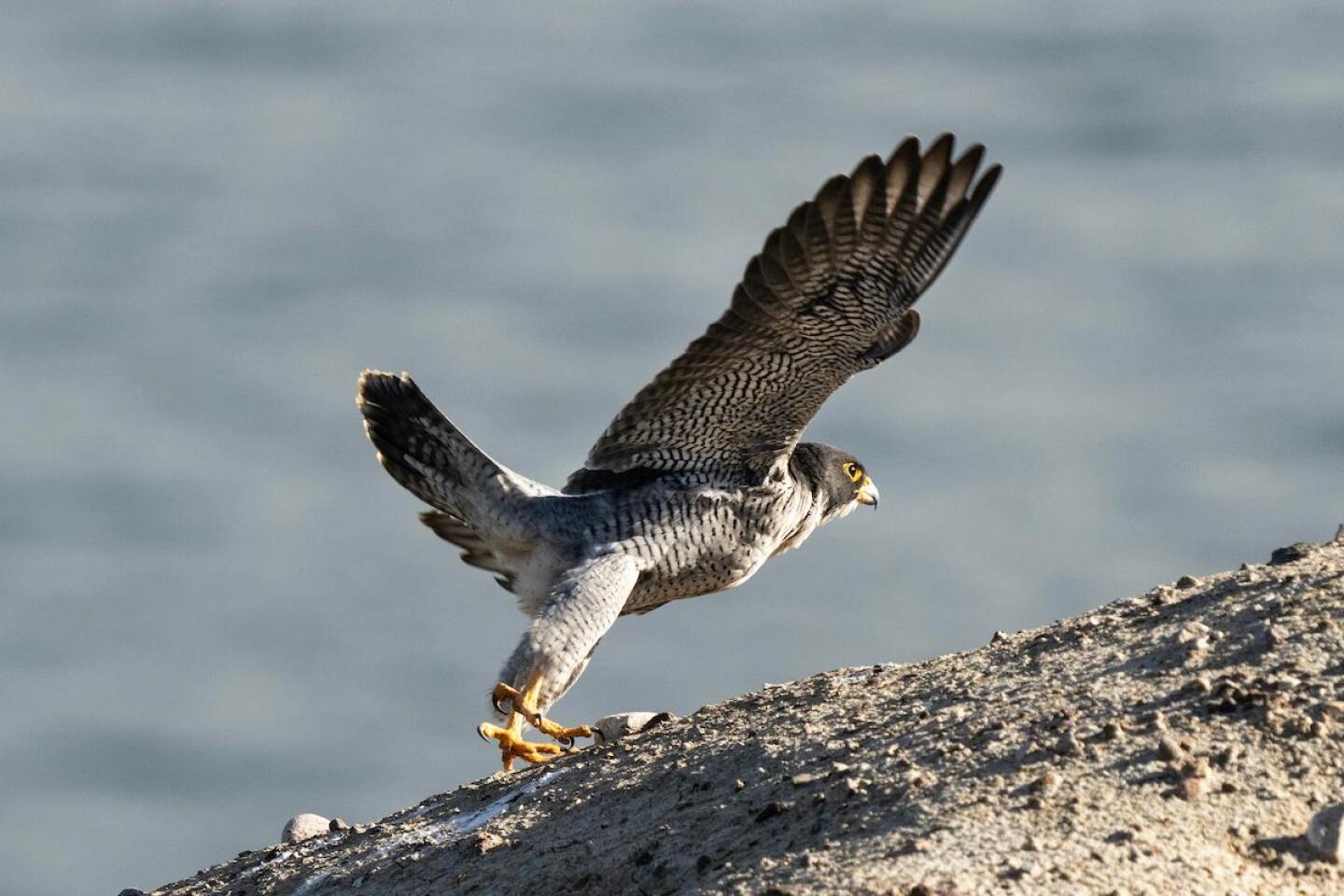 A peregrine falcon is ready for takeoff.
(Michael B. Wilkes)
Fliers line up above the Torrey Pines Gliderport.
(Kim DeCew)
The setting sun floats over the horizon.
(Russ Harris)
A gray whale and its calf pass Black's Beach on their northward migration from the Baja California breeding grounds.
(Don Balch)
Surf finds itself up against the wall.
(Ana Lombrozo)
A seagull pauses to watch a passing pelican.
(Stephen Breskin)
The Scripps Institution of Oceanography campus provides a view of a blazing sunset.
(Dauren Niyazbayev)
Wildflowers decorate Windansea Beach off Neptune Place.
(Theresa Johnston)
A new day begins at the Children's Pool.
(Joan Plaehn)
Spring plants send cascades of color down La Jolla bluffs.
(Ruth Krueger)
A message etched into a La Jolla sidewalk invites passersby to "Enjoy the moment."
(Deanne Monte)
Springtime in Muirlands
(Mark Romano)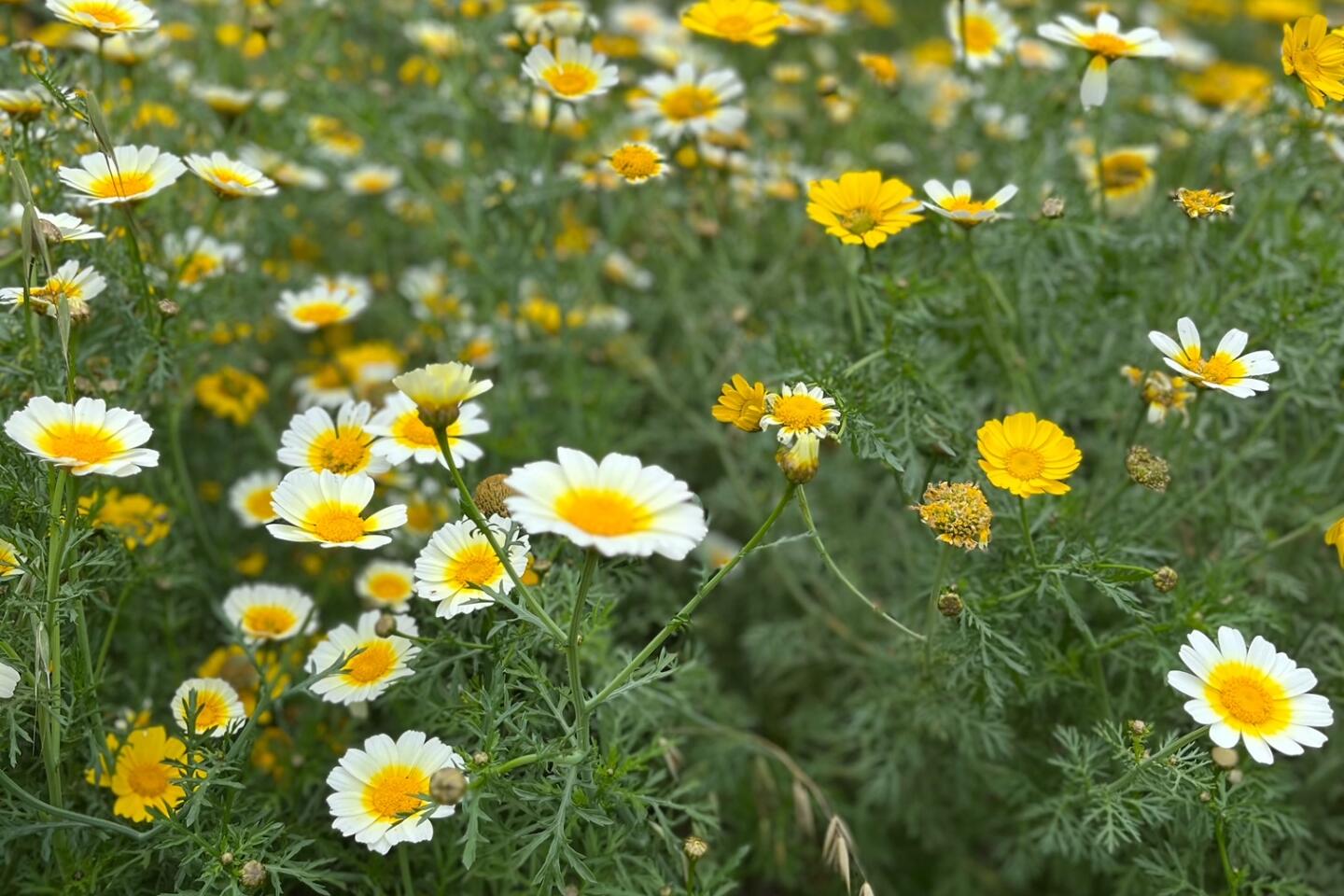 A burst of color on a La Jolla trail
(Krista Ellis)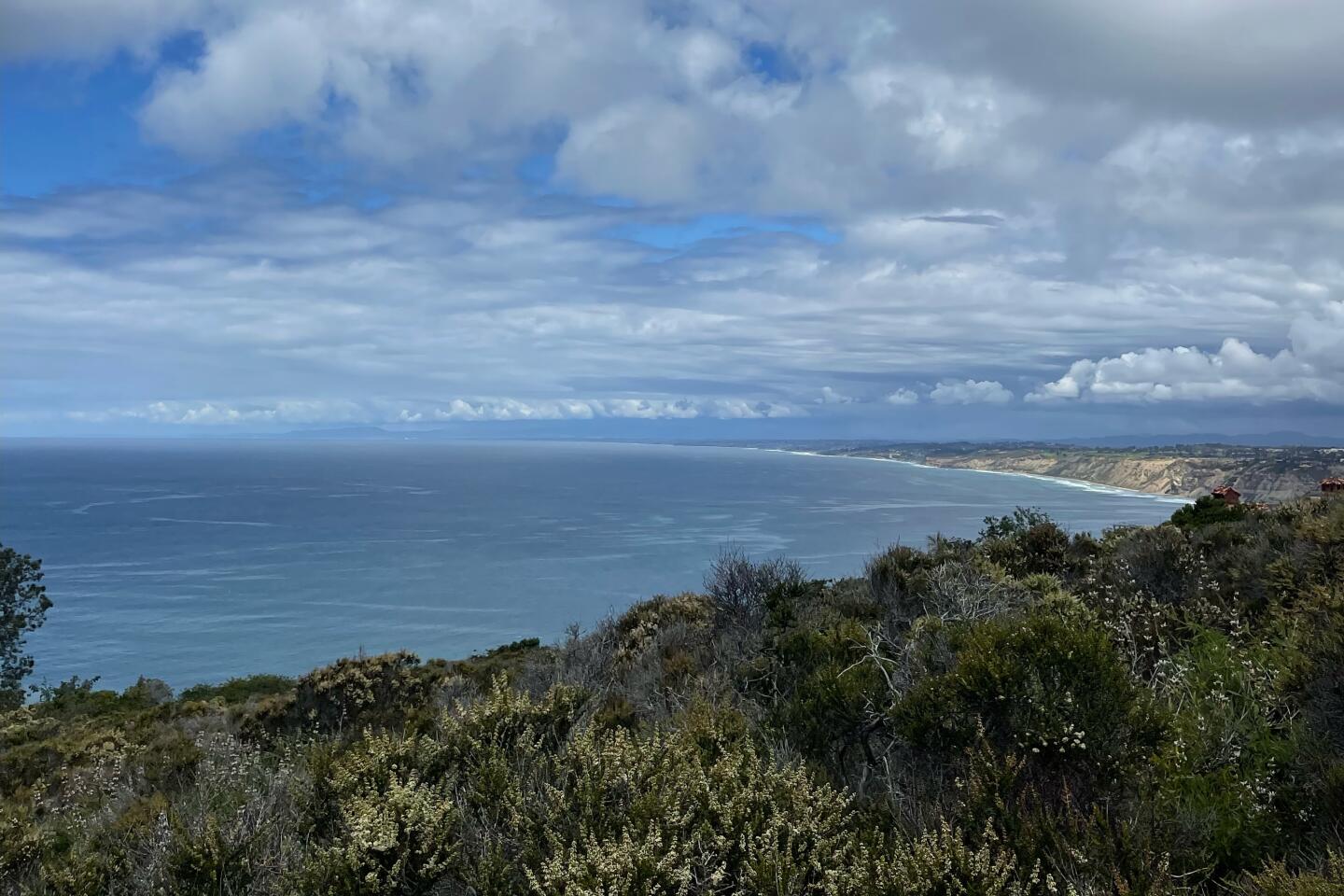 A view of nature from La Jolla Natural Park
(Michele Warren)
A starfish says good morning.
(Alan Ackerberg)
A hummingbird basks in the sunshine outside the La Jolla Cove Bridge Club.
(Justin Maletic)
La Jolla's spectacular scenery and village atmosphere provide a lot of opportunities for great photos. Here are some that were taken recently.
Send your photos from around La Jolla to robert.vardon@lajollalight.com and they just might end up in the Light.
Include your name, where the photo was taken and a brief description of what's going on in the shot and what you were doing when you took it. ◆
Get the La Jolla Light weekly in your inbox
News, features and sports about La Jolla, every Thursday for free
You may occasionally receive promotional content from the La Jolla Light.