Photos of the Week: La Jolla through our readers' eyes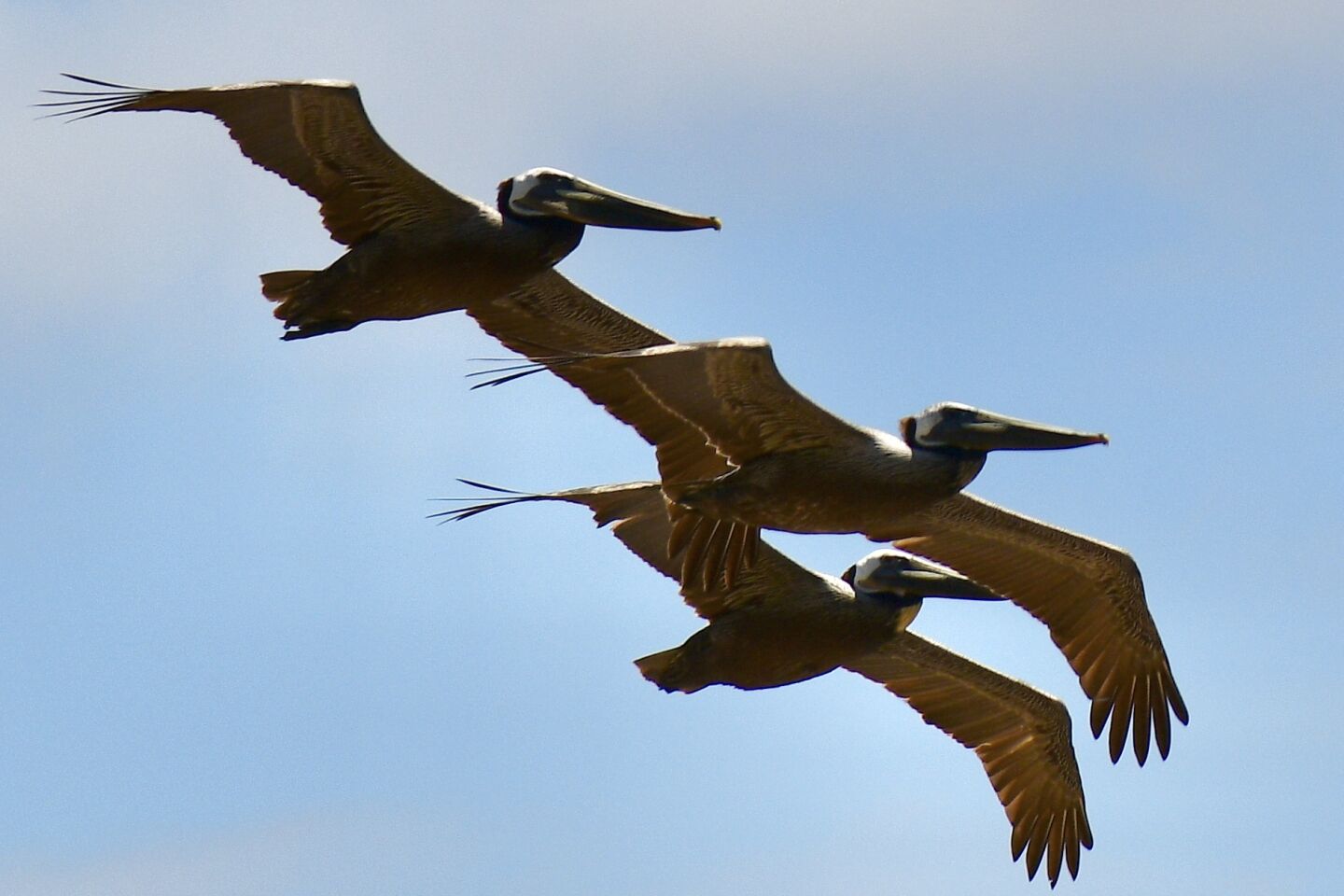 Winged denizens fly in close formation over La Jolla.
(Stephen Breskin)
Wildflowers help brighten the view from the Scripps Institution of Oceanography campus.
(Mark Maunder)
Visitors to La Jolla Shores on May 6 walk in a labyrinth etched in the sand by "labyrinth wrangler" Jamie Edmonds in honor of
World Labyrinth Day
, held annually on the first Saturday in May.
(Joan Plaehn)
Windansea sparkles on a bright sunny day.
(Ana Lombrozo)
A seagull photobombs a shot of coastal wildflowers.
(Doug Vocelle)
Charlie Graham, Ronan Murphy, Rydon Russell and Julian Zatt, players in the Pinto Division of La Jolla Youth Baseball, are suited up and ready to go.
(Paul Kaplan)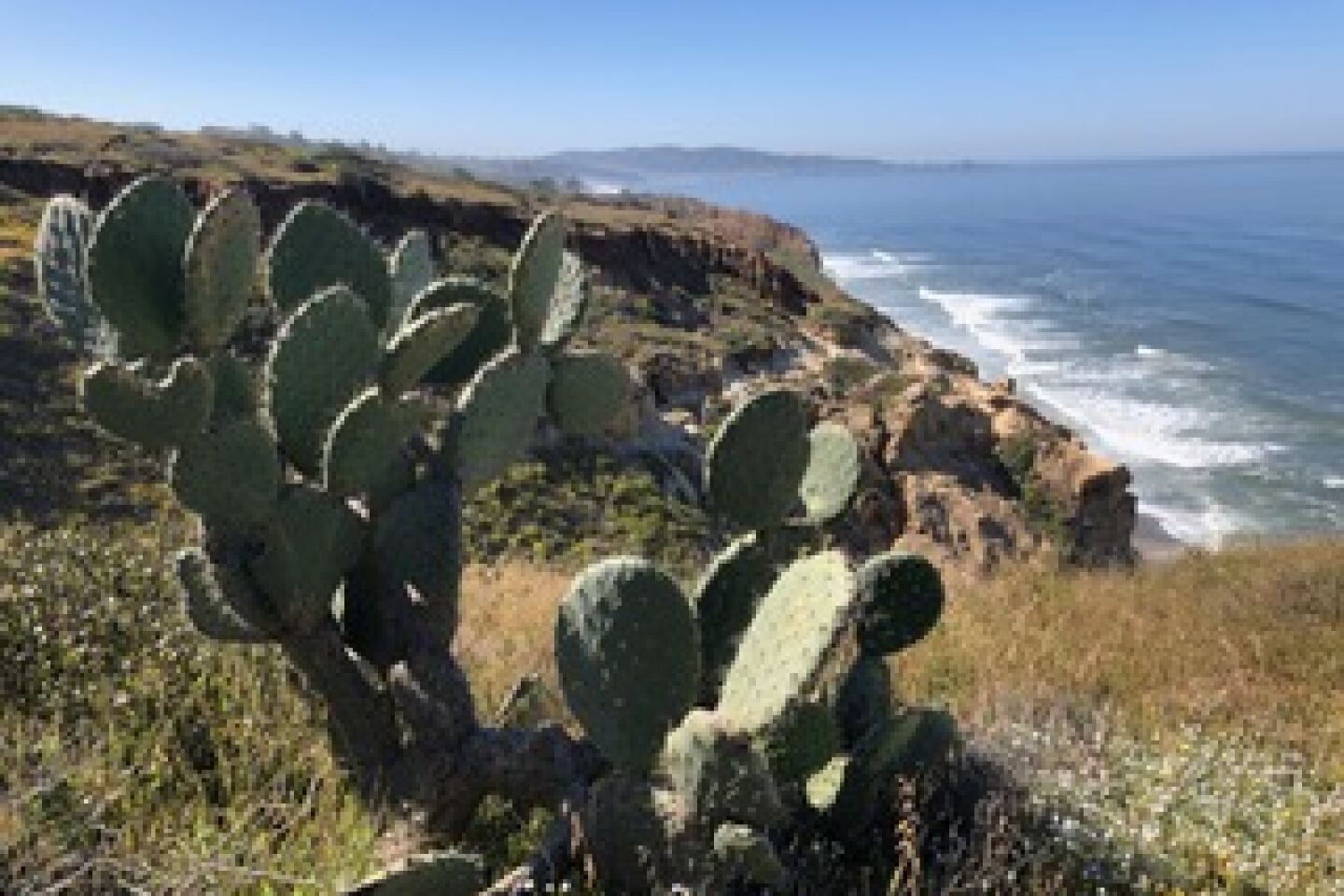 Prickly pears stand watch along the Guy Fleming Trail at the Torrey Pines State Natural Reserve.
(Howard Hian)
The sun says goodbye to Bird Rock for another day.
(Jaime Alessio)
On an overcast day, you can still see a long way from La Jolla.
(Charles Kozora)
Pelicans fish for food at sunset off La Jolla Shores.
(Alan Ackerberg)
La Jolla's spectacular scenery and village atmosphere provide a lot of opportunities for great photos. Here are some that were taken recently.
Send your photos from around La Jolla to robert.vardon@lajollalight.com and they just might end up in the Light.
Include your name, where the photo was taken and a brief description of what's going on in the shot and what you were doing when you took it. ◆
Get the La Jolla Light weekly in your inbox
News, features and sports about La Jolla, every Thursday for free
You may occasionally receive promotional content from the La Jolla Light.