Photos of the Week: La Jolla through our readers' eyes
Are these cormorant parents discussing whose turn it is to stay up with the babies?
(Alan Ackerberg)
Windansea gives La Jolla its own version of Niagara Falls.
(Kathryn Anthony)
A red-shouldered hawk takes wing off a utility pole.
(Penny Wilkes)
In La Jolla fields the flowers grow.
(Mark Romano)
Wipeout Beach seems awash in gold as the sun begins to set.
(Doug Vocelle)
Color is all around as a hummingbird finds a place to feed.
(K. Catherine Pike)
A La Jolla Shores panorama from Mount Soledad
(Kim DeCew)
Rain moves in from offshore during one of the recent storms.
(Joan Plaehn)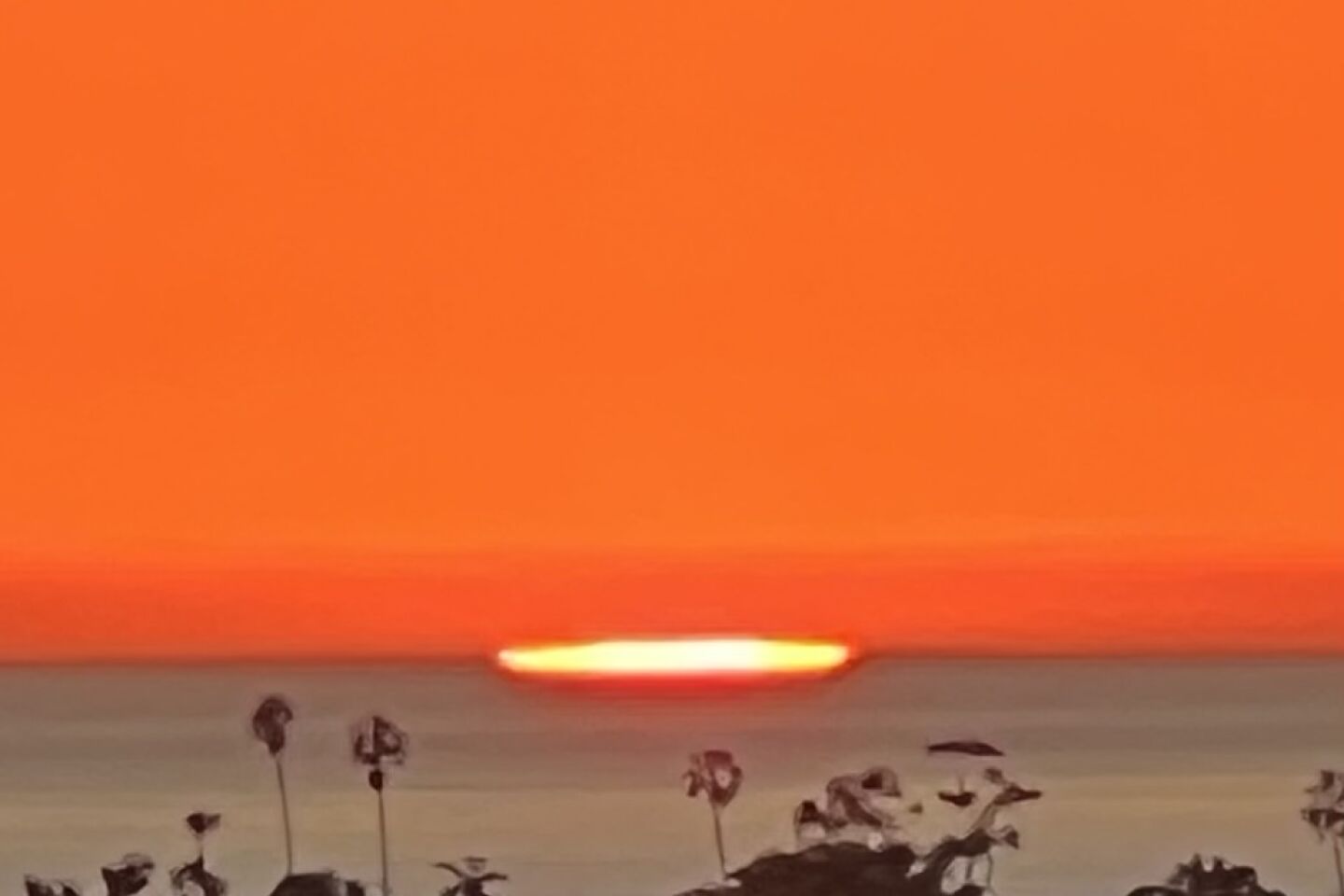 Atmospheric conditions were just right this day to "flatten" the sun on the La Jolla horizon.
(Steve Farnow)
A rainbow takes a dip in the sea in a view from above La Jolla Country Club.
(Roya Kohani)
La Jolla's spectacular scenery and village atmosphere provide a lot of opportunities for great photos. Here are some that were taken recently.
Send your photos from around La Jolla to robert.vardon@lajollalight.com and they just might end up in the Light.
Include your name, where the photo was taken and a brief description of what's going on in the shot and what you were doing when you took it. ◆
Get the La Jolla Light weekly in your inbox
News, features and sports about La Jolla, every Thursday for free
You may occasionally receive promotional content from the La Jolla Light.