Photos of the Week: La Jolla through our readers' eyes
No, it's not a painting, its the actual sunset near Windansea on Feb. 28.
(Ana Lombrozo)
A harbor seal welcomes her pup minutes after its birth at the Children's Pool.
(Kathryn Anthony)
Jacqueline Teitelbaum finds the end of the rainbow (or is it the beginning?) off Bird Rock Avenue.
(Jacqueline Teitelbaum)
A big foxtail agave bloom frames a La Jolla sunset.
(Doug Vocelle)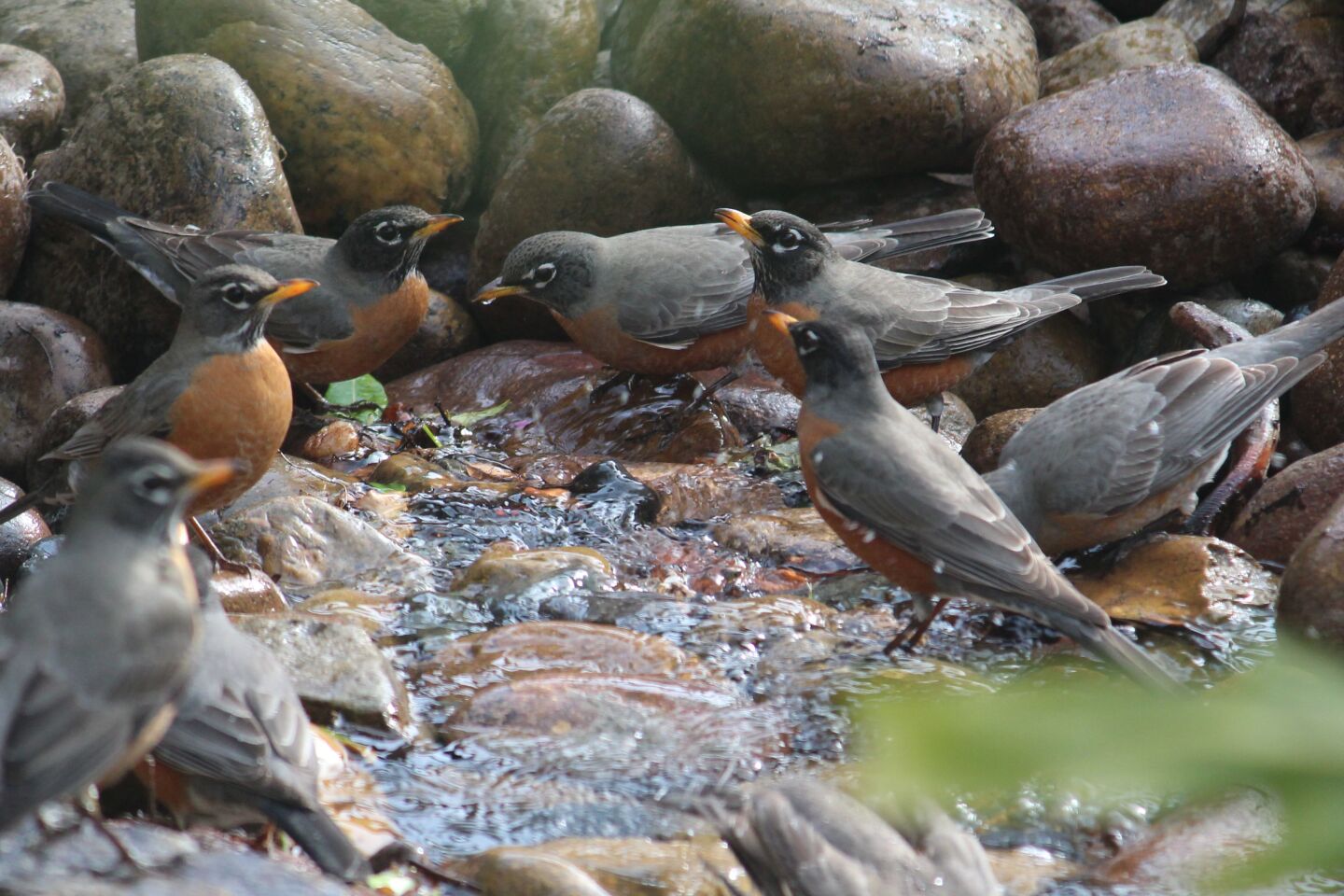 Robins make the rounds on Hillside Drive on Feb. 21.
(Charles Doyle)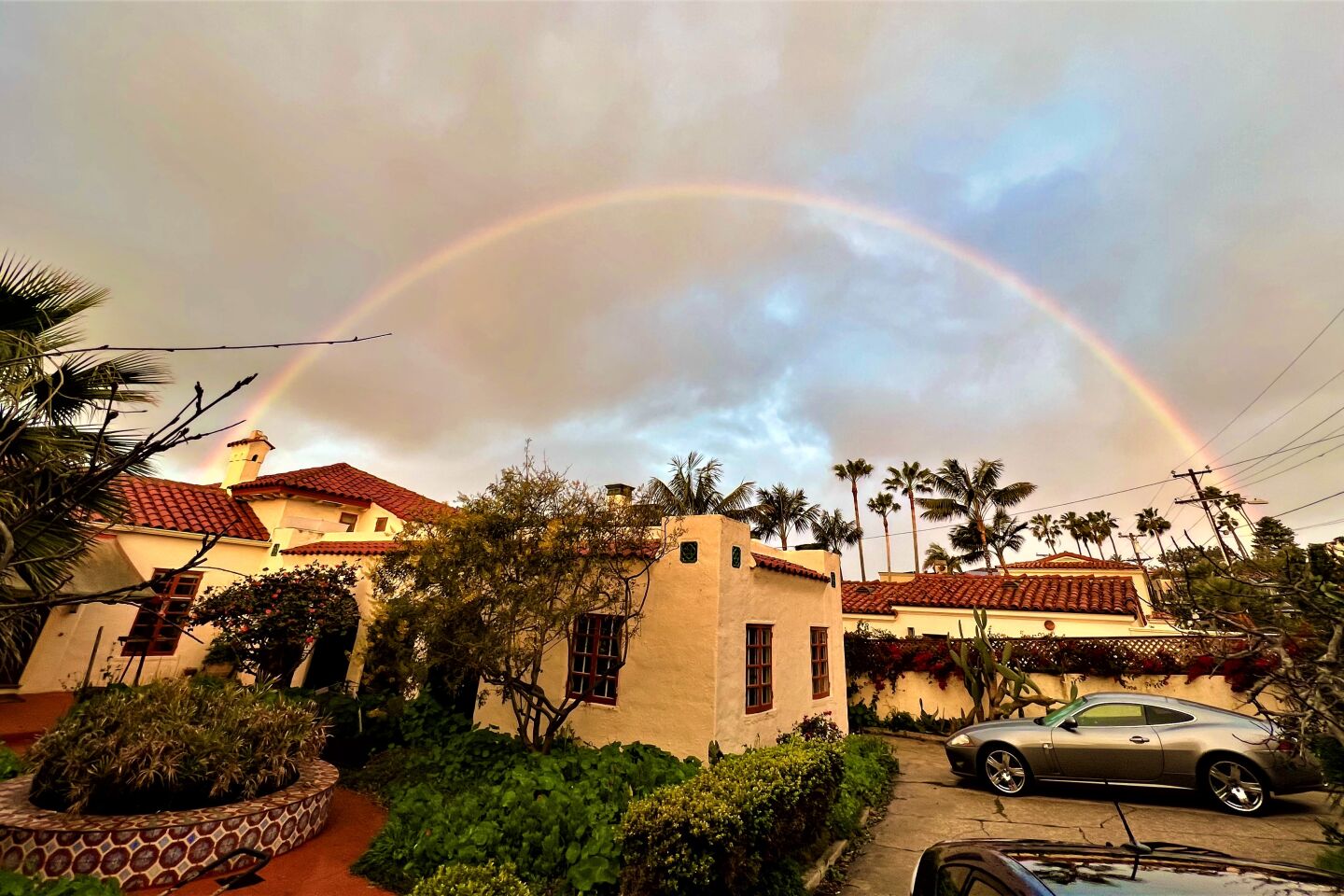 A rainbow encircles La Casa de los Amigos on Camino de la Costa in Lower Hermosa.
(Christopher Canole)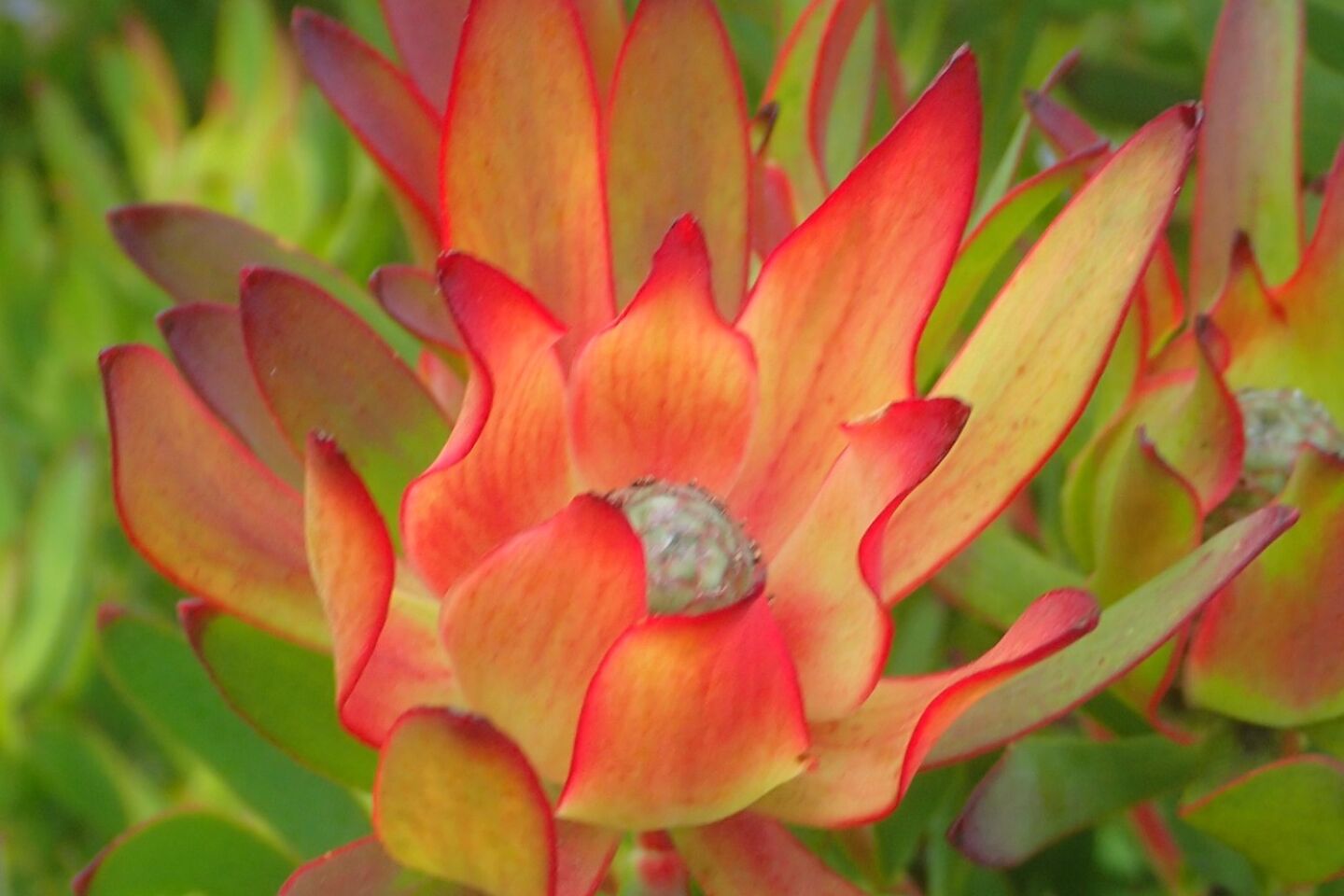 A protea shows its colors in Bird Rock.
(Darryl Templer)
Freesias brighten Deanne Monte's garden.
(Deanne Monte)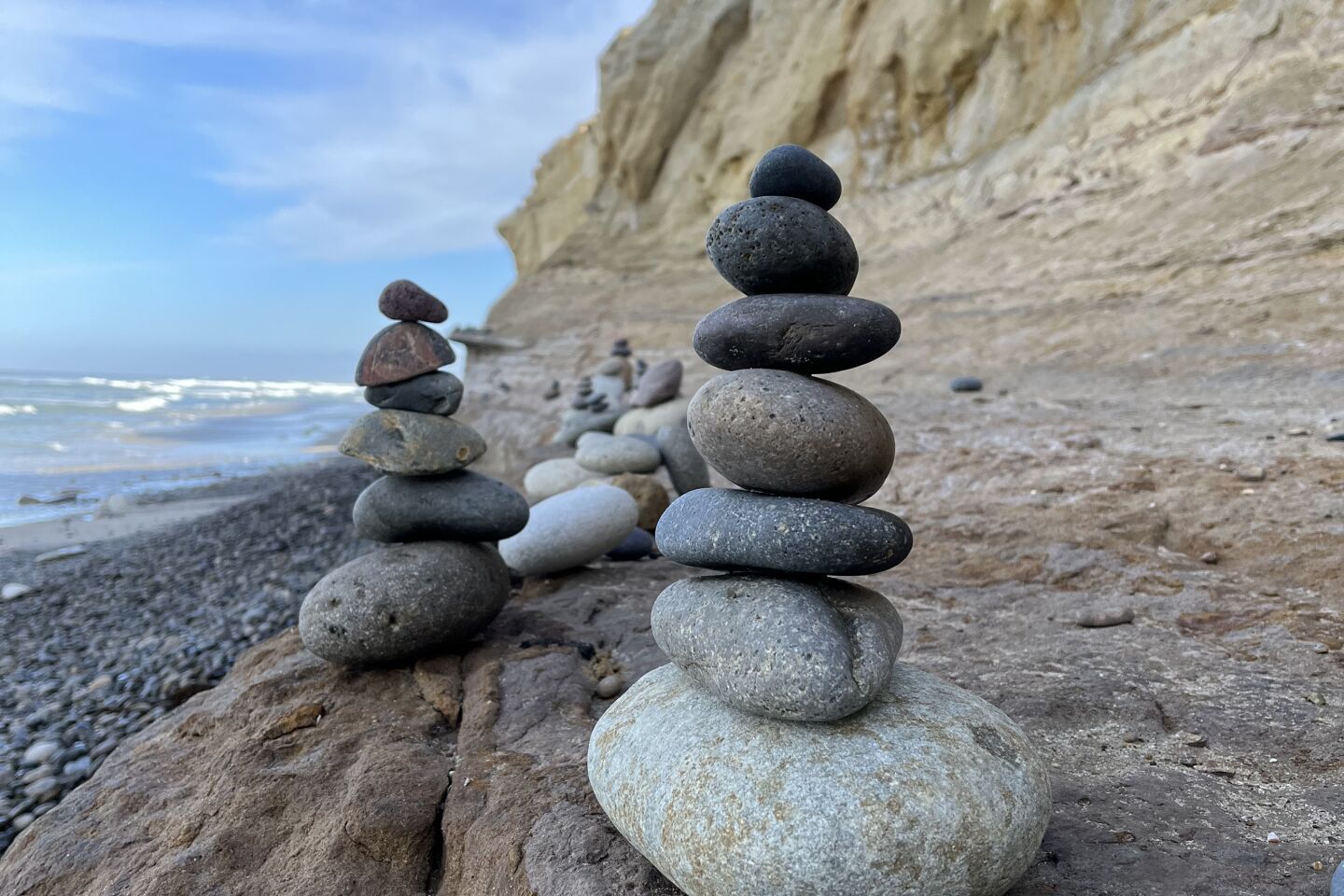 Double rock stacks balance each other out along the beach at the Torrey Pines State Natural Reserve.
(Durai Kalaiselvan)
Seal Rock and the Children's Pool sparkle on a bright blue day.
(Joan Plaehn)
A cloudy sunset at La Jolla Shores.
(Kim DeCew)
Who says sea lions can't surf?
(Penny Wilkes)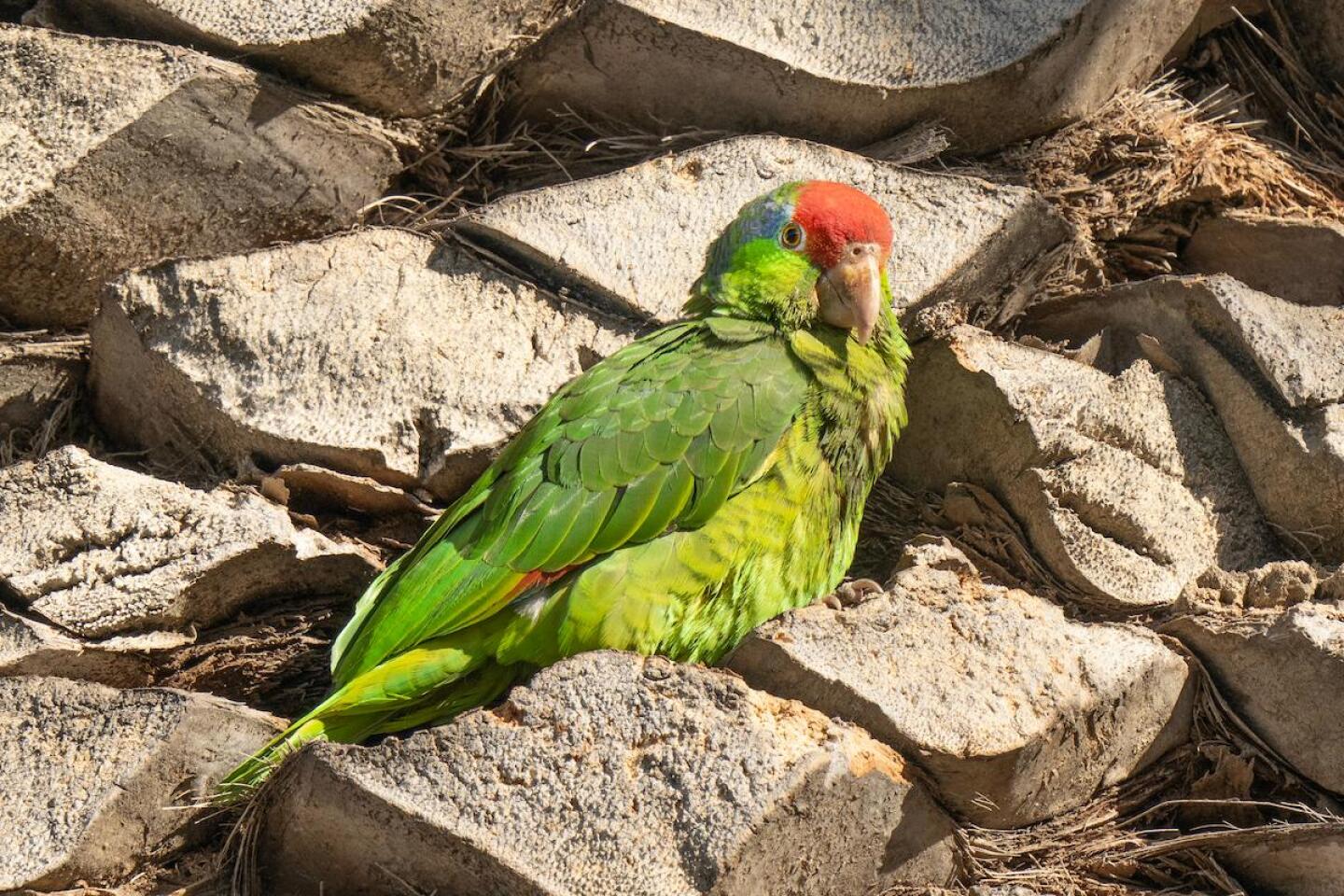 A parrot finds a place to rock out.
(Michael Wilkes)
A sunset surfer surveys the water's edge.
(Marilyn Macrate)
Another visitor to La Jolla stops to admire the sights.
(Mark Romano)
High surf lures onlookers at Windansea.
(Urs Baumann)
Long-leaved wattles are awash in color.
(Richard Wolf)
A rainbow is seen from the hills over La Jolla Shores on Feb. 24.
(Walter Olsen)
La Jolla's spectacular scenery and village atmosphere provide a lot of opportunities for great photos. Here are some that were taken recently.
Send your photos from around La Jolla to robert.vardon@lajollalight.com and they just might end up in the Light.
Include your name, where the photo was taken and a brief description of what's going on in the shot and what you were doing when you took it. ◆
Get the La Jolla Light weekly in your inbox
News, features and sports about La Jolla, every Thursday for free
You may occasionally receive promotional content from the La Jolla Light.