La Jolla's Floss Dental offers full service care to count on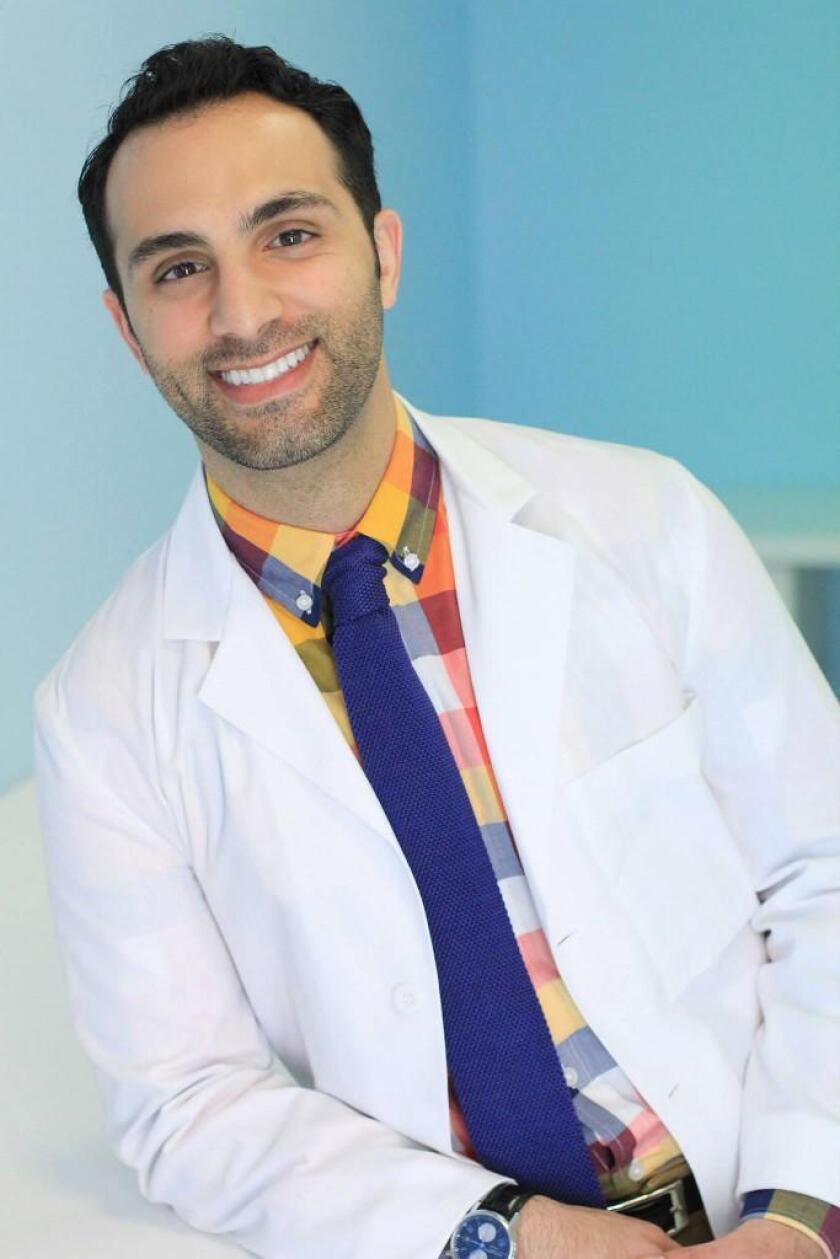 BUSINESS SPOTLIGHT:
When you're in the chair, it's personalized care at Floss Dental, where Dr. Kiyan Mehdizadeh emphasizes "We're not running a business. We're running a practice.
"It's a very one-on-one approach," Mehdizadeh added. "We see only one patient at a time. My undivided attention is with you."
It's what Mehdizadeh derides as "corporate-driven models of dentistry" that inspired his (and his staff of five's) individual approach to dental patient care at Floss Dental, which has been open on Executive Drive for four years. "Because of the way dental practices are run today, they're very corporate, and younger dentists are sent through this assembly line," Mehdizadeh explained. "So on the same end, the patients are treated as an assembly line. The quality of the dentistry is disappearing. The business models are driving quality out of the treatment."
In addition to personalizing the treatment of his patients, Mehdizadeh believes in helping them make informed decisions about their dental care. "When people come in, it's a very goal-oriented interaction where we are there to address all their concerns," he said. "I don't leave the room until the person doesn't have any other questions to ask.
"When everyone knows what's going on, the patient is more at ease, and there's less confusion. If you invest time with people from the beginning, then throughout the process it becomes a more pleasant experience for the patient."
With that in mind, Floss Dental eschews same-day care. Patients are not rushed into procedures. "I don't think myself and a stranger can get on the same page in 30 minutes and then start doing something permanent to them," Mehdizadeh said. "We give them a plan, they go home and think about it. Then we move forward."
Floss Dental is a full-service practice, offering cosmetic and restorative dentistry as well as general treatment. While only one patient is seen in the office at a time, "we run an incredibly efficient schedule," Mehdizadeh said, and appointments are not difficult to get. "If somebody wants to see me, we can do that within a week."
Mehdizadeh, who learned his craft at both Emory University in Atlanta and at Boston University, is committed to his continuing education as the field of dentistry evolves.
"We want to be current with the state of the art," he said. "We make a real goal-oriented decision every year to seek out the best places where we can be trained. We pursue them all over the world."
Two trips to Italy, among others, are on Mehdizadeh's 2017 schedule, but don't expect him to be away from his La Jolla practice for too long. His work with patients "makes me feel good about myself. You can really have an incredible impact on people."
• Floss Dental is at 4520 Executive Drive, Suite 340, in La Jolla. Office hours: 7:30 a.m. to 5 p.m. Monday-Friday, 9 a.m. to 1 p.m. Saturday. (858) 597-9844. https://floss.dental/
— Business Spotlight features commercial enterprises that support La Jolla Light.
---
Get the La Jolla Light weekly in your inbox
News, features and sports about La Jolla, every Thursday for free
You may occasionally receive promotional content from the La Jolla Light.