Parakeet Café leads 'real food' revolution in La Jolla and San Diego area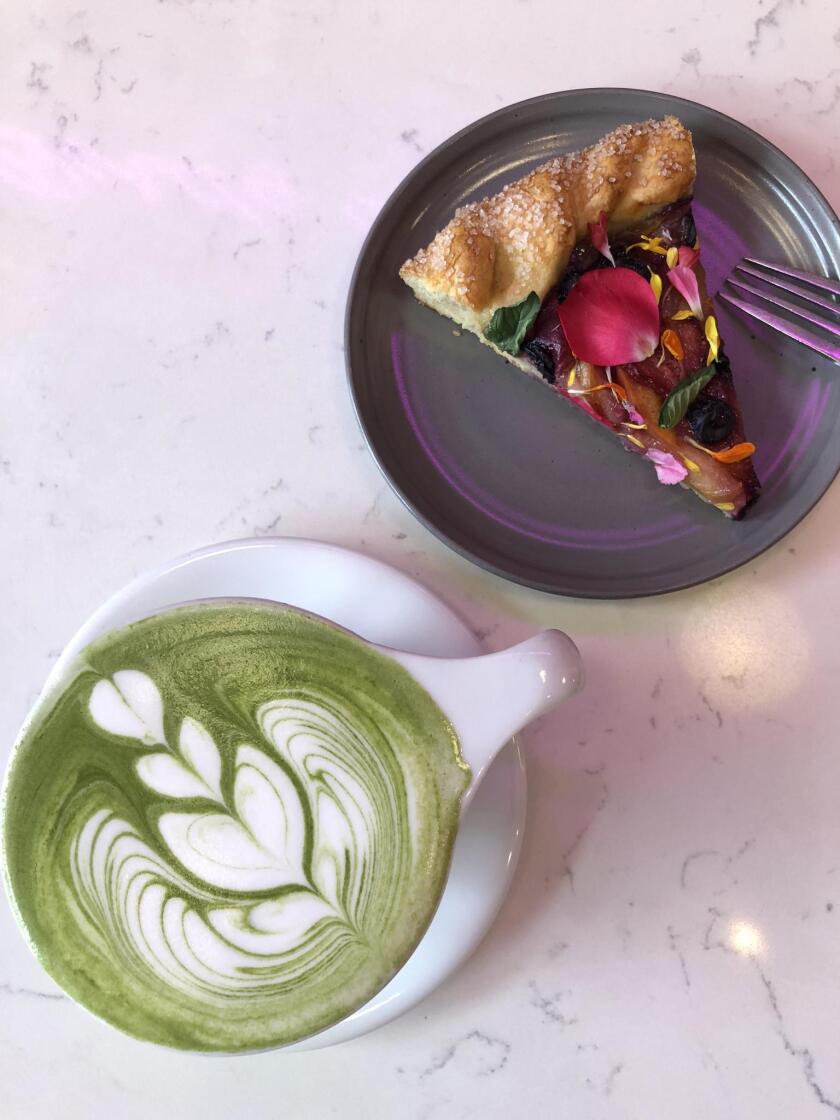 BUSINESS SPOTLIGHT:
Carol and Jonathan Goldwasser have started a revolution on Silverado Street in La Jolla . The revolution is led by something very powerful, in their opinion — high-quality food. Their Parakeet Café just celebrated one year in business and their customers are still flocking to the restaurant.
"People understand that what you eat pretty much determines your health," Carol said, "and it doesn't need to be boring food — like 'I'm sacrificing so much but I'm staying healthy.' Our inventions teach people that it doesn't need to be like that. If you eat real high-quality food — real not processed — then pretty much you have everything you need to be healthy. When you consume it, you feel energized, you feel happy."
And the couple stakes their reputation on it. The café now serves more than 200 customers a day, who don't find the small space or the lines out the door daunting. When the Goldwassers opened Parakeet Café, they had in mind something like a coffee house. But as business grew, it unexpectedly turned into a full-service restaurant based on what customers wanted.
The Goldwassers moved here from Mexico City six years ago to find a healthier environment for their children. They also own Juice Crafters down the street (along with three other locations) and now have plans to open two more Parakeet Cafés — one in Little Italy by year's end and one in Del Mar in February.
The menu will remain similar at both new places, offering all-natural, high-quality organic ingredients in every dish. Some of the favorites never leave the menu — like the Tortilla Soup, the Organic Greens Scramble, or the Tumeric Latte. But Carol and the chef seasonally change it up. New on the menu is their Mediterranean Toast with hummus, Persian cucumbers, heirloom tomatoes, Kalamata salad, oregano, parsley, mint and chili chickpeas. Carol recommends "The Perfect Salad," with simple but super-healthy ingredients like butter lettuce, string beans, English peas, cucumbers, tomatoes and a vegan cashew ranch dressing.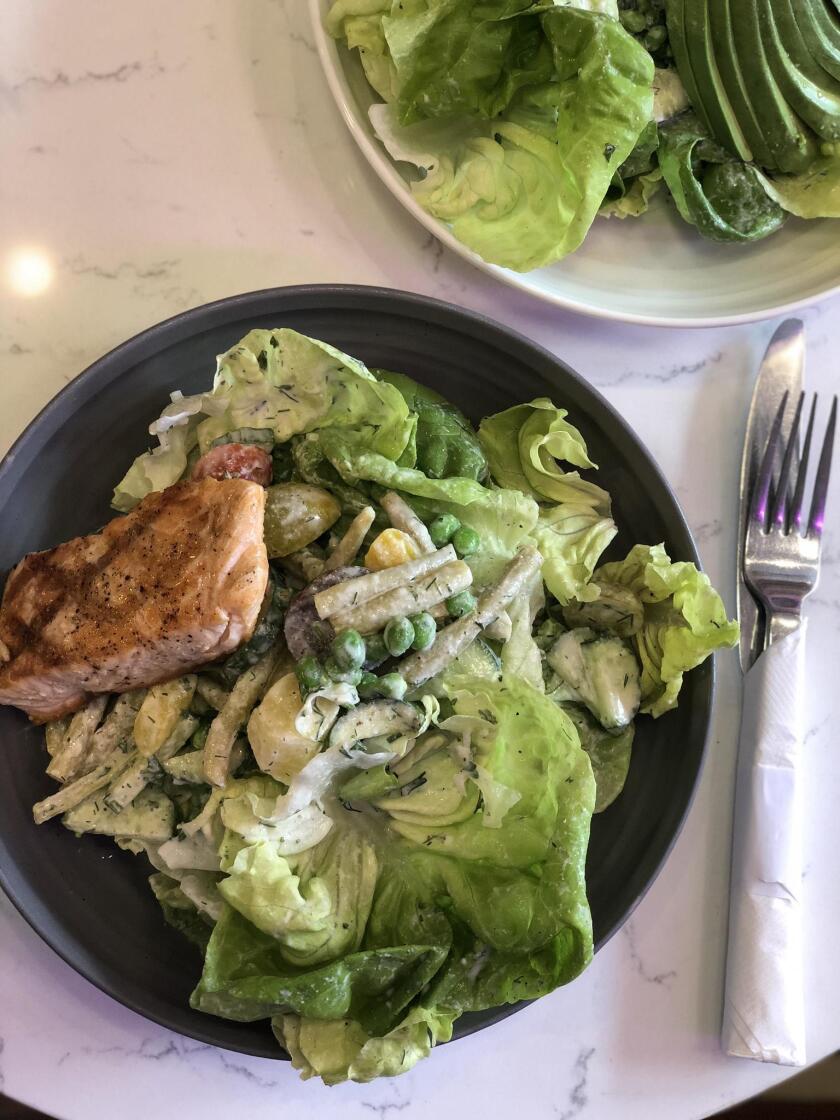 The latest drink additions are called "adaptogenic." As Carol explains: "These drinks contain super herbs or mushrooms that help your body fight stress — whether it's physical, emotional or mental," and she suggests the Magic Mushroom Matcha (with ashwagandha, a 10-mushroom blend, lavender honey and choice of milk or water, or the Immortality Latte with He shou wu, reishi, ginger, cardamom, honey vanilla and choice of milk.
She insists that what sets Parakeet Café apart from other restaurants in La Jolla is the fact that "we will never compromise the quality of our ingredients. We really believe in what we're offering and we're putting ourselves out there. We create unique, tasteful menu items and people like them, and they come back and they tell their friends."
• Parakeet Café, 927 Silverado St., La Jolla. (858) 412-5627. parakeetcafe.com
— Business Spotlight features commercial enterprises that support this publication.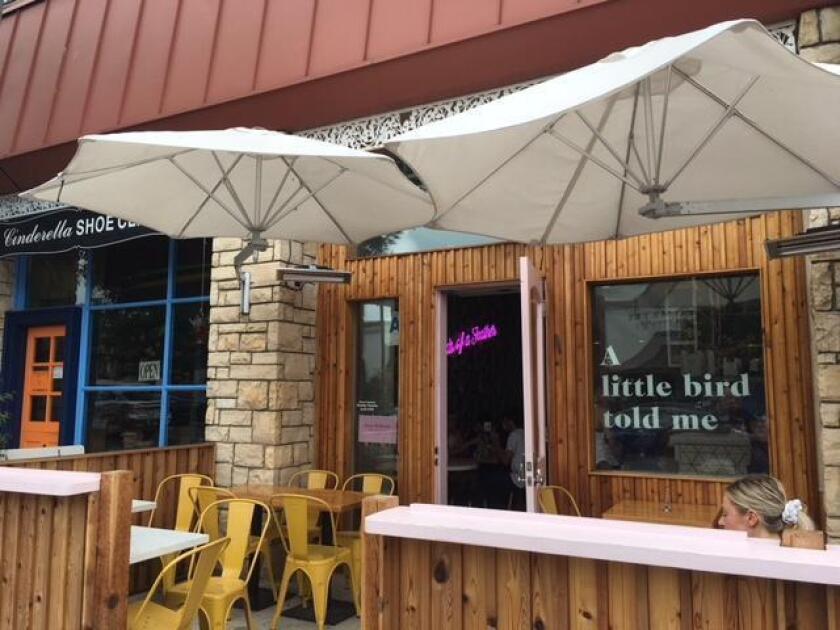 ---
Get the La Jolla Light weekly in your inbox
News, features and sports about La Jolla, every Thursday.
You may occasionally receive promotional content from the La Jolla Light.