La Jolla Veterinary Hospital: It's all about care and compassion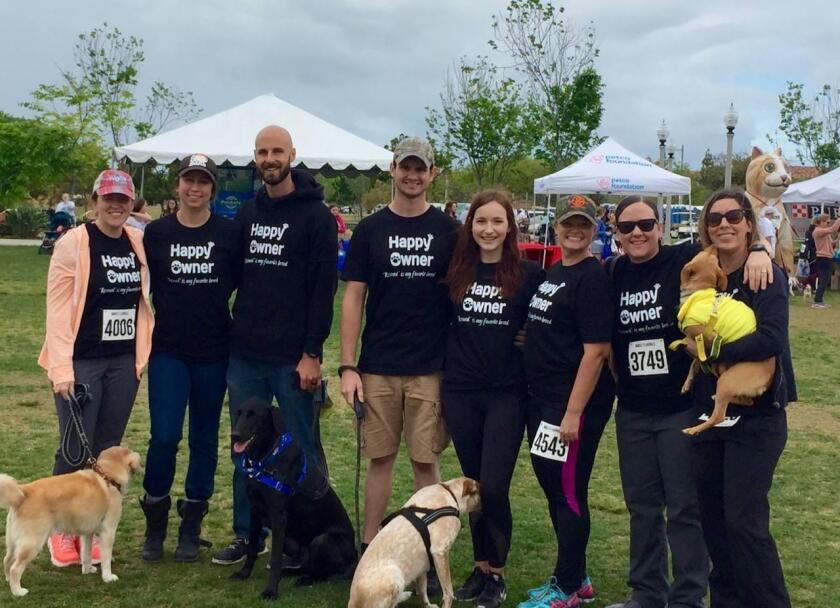 BUSINESS SPOTLIGHT:
Although she may not have realized it at the time, Stephanie Coolidge's background in the hospitality industry would one day help make a difference in another industry: veterinary care. While studying culinary arts at the Art Institute of California in San Diego 12 years ago, Coolidge was hired by La Jolla Veterinary Hospital, which she said recognized that "there was a need for some hospitality in the veterinary industry."
Today Coolidge is hospital director at La Jolla Veterinary, and the mission continues: to build the personal relationship between hospital staff and pet owners. "We consider ourselves in the hospitality industry just as much as we consider ourselves in the pet industry," Coolidge said. "We sometimes make the mistake of forgetting that pets don't walk themselves through the door. You've got to be a people person. You've got to know how to make people feel good.
"I think we're in the people business a lot more than most think."
Along with nurturing the relationship between veterinary hospital staff and pet owners, there's ongoing sensitivity to office morale. La Jolla Veterinary has a workforce of 25. "There's something called compassion fatigue that everyone in the veterinary industry knows about," said Coolidge. "This is an occupation of the heart. There's not always a happy ending. That affects people more than you realize. We care so desperately and we get down just like anybody else. There are two sides of a veterinarian — there's the medical side and there's the giant heart, the human part."
One way to reward and bring employees together is by involving them in philanthropic events, such as La Jolla Veterinary Hospital's fourth annual Paws & Pints La Jolla fundraiser, coming up Thursday, May 18, 2017 at The LOT on Fay Avenue. "The human spirit is affected tremendously by philanthropy in general," explained Coolidge. "The first year we did this for our employees, they were full of joy. There was a residual effect from that for about six months."
With Paws & Pints, "we have this wonderful positive experience that we all get to do together. It's like fuel. We get filled up once a year."
When Coolidge looks for hospital employees, she measures what she calls their HQ. "It's like IQ, except it's for hospitality," she said. "This means a compassionate, truly empathetic person, not just for the animals but for human beings. A lot of time you're spending more time with a client, holding their hand, than you are holding the pet's hand (or paw)."
Coolidge believes she can gauge the HQ right away, too. "Within 15 seconds, with a handshake and a smile, I know whether this person's got a chance (to work at La Jolla Veterinary Hospital)."
La Jolla Veterinary Hospital is at 7520 Fay Ave., La Jolla. Hours are 7:30 a.m. to 6 p.m., Monday-Friday; 8 a.m. to 5 p.m., Saturday; 9 a.m. to 4 p.m., Sunday. (858) 454-6155. lajollavet.vetstreet.com
— Business Spotlight features commercial enterprises that support La Jolla Light.
---
Get the La Jolla Light weekly in your inbox
News, features and sports about La Jolla, every Thursday for free
You may occasionally receive promotional content from the La Jolla Light.