Lawsuits accuse COVID vaccine makers of stealing technology developed by researchers in La Jolla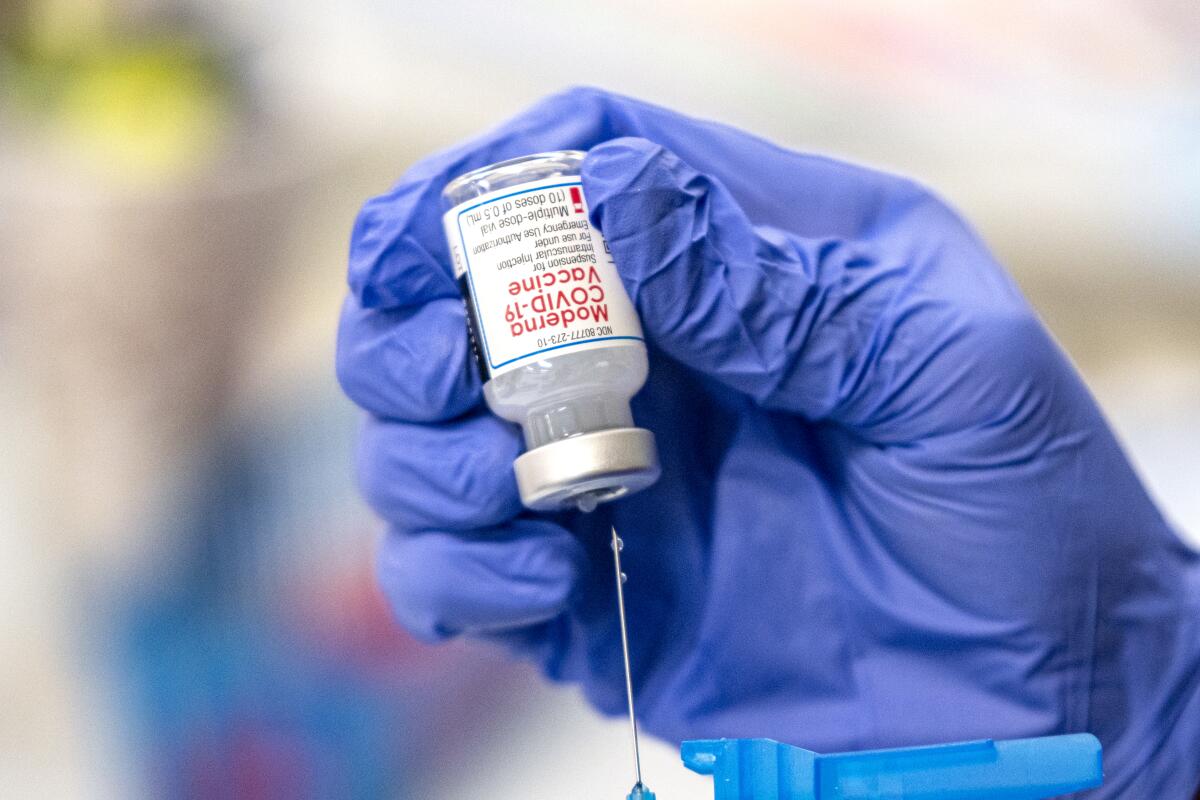 Two suits against Moderna, Pfizer and its partner BioNTech allege patent infringement related to the mRNA technology used in the vaccines.
Moderna, Pfizer and BioNTech were named in lawsuits June 6 that accuse them of stealing a patented method developed by researchers from Scripps Research in La Jolla that made the COVID-19 vaccines possible.
The two separate patent-infringement lawsuits — one against Moderna for its Spikevax vaccine and one against Pfizer and its partner BioNTech for the Comirnaty vaccine — were filed in federal court in San Diego by Promosome. The firm, which has offices in San Diego and New York City, develops and commercializes discoveries from late Nobel Prize laureate Gerald Edelman and Vincent Mauro, both of whom conducted research at Scripps.
Get the La Jolla Light weekly in your inbox
News, features and sports about La Jolla, every Thursday for free
You may occasionally receive promotional content from the La Jolla Light.
Moderna, Pfizer and BioNTech could not immediately be reached for comment about the lawsuits.
The patent at the center of the complaints is a novel method for modifying messenger RNA, or mRNA, which delivers instructions to a cell for protein production. The modification from researchers ultimately made mRNA vaccines safer and significantly more effective by helping the immune system produce sufficient proteins to fight the virus with small doses of mRNA. The technique was developed by Scripps scientists Edelman, Mauro, Stephen Chappell and Wei Zhou in 2009, the lawsuit states.
The suit against Moderna contends that in 2013, under a confidential disclosure agreement, the patented method was shared with the biopharmaceutical company's highest leadership, including Chief Executive Stephane Bancel and President Stephen Hoge. However, Moderna did not license the technology.
The lawsuit against Pfizer and BioNTech alleges that in 2015, Promosome shared the technology with BioNTech scientist Katalin Karikó, but neither company licensed the technology.
In each complaint, Promosome seeks "to receive its rightful share of the tens of billions in revenues" each company "already has earned and countless billions it will earn by willfully infringing the ... patent."
Moderna netted $18.4 billion in sales of its COVID-19 vaccine last year, according to SEC filings. Pfizer and BioNTech brought in $37.8 billion from sales of their vaccine last year.
"Our client's cutting-edge technology has helped spare hundreds of millions of people from the harmful effects of COVID-19," said Bill Carmody, lead lawyer on the matter and a partner at the firm Susman Godfrey. "Unfortunately, these big pharma companies have failed to give Promosome what it deserves."
Patent-infringement lawsuits are not uncommon in the realm of biotechnology and pharmaceuticals.
Multiple lawsuits previously have been filed related to the COVID vaccines and the technology that made them possible.
For example, in February, Moderna paid the federal government $400 million for a chemical technique it employed in its vaccine. In August, Moderna sued Pfizer and BioNTech alleging patent infringement related to the mRNA technology used in their vaccine. ◆