Who's hungry? La Jolla welcomes new restaurants — and more
La Jolla Business Roundup
The bounty of spring is bringing a harvest of new restaurants and other businesses to La Jolla, with many recent and planned openings. Here's a look:
Restaurants
Chin's Szechwan
Chin's Szechwan plans a mid-June opening at 623 Pearl St., replacing longtime La Jolla restaurant China Chef.
Initially, the new establishment will offer only take-out and delivery service while the interior space is being renovated. Dine-in is expected to be available in July.
"We are more of an Americanized Chinese food restaurant with some Szechwan authentic dishes such as mapo tofu (tofu in spicy sauce with ground meat)," said owner Howard Tsai.
Tsai said staff hand-peels every piece of broccoli so it is tender when cooked, freshly batters all meats daily, and can customize dishes based on guests' specifications.
"We wanted to open in La Jolla because we have received many requests to open there, besides it being one of the most beautiful beach cities with a lot of tourism," Tsai said.
Chin's La Jolla joins other locations in Del Mar, Carlsbad, Oceanside, Vista, Encinitas and Rancho Bernardo.
Learn more at govisitchins.com.
Queenstown Village
Queenstown Village is taking reservations ahead of the yet-to-be-announced formal opening of its New Zealand-inspired restaurant at 1044 Wall St. in the former home of Karl Strauss Brewing Co.
Last year, owner PJ Lamont told the La Jolla Light that the cuisine will be similar to Queenstown Public House in San Diego's Little Italy but "updated." Lamont is joined at the La Jolla spot by co-owner Matt Baker.
"The La Jolla location is going to center on the same style, so you generally know what you are going to get, but it is not going to be the same," Lamont said. "We've grown it over the past 15 years and brought in other influences from what excites us and added it to the menu."
Learn more at q-town.com.
True Food Kitchen
In April, True Food Kitchen announced a menu revamp and the debut of its spring menu at all 43 locations, including the one at 4303 La Jolla Village Drive.
True Food Kitchen was founded by Dr. Andrew Weil with a mission to provide cuisine focused on using seasonal, sustainably produced ingredients to create inventive flavor combinations for comfort foods such as pizza and burgers.
Learn more about the spring menu at truefoodkitchen.com.
Sweetgreen
Sweetgreen, which offers customizable salads and bowls, opened its second San Diego restaurant on May 23 at the Westfield UTC shopping center at 4575 La Jolla Village Drive.
"We're always listening to our brand fans, and after receiving a lot of interest from the community, we're excited to open up shop" in the La Jolla area, according to a statement from Sweetgreen. "With each restaurant, our goal is to provide healthy and convenient food options to the communities we are serving. We hope that residents and visitors of La Jolla feel that connection every time they walk through our doors."
The new 2,293-square-foot location accommodates 32 diners inside and 10 outside. Hours are 10:30 a.m. to 10 p.m. daily.
Learn more at sweetgreen.com.
Other openings
Soulution Pilates
Soulution Pilates, an independent boutique fitness studio at The Shops at La Jolla Village, recently unveiled a larger renovated space that doubles its footprint, with improved lighting and ventilation and a new look.
"I am thrilled to offer clients more studio space and a beautiful new setting for their Soulution Pilates workouts," said founder Lucy Garcia, a Pilates instructor for 25 years. "This expansion not only benefits our current clients but also allows us more room to accommodate new clients and continue to grow our business in La Jolla."
Soulution Pilates, which Garcia established in 2016, specializes in therapeutic and post-rehabilitation Pilates, as well as athletic performance-based instruction.
Soulution Pilates is at 8813 Villa La Jolla Drive. Learn more at soulutionpilates.com.
La Jolla Concierge MD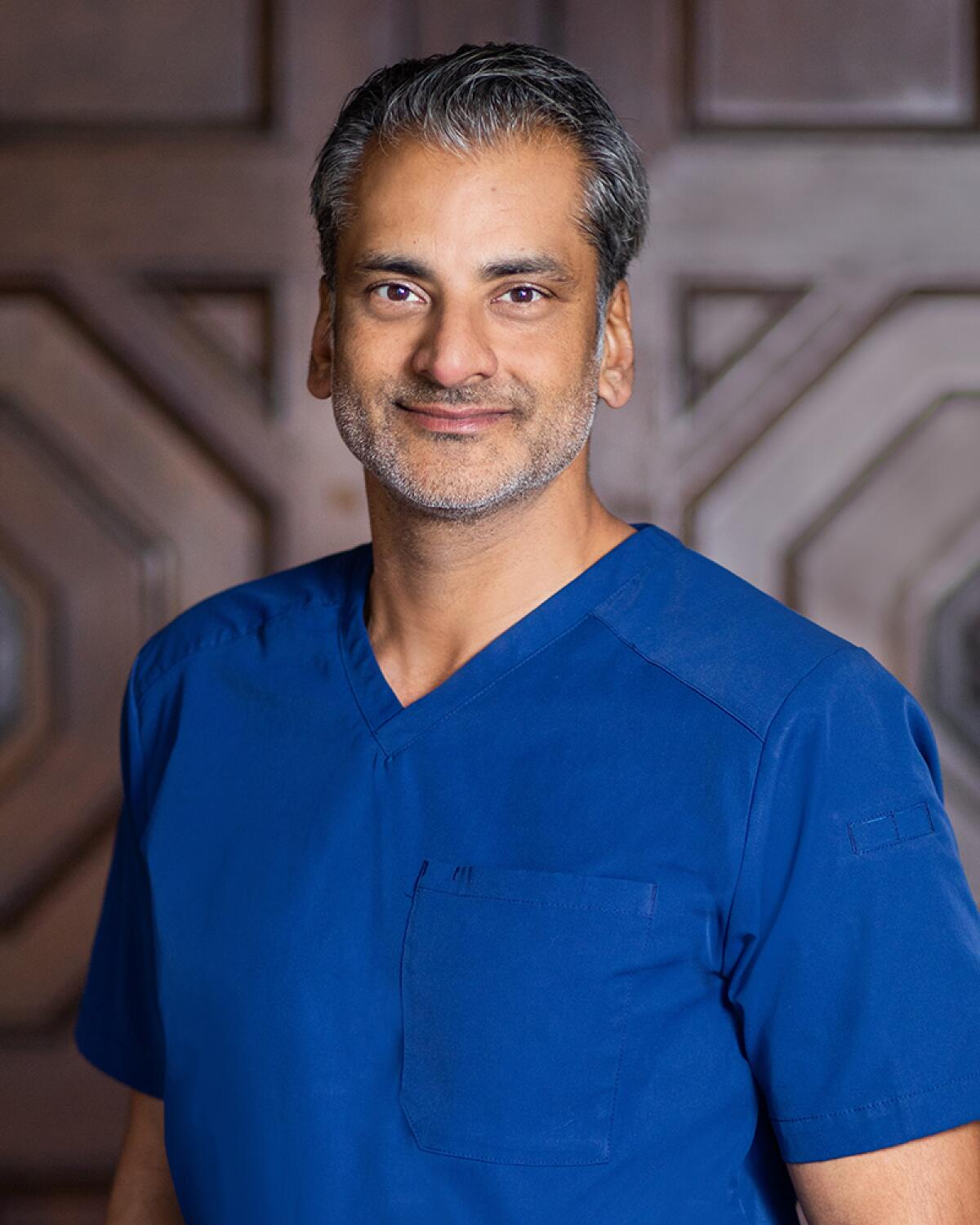 La Jolla Concierge MD, started by emergency room physician Karrar Ali, launched recently to provide around-the-clock access to a physician for a consultation in the home before making the expensive and time-consuming trip to urgent care.
For example, Ali said, "if someone has a persistent cough, they can go to the ER or urgent care and wait for hours and pay the co-pay just to learn they need an antibiotic, or they can call us. I know how to deal with urgent issues on a virtual visit. … I've received calls because someone has a rash or has taken a bad fall, which could be nothing, but it might be something. I can give direction as to whether or where to go."
He added that he can make house calls to repair lacerations, administer IVs and other services that might otherwise be handled at urgent care.
La Jolla Concierge MD is a membership organization that includes 24/7 access to Ali and specialists in his network. The monthly cost is $249 for an individual or $499 for a family of any size.
Learn more at lajollaconciergemd.com.
This ship has sailed
Nautical History Gallery & Museum
The tiny Nautical History Gallery & Museum has moved from a "20-by-18-foot overflow storage room with a window" on Pearl Street to Liberty Station in Point Loma.
Owner and La Jolla resident Joe Frangiosa Jr. recently opened the 800-square-foot Nautical History Gallery & Museum at 2640 Historic Decatur Road, Building 200, Suite 108. The exhibits depict the nearly 250-year history of the Navy and its ships through handmade models, tracing nautical evolution from the Revolutionary War through the Civil War to World Wars I and II.
Frangiosa is a master model builder who crafted all the displays, mostly from wood and everyday materials he bought at antique and home-goods stores.
Learn more at nhgallery.org. ◆