In Neil Simon's classic comedy "The Sunshine Boys," a long-retired vaudeville duo agree to set aside their decades-long animosity to re-team for one last performance. But some old habits die hard. The 1972 comedy gets a funny and spirited workout at North Coast Repertory Theatre in Solana Beach, which is the ideal venue for the play. It presents Simon's works more than any other local professional theater and its longtime artistic director, David Ellenstein, has long provided senior actors — like Simon's 70-something vaudevillians — the chance to show audiences that they've still got it.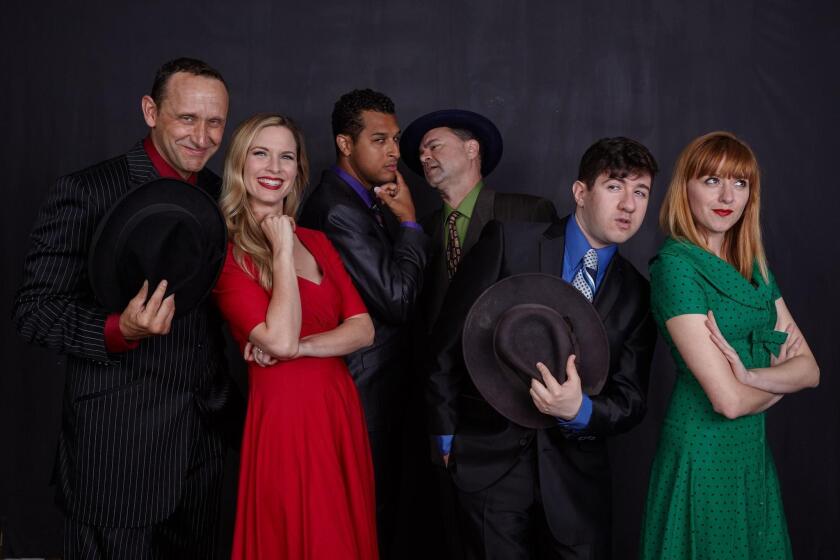 THEATER PREVIEW: For anyone who knows and loves musical theater, "Guys and Dolls" is one of the all-time best.
Scott Paulson is a classically trained oboist best known as bandleader of the Teeny- Tiny Pit Orchestra, a collection of quirky toy instruments that he likes to invite audiences to pick up and play.

THEATER PREVIEW: "A Walk in the Woods," coming to North Coast Repertory Theatre in Solana Beach, May 29-June 23, 2019 has nothing to do with nature ... except human nature.

THEATER REVIEW: If you're feeling protective of the British royal family, prepare to clutch your pearls.