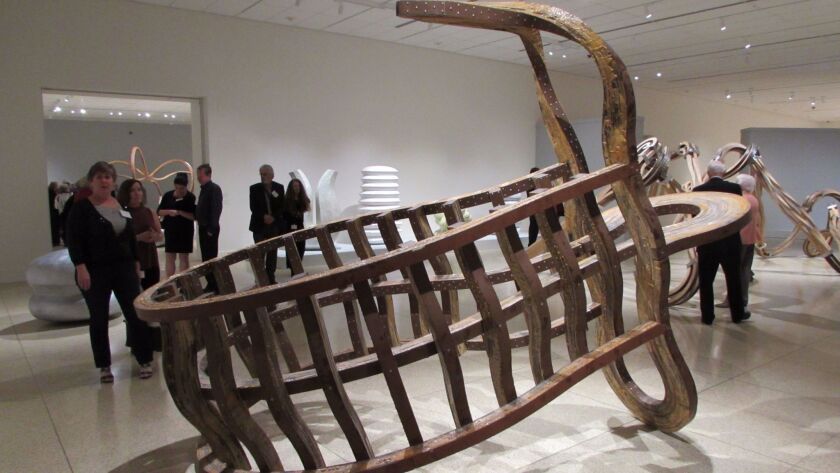 "Richard Deacon: What You See Is What You Get," opened with a gala reception March 23 at The San Diego Museum of Art in Balboa Park. The noted British contemporary sculptor (he prefers fabricator) was in attendance to discuss some of his 40 featured works, which will remain on display through July 25.
Deacon uses everyday materials such as laminated wood, linoleum and limestone, which he molds into abstract forms that challenge viewers' expectations of the limitations of materials. In a brief interview with La Jolla Light, the 67-year-old artist said his inspiration for each remarkable piece comes from "the places I visit, the things I find, things I read about ... I never know what will strike."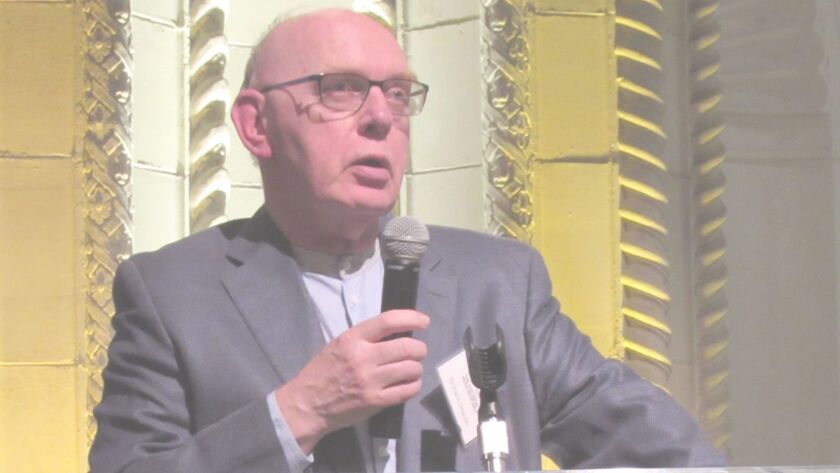 He added that the size of each work dictates the time he spends on it, finishing some pieces in a week, others in six months.
An online search of his bio reveals Deacon was born in Bangor, Wales and educated at Plymouth College. He then studied at the Somerset College of Art, Taunton, at London's Saint Martin's School of Art and at the Royal College of Art. He left the Royal College in 1977 to study part-time at the Chelsea School of Art. Deacon's first one-person show came in 1978 in Brixton.
His work includes small-scale pieces suitable for showing in art galleries, as well as much larger pieces shown in sculpture gardens and objects made for specific events, such as dance performances. In 1987, Deacon won the Turner Prize (nominated for his touring show "For Those Who Have Eyes") having previously been nominated in 1984.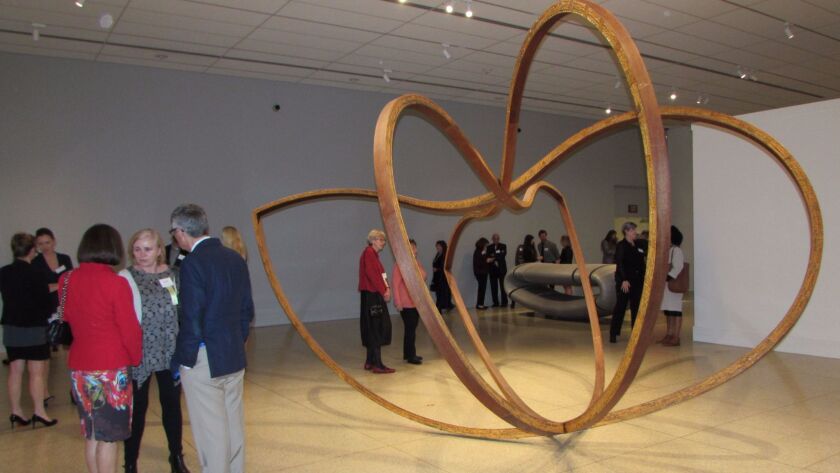 For his contributions to the art world, Deacon was made a Commander of the Order of the British Empire (CBE) in 1999. In 2007, he represented Wales at the Venice Biennale. The Tate Museum in London held a retrospective show of his work in 2014.
His exhibit at SDMA has garnered praise from guests and museum "guards" alike.
"This is a fun one to watch over," one docent said. "It's like a playhouse for adults with everyone wanting to walk through the pieces and touch them. The kids want to run through all the openings!"
IF YOU GO: "Richard Deacon: What You See Is What You Get," is on exhibit until July 25 at The San Diego Museum of Art, 1450 El Prado in Baboa Park, San Diego. Hours: 10 a.m. to 5 p.m. Monday, Tuesday, Thursday and Saturday; 10 a.m. to 8 p.m. Friday; noon to 5 p.m. Sunday. Closed Wednesday. Admission: $8-$15. (619) 232-7931. sdmart.org
---