'Wonderspaces' is wonderful: Immersive art experience comes to San Diego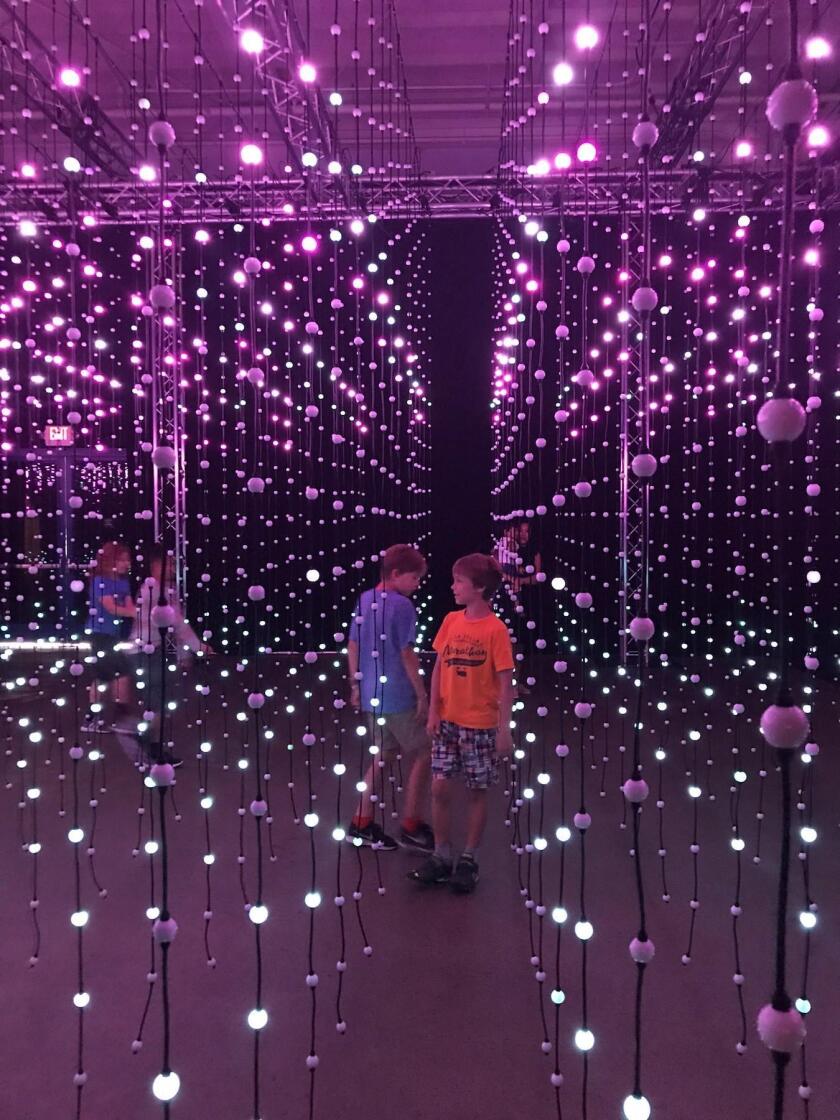 Wonderspaces, a grand display of interactive art installations that first popped up in a circus-sized tent in Mission Valley last summer and attracted over 60,000 visitors during its two-month stay, is back again.
This year's exhibition, called "With Creative License,'' is at the B Street Pier downtown San Diego, and features 15 new large-scale artworks in a 20,000-square- foot, family-friendly setting. The show opened June 8 and runs through Aug 26, 2018 with timed entries from 10 a.m. to 8:30 p.m. daily, and it's certainly a fun way to spend a couple of hours.
Where else can you walk down a corridor of mirrors and see your reflection 100 different ways, or fondle hanging plants and hear them sing in response to your touch, or sit down at a dinner table and start sharing your host couple's experiences of being abducted by aliens, thanks to virtual reality coupled (for a change) with some spellbinding storytelling? You're not just a spectator at Wonderspaces; you're a participant.
You can't miss "Into the Breath" — it's the first thing you'll see when you enter, a huge golden balloon made of plastic bags that's not only cool-looking from the outside but even better when you're inside, looking out. You can play with gravity-defying black balls in "Levitate," admire the procession of striking black-and-white images in "Volumen," and then wind your way through suspended strings of multicolored lights in the enchanting "Submergence," as colors change and the music builds during its 12-minute loop.
Wonderspaces is the brainchild of Jason Shin and Patrick Charles, two former marines who decided to bring art to people who don't normally frequent galleries or museums. The original idea was to tour last year's show across the country, but permit problems got in the way. This year, it looks like Scottsdale could be the next stop after San Diego, and then maybe Austin and Miami.
"We're based in Los Angeles, but San Diego will always be our launchpad," said Wonderspaces' Creative Director Kendall Warson. "We love it here." She said she met Shin in New York three years ago, when she was working in fashion and he was talking about bringing people together for extraordinary experiences created by artists from around the world. This January, she came onboard, found artists whose work she liked on the Internet, and began putting together the current exhibition.
"We try to show pieces that have been shown before but don't get enough time in the sun," she said. "It's a lot of work, but it's the opposite of boring. I'm overwhelmed by the response we've had, and we're already starting on the next show."
Kids'-eye view of Wonderspaces
La Jolla Elementary School teacher Mike Naylor — recently honored as one of La Jolla's Teachers of the Year — brought 42 students to Wonderspaces soon after it opened.
"I took my class last year, and they were so excited about it, that we decided to go back this year, with third- and fourth- graders," he said. "It's so interactive, there are so many tactile experiences, they engage all your senses. It's a fine way to inspire the kids."
One of the students, Aviv Ataba proclaimed: "Wonderspaces is a mix of creepy, fascinating, imaginative and entertaining artwork. I loved it so much!"
• IF YOU GO: Wonderspaces: With Creative License is at B Street Pier, 1140 N. Harbor Drive, downtown San Diego. See it 10 a.m. to 10 p.m. Last entry 8:30 p.m. through Aug. 26. Tickets: $14-$24 at wonderspaces.com (Buy timed-entry tickets in advance. Weekends especially often sell out.)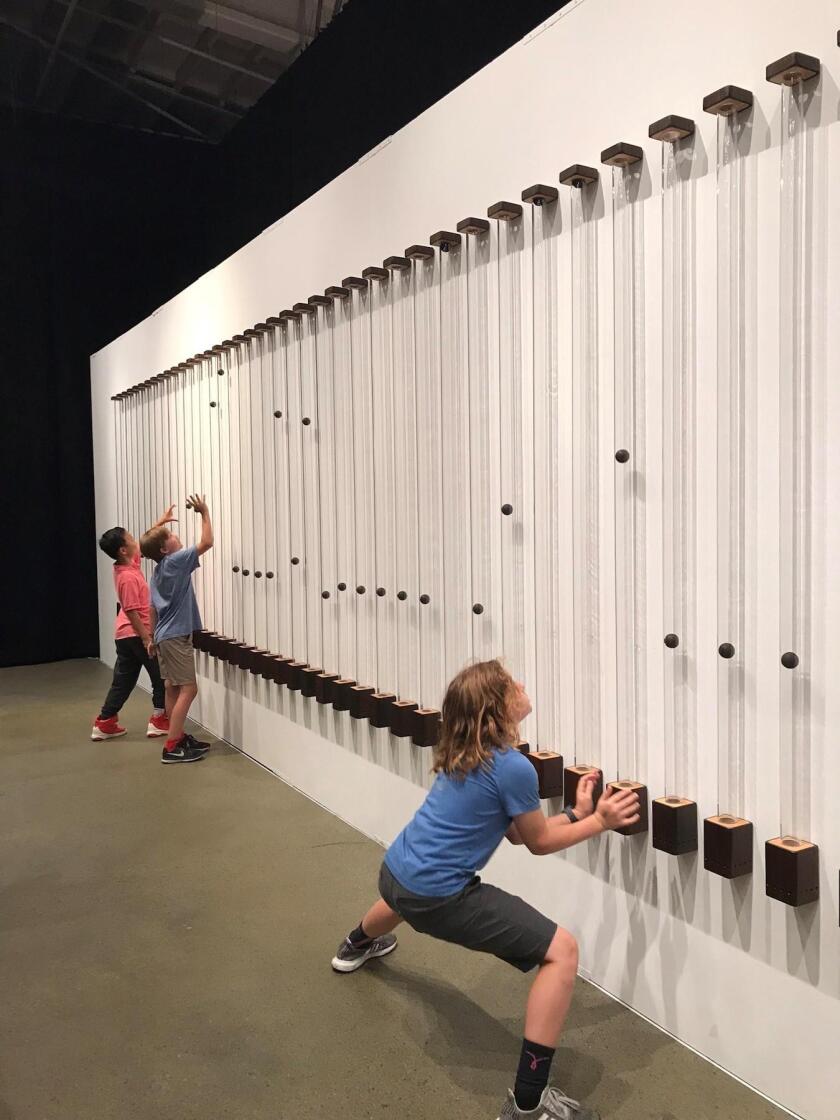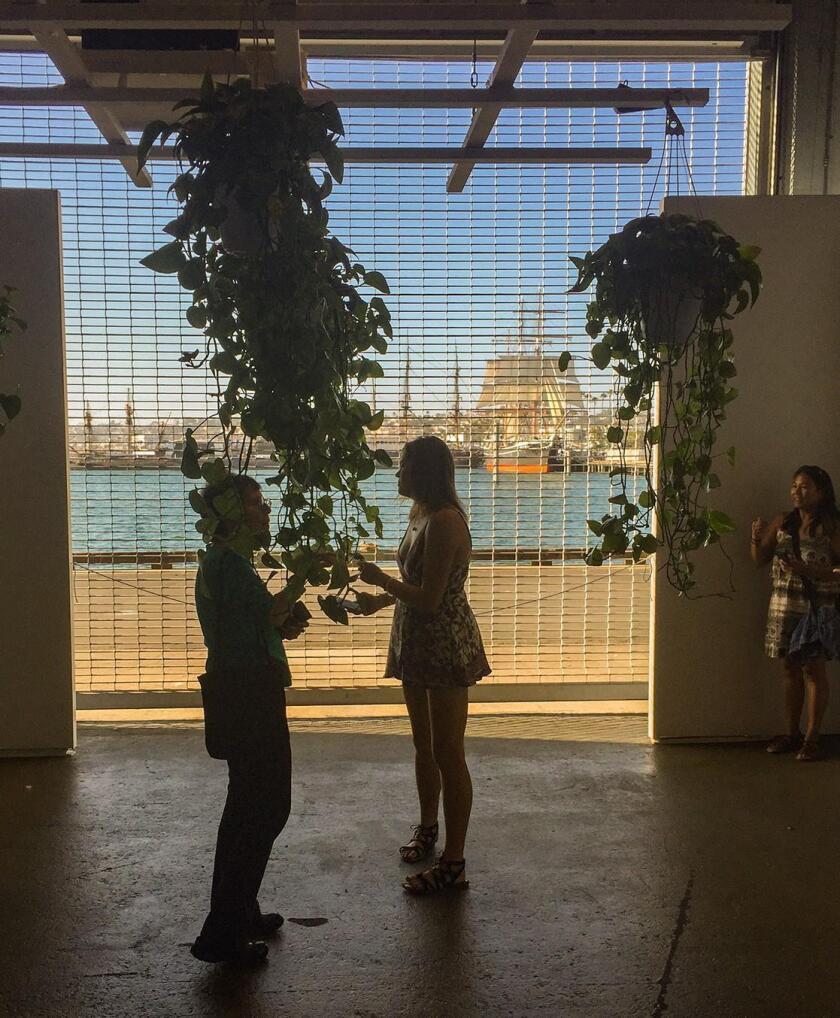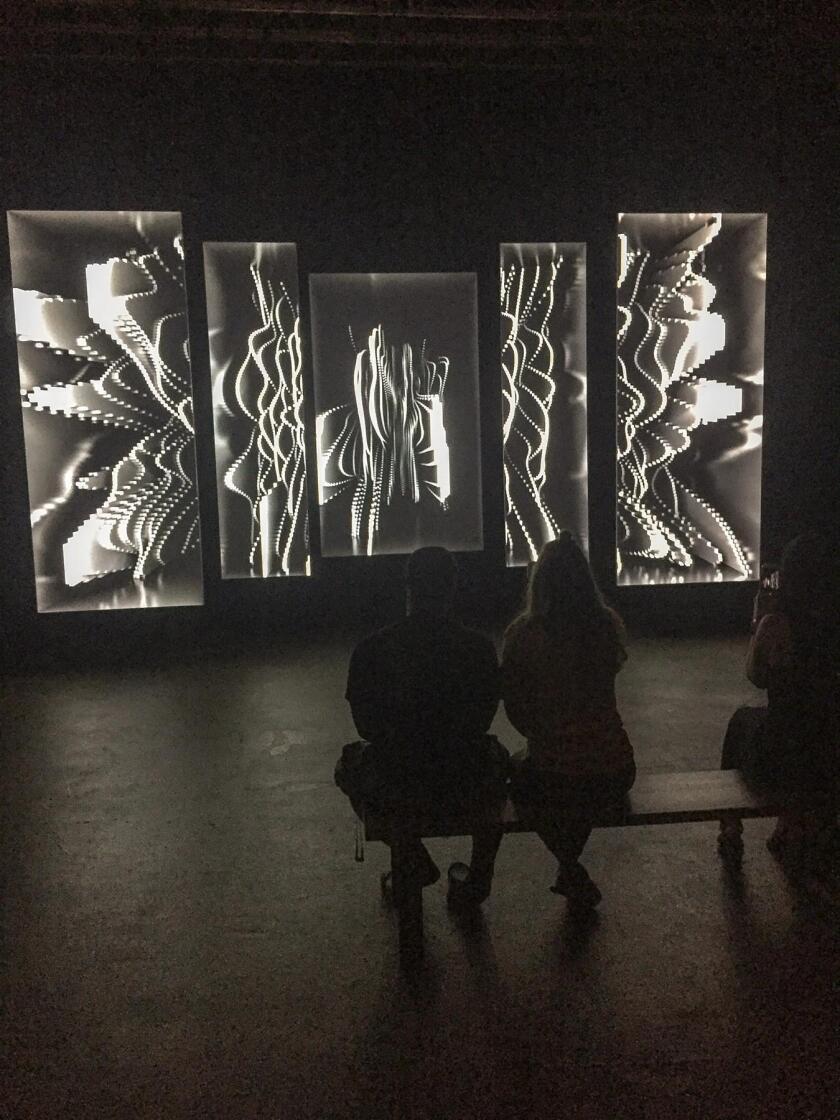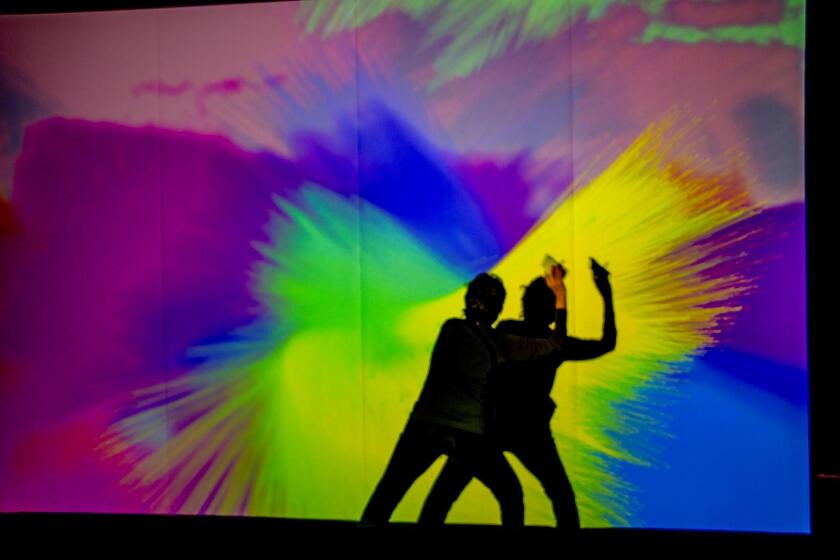 ---
Get the La Jolla Light weekly in your inbox
News, features and sports about La Jolla, every Thursday.
You may occasionally receive promotional content from the La Jolla Light.