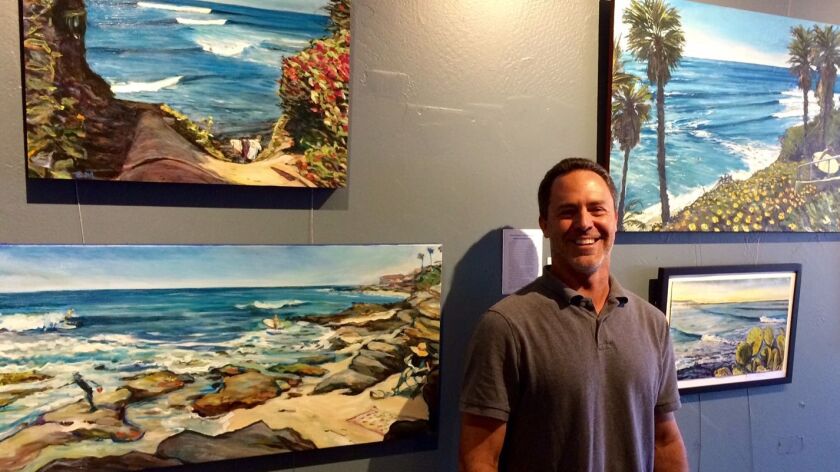 Bird Rock Coffee Roasters Art & Music Collective is showcasing new works from returning Bird Rock artists Chris Lever and Chris Mc Grath, as well as engaging works from two new artists — Jon Savage, with his pop art style, and Luis Ortega, with his spectacular waterscapes in his new "Aquatic" series. The show will be up through Aug. 25 at 5627 La Jolla Boulevard. Stop by and take a look.
Savage integrates a positive vibe into his work as highlighted in his artist statement: "My artwork takes a critical view of blending pop art and San Diego; I deconstruct San Diego neighborhoods that are both part of my childhood and adult culture. By incorporating a positive vibe, my work reproduces familiar landmarks by arranging them into digital art.
"Often times these themes are combined into installations that feature stripes as abstract bases on sunrises/sunsets with different color temperatures. The color scheme of a sunrise/sunset establishes a good morning or good night, suggests the notion of good vibe, and formally unifies the disparate objects in each installation. The artworks provide clues to interpret the content."
His website reveals that since "his deaf childhood, Jon has remained passionately devoted to educating deaf people about the linguistic, social, political and cultural issues of the deaf community by traveling across the states and countries." Savage is known for his commission portraits that incorporate his one-of-a-kind style and flair. — jonsavagegallery.com
Ortega is a landscape and aquatic photographer. He studied photo communications at St. Edward's University and you can find him at WindanSea Beach in La Jolla.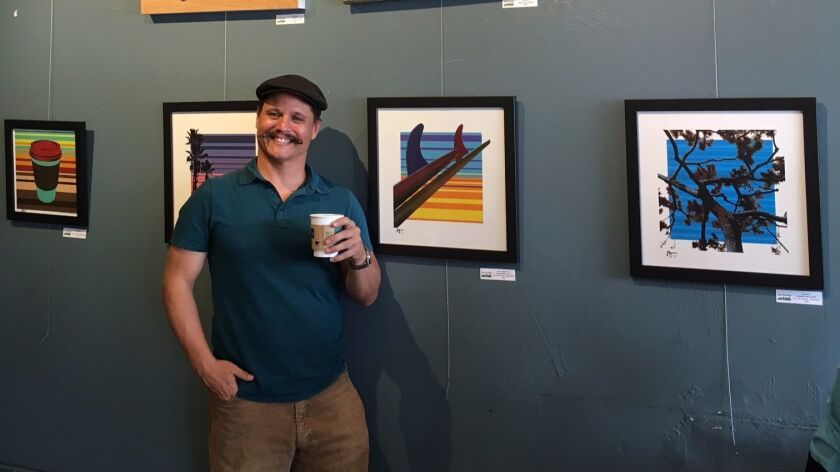 In his artist statement he explains: " 'Aquatic' is a celebration of the spectacular scenes and colors we have on our local beaches. In most of this collection, the surfers are often complimentary additions to the spectacular waterscapes that unfold before my eyes. The sheer power and volatility of the ocean makes capturing these images particularly challenging. Nothing stays the same from one second to the next; light and color working in tandem to produce completely different results with each wave that passes by." — luisortega.photo
---