Two local artists have spring shows at Bird Rock Coffee Roasters cafe 'galleries'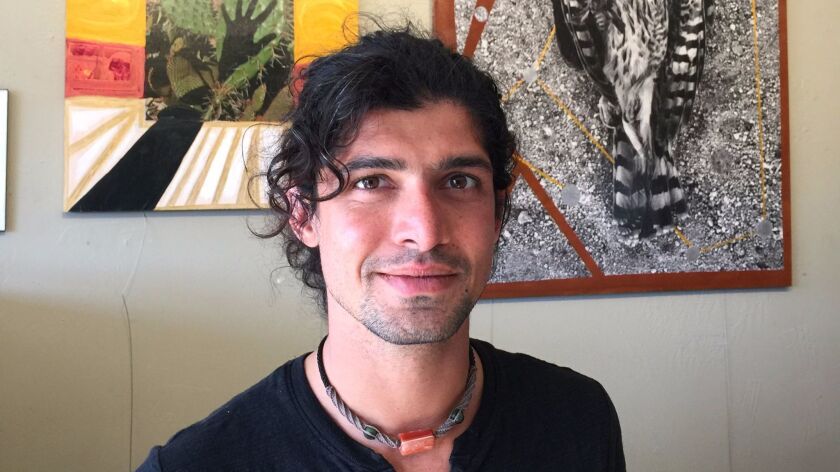 The passion-driven works of Qasim Anwar and Jason Workman are on view throughout the month of April at Bird Rock Coffee Roasters, 5627 La Jolla Blvd.
Anwar is a self-taught street artist who spent six years in South Korea, working with other artists to beautify the urban landscape of Seoul.
Of his work in Bird Rock, he writes: "Each piece is a moment in time that I recorded in California during the summer and fall of 2106. The pieces are created in a way that the viewer falls into them, as if they are looking through my mind's eye at my innermost self. They are meant to be stared at, to be dissected, and to be fallen into." Learn more about Qasim's work at inananimal.com
Workman said he is passionate about painting, music, photography and filmmaking. At college, he studied art history and later, filmmaking at the Seattle Film Institute, where he was writer/director on several shorts. During the 14 years he lived in the Pacific Northwest, he held art shows around town, recorded music and played solo acoustic sets.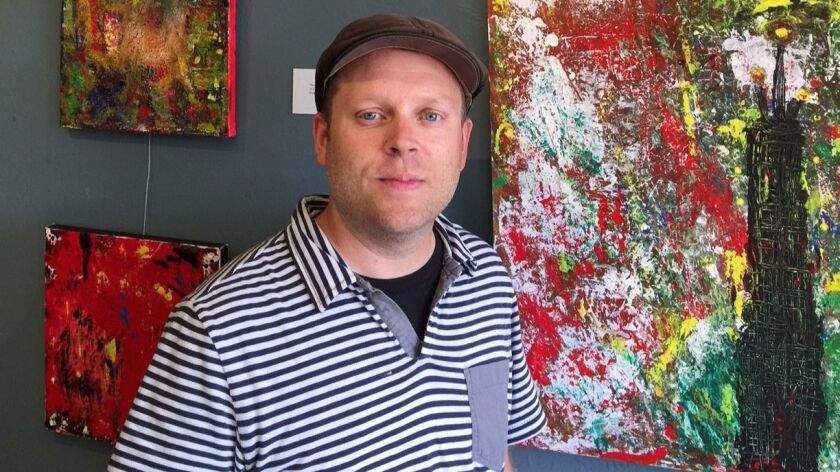 An avid music collector, Workman said he began painting in real time while listening to various albums, connecting the sounds with visual art, curious to discover how different sounds would influence the style and mood of the paintings.
He continues to paint in this style and now has several series of music paintings. This show is a selection of his three latest concepts: painting to the 1980s, painting to the 1960s, and painting to political albums.
He hopes to show the full collections in future art shows around San Diego. Find more about Workman's art at imejaw.wixsite.com/jawart
---
Get the La Jolla Light weekly in your inbox
News, features and sports about La Jolla, every Thursday for free
You may occasionally receive promotional content from the La Jolla Light.