Mainly Mozart opens festival season with 'The Work at Hand' June 2-3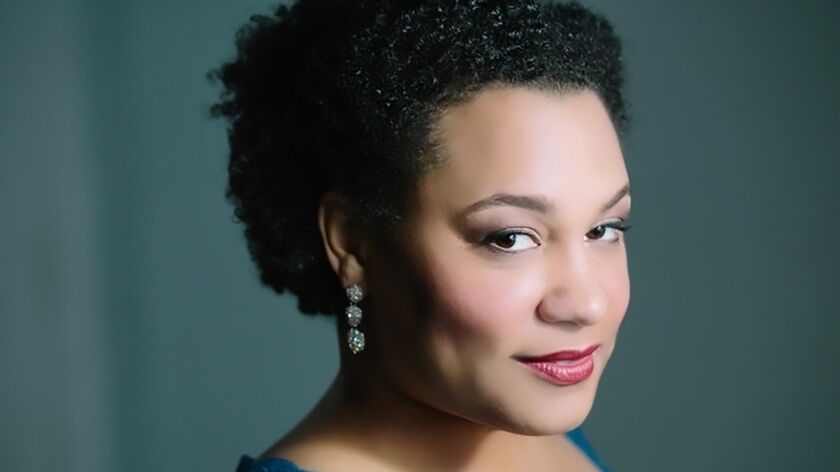 Mainly Mozart, now beginning its 29th season, has a lot going on in June. Their theme this year, as part of a six-year exploration of Mozart's life, is "Beauty through Adversity," and one of the highlights is "The Work at Hand," a song cycle by composer Jake Heggie set to poems by Laura Morefield, daughter of local poet/arts writer/Charlene Baldridge. It will be featured in a pair of concerts in Rancho Santa Fe and La Jolla June 2 and 3.
Morefield, who died of colon cancer in 2011, chronicled her dying — or more accurately, her living process — right up to the end. Like her mother, she was a former banker-turned-poet; Heggie, best known for his operas, is also a prolific composer of art songs, and had previously set several of her mother's poems to music.
Morefield met him, saw two of his operas, and shortly before she died, sent him her 10 favorite poems. When Carnegie Hall and the Pittsburgh Symphony commissioned a piece from him, he decided to do one that featured her passionate and touching poetry, which he called "shatteringly beautiful." It would be a concerto for soprano, cello and orchestra.
A chamber version of "The Work at Hand" premiered at Carnegie Hall in February, 2015. That May, it went on to Pittsburgh, where it was conducted, with full orchestra, by Mainly Mozart's maestro, Michael Francis. Here, as the centerpiece of two different programs, it will be performed with violin, cello and piano at the Rancho Santa Fe Garden Club and The Scripps Research Institute in La Jolla, as part of the Spotlight chamber music series.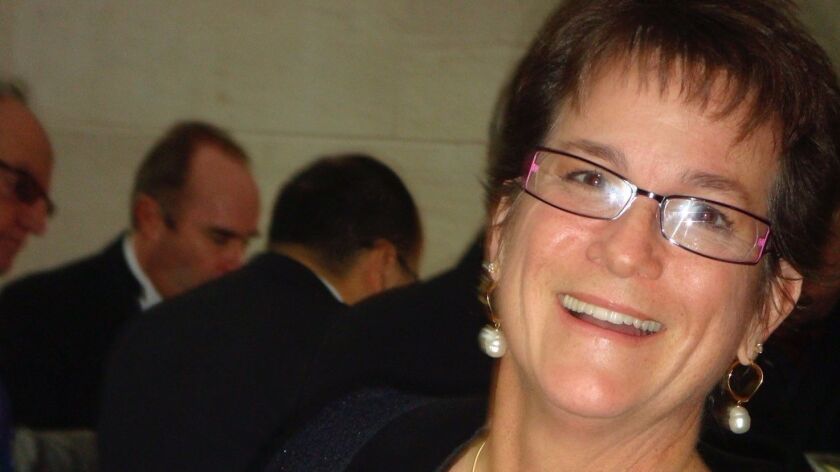 Morefield's words will be sung by young mezzo-soprano Deborah Nansteel, who, later this month, in Newfoundland, will sing the role of Sister Helen Prejean in Heggie's opera "Dead Man Walking."
According to Mainly Mozart's executive director Nancy Laturno Bojanic, this is the first time the same piece will be heard in two Spotlight concerts. "In the Spotlight series, all the programs are always completely different," she said. "But patrons at both venues really wanted to do 'The Work at Hand,' since it's such an important piece and so tied in with this year's theme of Beauty through Adversity."
Many other interesting events are featured in Mainly Mozart's Festival calendar, including a free "San Diego Makes Music" concert at Spreckels Organ Pavilion in Balboa Park June 11 and a very special evening June 9, "Celebrating Genius in the Spirit of Mozart," at the La Jolla home of famed Scripps Institution oceanographer Walter Munk. For details, see mainlymozart.org
IF YOU GO: "The Work at Hand," plus piano trios by Mozart and Mendelssohn, reception 6 p.m., concert 7 p.m. Friday, June 2 at Rancho Santa Fe Garden Club, 17025 Avenida De Acacias. Tickets: $78. "The Work at Hand," plus a Mozart violin sonata and a Beethoven piano trio, reception 6:30 p.m., concert 7:30 p.m. Saturday, June 3, Auditorium at TSRI, 10550 N.Torrey Pines Road. Talk-back with artists follows. Tickets: $58. (619) 239-0100. mainlymozart.org
Words from 'The Work at Hand' by Laura Morefield
Some moments:
I feel compelled to start my long goodbye — folding advice
until it reveals hope, creasing resilience side-by-side with laughter,
talking courage into the pocket made by joy — making the message of my life into individual origami.
---
Get the La Jolla Light weekly in your inbox
News, features and sports about La Jolla, every Thursday for free
You may occasionally receive promotional content from the La Jolla Light.