La Jolla Symphony & Chorus season finale all about love: Conductor David Chase to conclude 43-year tenure, June 10-11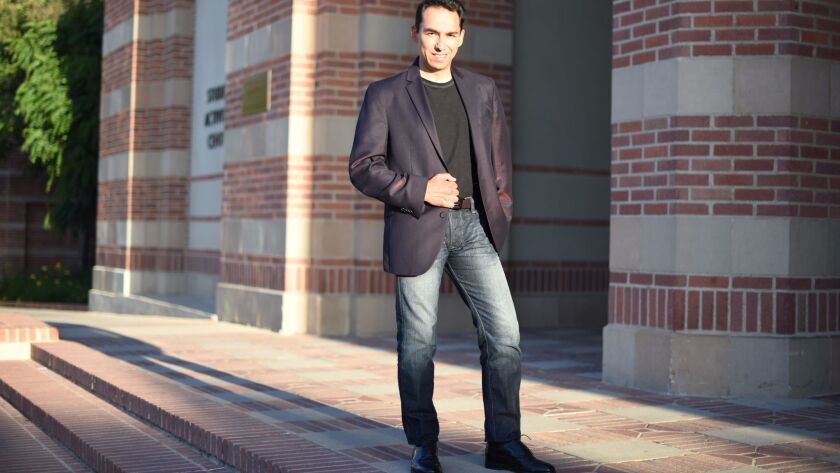 David Chase will conduct the La Jolla Symphony & Chorus (LJS&C) in two performances of its season finale (which will also mark the end of his 43-year tenure as Choral Director) June 10-11 in Mandeville Auditorium at UC San Diego. Chase's sendoff will be a musical program inspired by love in its many faces: Hector Berlioz's "Overture to Beatrice and Benedict," Arnold Schoenberg's "Verklärte Nacht" and Samuel Barber's "The Lovers."
The guest artist will be baritone Gregorio Gonzalez.
"Love and loving appear often in song and in opera, but seldom in the repertory for chorus and orchestra," Chase said. "In my last concert with the musicians of the LJS&C, we will explore that psychological space — Love: romantic, sensual, and erotic — with works by Barber the 'American Romantic', Schoenberg, a latter-day Wagnerian in his youth, and a bit of Berlioz, the exuberant romantic."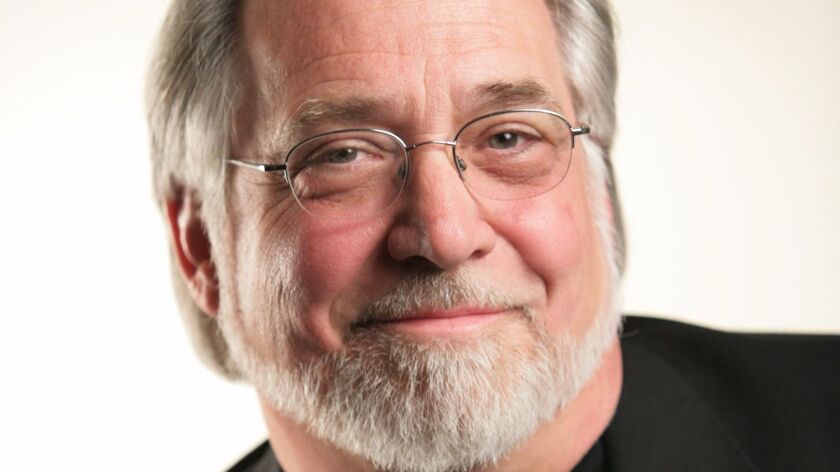 In 1927, Berlioz attended a performance of Hamlet in Paris. He came out of the theater a changed man, smitten with leading lady Harriett Smithson, later to become his wife, and moved by the language and power of Shakespeare's drama. The marriage proved an unhappy union, but his infatuation with Shakespeare lasted a lifetime and led Berlioz to compose a number of works inspired by the bard's plays.
The last was Beatrice and Benedict, "an opéra comique" in two acts, based loosely on Shakespeare's "Much Ado about Nothing." It was commissioned for the opening of a new theater in Baden-Baden, Germany and premiered in 1862. The opera is filled with twisted plots of love tricks, schemes and misunderstandings between lovers and enemies. The overture is the sparkling introduction that sets the stage. Though the opera is seldom performed today, Berlioz's lively overture lives on in the concert hall.
"Verklärte Nacht" ("Transfigured Night") is considered one of Schöenberg's most important early works and remains his most popular. Inspired by Richard Dehmel's poem of the same name, the tone poem falls into five sections: Introduction, Woman's Confession, Man's Forgiveness, Love Duet and Apotheosis. The music begins dark and dramatic, evolves through uncertain tonalities, and concludes on a bright major chord. Originally composed in 1899 as a string sextet, Schoenberg later arranged Verklärte Nacht for string orchestra. At this concert, the music heard is Schoenberg's final version for string orchestra (1943).
"The Lovers" (1971) is scored for baritone soloist (Gonzalez), chorus and large orchestra. Barber had long wanted to set the work of Chilean poet Pablo Neruda, and a commission from Girard Bank in Philadelphia provided the impetus. Incorporating nine poems from Neruda's "Twenty Poems of Love and a Song of Despair," Barber arranged them in a way that tells the story of a failed love affair. The music opens with an orchestral Prelude that flows without pause into nine vocal movements. Some are for full chorus, one is for men alone, one for women alone, and several are for baritone alone. It is Barber at his best.
The non-profit LJS&C is San Diego's oldest and largest community orchestra and chorus. Its 110-person orchestra and 130-person chorus perform groundbreaking orchestral and choral music along with traditional favorites from the classical repertoire.
IF YOU GO: The concert are set for 7:30 p.m. Saturday, June 10 and 2 p.m. Sunday, June 11 in Mandeville Auditorium at UCSD. Tickets are $15-$29. Parking is free. A pre-concert lecture is offered one hour prior. (858) 534-4637. lajollasymphony.com
---
Get the La Jolla Light weekly in your inbox
News, features and sports about La Jolla, every Thursday for free
You may occasionally receive promotional content from the La Jolla Light.