'Inheritance': A haunting chamber opera debuts at UC San Diego's Experimental Theater in La Jolla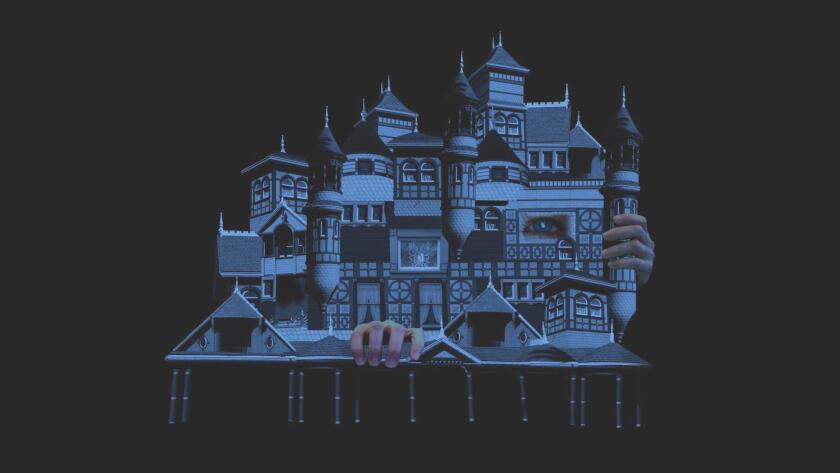 Sarah Winchester. The name may not sound familiar, but if you've ever been to the Winchester Mystery House in San Jose, you've seen her legacy — a weird, rambling mansion ostensibly built to house the spirits of the dead killed by Winchester rifles, source of the family fortune she inherited in 1881.
The story of this reclusive woman, haunted by ghosts and tormented by guilt about her connection to the guns that took thousands of lives in the Civil War and beyond, has inspired "Inheritance," a chamber opera making its debut at UC San Diego 's Prebys Experimental Theater on Oct. 24, 26 and 27 — just in time for Halloween. Winchester's story, interwoven with contemporary gun-related issues, is set to haunting music and enhanced with multi-screen projections.
The hour-long opera was commissioned and produced by music professor Susan Narucki, a Grammy award-winning soprano who will be singing the leading role. For three years, she's been fundraising and assembling an impressive group of talents for the piece. The composer is her music department colleague Lei Liang, who collaborated with her on "Cuatro Corridos," a chamber opera about human trafficking that premiered here in 2013 and has been staged in multiple venues ever since.
The libretto is by Matt Donovan, director of the Poetry Center at Smith College, whom Liang met when they were both Fellows at the American Academy in Rome. The director is the New York-based opera, film and theater director Cara Consilvio; and performers include music grad students in multiple roles, along with rising star baritone Josué Ceron from Mexico City. UCSD distinguished professor, conductor, percussionist Steven Schick is the music director, leading an eclectic ensemble of trumpet, guitar, bass, harpsichord, two percussionists and two clarinets.
The opera, Narucki explained, is really a continuation of the work she's been doing for the past seven years; creating chamber operas that involve contemporary social issues. Gun violence was something she and Liang both wanted to address.
"The piece is not didactic; it's very engaging," she said. "It's a serious subject, but there are moments of humor, and the music and visuals are beautiful. We want people to reflect on what they're seeing: Who are the ghosts here? What is real? It's a large-scale production, and we've been lucky to get funding from the NEA, New Music USA and Creative Capital, as well as local underwriters. And it's great to be able to bring in artists from outside the university, to open things up. Like Cara Consilvio, the director — she's young, energetic and has a terrific vision for the project."
Recently, other artists seem to have discovered Sarah Winchester. In 2016, there was the French "Opera Fantôme," a short opera/ballet film than can be see on YouTube. Earlier this year, Helen Mirren starred in an Australian-American full-length supernatural/horror feature film, "Winchester."
But now, for three nights only, you have a chance to experience a whole new version of the Winchester story, performed live in an intimate setting by topflight artists, while considering the complex issues that underscore this rich "Inheritance."
• IF YOU GO: "Inheritance" performs 7 p.m. Oct. 24, 26 and 27, 2018 at the Experimental Theater inside Conrad Prebys Music Center on the UC San Diego campus. (Directions and map: music-cms.ucsd.edu/about/directions.html) Tickets: $25 at (858) 534-8497 or artpower.ucsd.edu/event/inheritance and inheritance-opera.com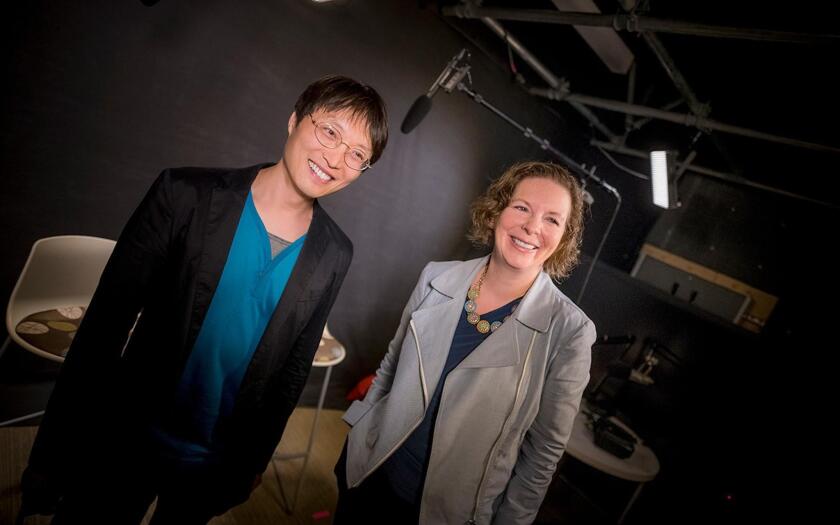 ---