May means music and more at UCSD ArtPower series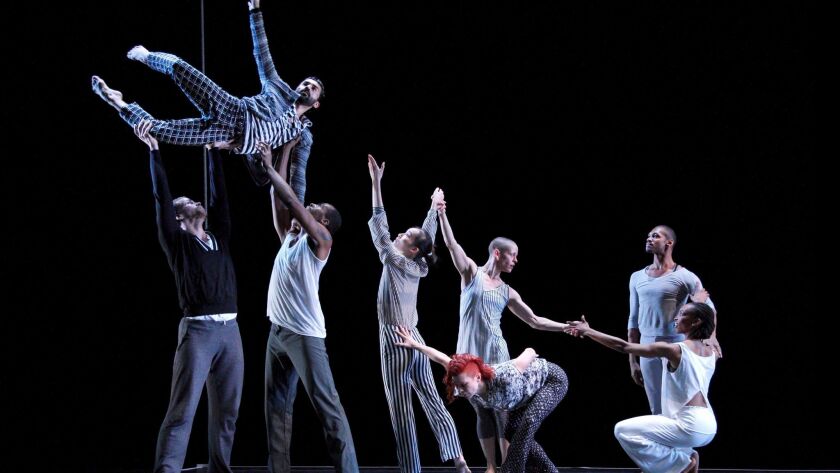 UC San Diego's Art Power is making the merry month of May even merrier with some great music, performance and dance coming from near and far. Here are the Big Three, a trio of events to add to your May calendar.
Miwa Matreyek Double Feature (May 3): LA-based animator/designer/performer Miwa Matreyek is not at all scared of her own shadow. In fact, she uses it in some of her multimedia pieces, integrating her shadow self, surreal images, meditative music and her own live performance. Her double feature includes "This World Made Itself," a surreal history of the universe, and "Myth and Infrastructure," in which her shadow travels through a dream-like fantasy world. Her work has won her Princess Grace Special Projects grants and a grant from Creative Capital. Check out the online TED talk that has brought her over 800,000 viewers, and then come see her in person.
"She's an astounding theater artist who's touring around the globe now," said ArtPower's executive director Jordan Peimer. "Her work is so captivating and innovative, you say 'I can't believe I've never seen this before'."
Colleen (May 18): French musician/composer Colleen, aka Cecile Schott, has been making music for more than 25 years. She started out in high school with classical guitar lessons, added electric guitar and some Beatles influence, and finally moved on to develop her own original, gently compelling style.
Now she draws audiences in with an Enya-esque voice and unusual instruments like a treble viola da gamba, modified music boxes and wind-chimes, while doubling the sounds with electronic effects pedals. Peimer calls her "unique, with a real dedication to her craft."
Bill T. Jones/Arnie Zane Dance Company "Play and Play" (May 25): The Bill T. Jones/Arnie Zane Dance Company began as a collaboration between Bill T. Jones and Arnie Zane, and continues on as a major force in dance-theater since Zane's death in 1988. Adjectives that have been used to describe their work include: powerful, cathartic, diverse, exciting. The Company has performed all over the world, winning critical and popular acclaim, along with multiple awards for choreographer/artistic director Bill T. Jones, now 65.
Jones' many credits include works for opera, theater, film and television. He has received a MacArthur "Genius" grant, two Tony awards, honorary doctorates from six universities, Kennedy Center honors, and a National Medal of Arts, and his company is a must-see for any aficionado of dance.
"Play and Play: An Evening of Movement and Music" will feature two of his more recent pieces, set to music by Ravel and Schubert, and will be accompanied by San Diego's own Quartet Nouveau.
IF YOU GO: Miwa Matreyek, 8 p.m. May 3, Price Center East Ballroom, $40. Colleen, 8 p.m. May 18, The Loft, $23-$45. Bill T. Jones/Arnie Zane Dance Co., 8 p.m. May 25, Mandeville Auditorium, $25-$43. (858) 534-8497. boxoffice.ucsd.edu NOTE: For UCSD students, tickets are $9; other students get 50-percent off. artpower.ucsd.edu
---
Get the La Jolla Light weekly in your inbox
News, features and sports about La Jolla, every Thursday for free
You may occasionally receive promotional content from the La Jolla Light.