Kitchen Shrink: Cock-a-Doodle-Doo! It's the Year of the Rooster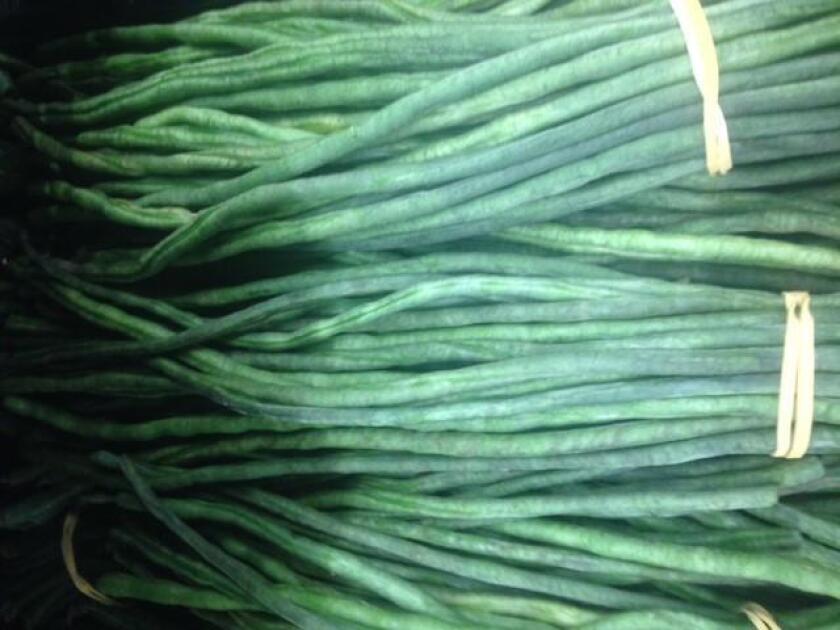 KITCHEN SHRINK:
Mr. Zodiac Rooster swoops down on Monkey's head and crows a cock-a-doodle-doo to herald the Chinese New Year — the new moon of the first day of the first lunar month that bears his name. The rooster, a polygamous male chicken, roosts over his many hens and their nests to guard against intruding rivals. How fitting an image since the chicken is also associated with the exorcising of evil spirits in Chinese culture. As a newlywed, I frequently prepared stuffed capon, reading about an obscure superstition that the bird was a symbol of luck and many healthy pregnancies. So bizarre, especially since the capon, which I did not know at the time, was a castrated rooster.
The reign of the fully-endowed rooster starting Jan. 28 on the Chinese astrological chart is expected to make this a year of power and courage. We can now happily serve the female chicken or hen for the New Year's feast to ensure a strong marriage and close family ties, along with Peking duck and other traditional dishes that are revered for their symbolic meanings based on either the food's appearance or the phonetic sounding of its name, although some may have to be tweaked for health reasons.
Yes, the Chinese New Year, unlike the western one, is shrouded in customs that embrace ancient rituals and superstitions with sweet-and-savory offerings to family and friends. The gustatory orgy at the start of the 15-day celebration showcases treasures from the land and sea to bestow longevity, fertility, well-being, happiness and prosperity for the year to come.
A "tray of togetherness" is served when guests visit on the first day of the festival with a variety of eight delicacies, since that number is a lucky one. Seeds can be presented raw (pomegranate, lotus, watermelon or sesame), or baked as a surprise in the middle of a pastry as a hedge against infertility, chunks of fresh coconut foster togetherness, while preserved kumquats, tangerines and grapefruit-sized pomelos represent a financially prosperous year ahead.
Finally, irresistible rice balls called "nian gao" — blending sticky rice, chestnuts, sugar, dates and lotus leaves — are a favorite delicacy to welcome a sweet, rich life. For a healthier riff to lower the carb load and prevent walloping the pancreas use brown rice in place of white, and honey or coconut sugar rather than white sugar. Wash it down nicely with a cup of polyphenol-rich green tea, an antioxidant warrior (more potent than black, white, jasmine or oolong varieties) toward off free radicals (even the occasional evil spirit), and boost the immune system, especially during flu season.
Prudently, beef or pork takes a short sabbatical since Confucius advises that artery-clogging meats will affect longevity and general well-being. Instead, swap out red meat for red snapper, and other omega-3 fatty acid powerhouses, particularly wild-caught, deep-sea, cold-water ones like salmon, mackerel, herring, scallops, prawns and lobster.
Chinese culture also dictates strict fish rules for presentation and consumption: Fish should be served whole, including the head and tail to symbolize togetherness and prosperity; the head should be pointed at a distinguished guest who gets first dibs; and a portion should remain uneaten to create an aura of surplus and financial stability. As for my contribution to promote good health and a long life, the fish should be prepared by steaming, baking or braising in a tangy ginger soy or cabbage chili sauce rather than frying or breading.
Uncut noodles (preferably nutritious buckwheat), and long beans to ensure good luck and longevity make a nice complement to the fish. At last, a traditional Buddhist dish called "jai" — a blend of 18 lucky vegetarian ingredients to purify and cleanse the mind, body and soul, also symbolizes eternity. And all New Year's delights can be served on red dishes for an added oomph of good luck.
Whether you were born in the Year of the Rooster like such notables as Michael Caine, Bette Midler, Natalie Portman and Prince Philip, or under another animal zodiac sign, you'll enjoy these tasty, toothsome long beans that will hopefully kick off the New Year with a dose of double happiness, health, prosperity, and, of course — longevity. Gongxi Fachai!
———
•••• Recipe: Longevity Long Beans
Ingredients:
• 1 pound Chinese long beans, cut in 3-inch pieces
• 3 tablespoons low sodium soy sauce
• 1 tablespoon sesame or coconut oil
• 1/2 sweet onion, minced
• 2 garlic cloves, minced
• 1/2 inch piece fresh ginger, minced
• 1 teaspoon dark honey
• Cayenne pepper to taste
Method: In a saucepan with shallow water, cook beans until al dente. Drain. In a wok, heat oil on medium and sauté onion, garlic and ginger until tender. Add remaining ingredients, stirring constantly. Toss in beans, coating with sauce.
— Catharine Kaufman can be reached by e-mail: kitchenshrink@san.rr.com
---
Get the La Jolla Light weekly in your inbox
News, features and sports about La Jolla, every Thursday for free
You may occasionally receive promotional content from the La Jolla Light.