La Jolla native Ann Collins to release
Part photo book, part history book, La Jolla native Ann Collins' premiere book, "La Jolla: Jewel by the Sea," is a tribute to the place Collins calls home. To launch the book, she will be at Warwick's Books, 7:30 p.m. Thursday, Nov. 8 at 7812 Girard Ave.
And the venue could not be more appropriate.
Born and raised in La Jolla, Collins got the idea to make a photo-book through her connections at Warwick's.
"My photographic interest is nature, landscapes and seascapes. I started taking pictures and making them into cards to sell at Warwick's. A book seller there suggested I do a La Jolla photo-book," she said.
"I realized I had taken several seaside pictures, and I could add all sorts of things that are La Jolla and create something that represents where I came from and a place so many people live in and visit."
In addition to seascapes and landscapes, Collins includes photos of local historical landmarks, such as the La Valencia Hotel, Girard Gourmet, Harry's Coffee Shop, and, of course, Warwick's; annual events such as the La Jolla Concours d'Elegance car show, Christmas Parade and Holiday Festival; and past traditions such as Concerts in the Park and July 4th fireworks at La Jolla Cove.
She also notes famous La Jolla figures such as philanthropist Ellen Browning Scripps and La Jolla Beach and Tennis Club manager William Kellogg, celebrities that hail from La Jolla such as Gregory peck and Cliff Robertson, and offers historic facts throughout.
"At its core, it is a photo book and the original idea was to represent La Jolla as the bright, sunny, beautiful place that it is, but I wanted to include the history to give added value to a photography book," Collins explained.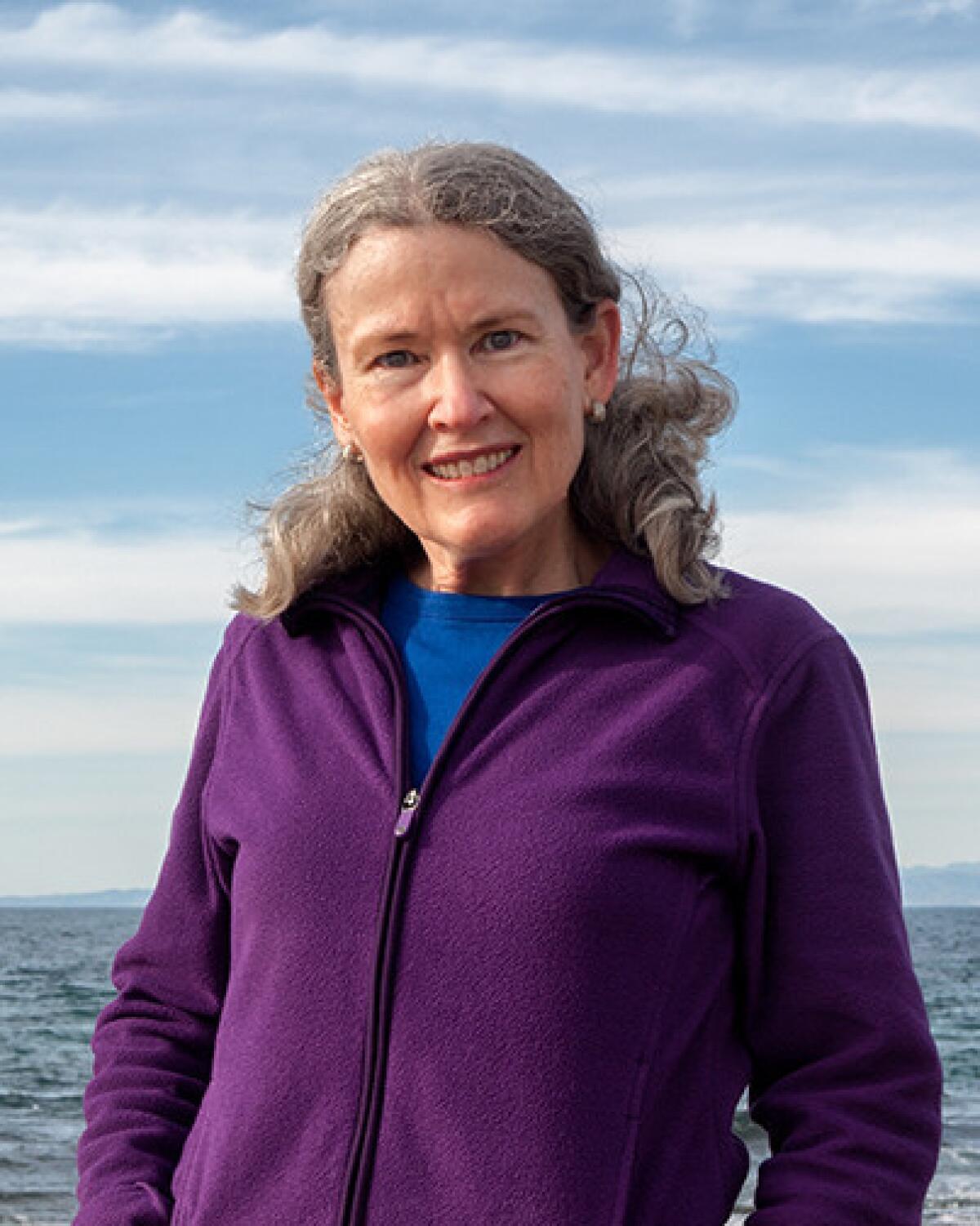 "I hope people will enjoy seeing the beauty and historical aspects of La Jolla and enjoy learning about its history."
A lover of history, Collins also sees the book as an homage to her own family and photographic lineage.
"I think my love of photography is genetic. I have scrapbooks from my great-grandmother and my grandmother with photos from trips to Yosemite in the 1900s. I have a photo of my grandmother when she was 3 years old at La Jolla Cove in 1903," she said.
Starting with an Instamatic camera, Collins grew up taking photos on family vacations and during special events. While attending UC Irvine, she bought her first 35 mm film camera and took pictures of sailing regattas because she was on the school's sailing team.
"A friend was covering a regatta for the school newspaper and he knew I took pictures, so he asked me to take photos. Well, those images ended up in a national sailing magazine. From there, I was hooked. I traveled the world and worked abroad and always had a camera," she said.
Collins "went digital" in 2006. "It's been a transformation because with film I did not progress as much as I would have liked. When digital cameras became available, I liked the control and the opportunity to see which settings I use. I can learn from it all the time and I enjoy the challenge of always learning something new and improving my photography in the digital dark room of my computer," she said.
A La Jolla High School graduate, Collins (who said she has heard from fellow Vikings she hasn't spoken to since high school in light of this book) has traveled the world with several careers. She has taught sailing, skiing, and English in Japan, and has written historical romance novels.
But when it comes to photography, there is no place like home.
"I love to take pictures in the area around Scripps Park along the ocean because the rock formations are interesting. Hospital Reef has all these holes and pock marks in the rocks, so depending on the tides and temperature, sometimes the water stays in those holes and you can get great reflections. It's favorite among photographers, if you go down there you see a lot," she said.
Another "fun spot" is La Jolla Cove because "it's always changing" due to cloud coverage, tide levels and attendance by people and sea lions.
"You don't get the same shot ever," she said. "There is no shortage of great photography spots in La Jolla."
—Learn more at imagesbyanncollins.com
Get the La Jolla Light weekly in your inbox
News, features and sports about La Jolla, every Thursday for free
You may occasionally receive promotional content from the La Jolla Light.