Candace Bushnell, celebrated author of "Sex and the City," talked about her latest book, "Is There Still Sex in the City?" Friday night, Oct. 4, 2019 at Warwick's bookstore. A crowd of about 100 (mostly women) showed up to listen to the pragmatic author talk about life in the dating lane for women in their 50s.
Newly published author Jamie Tyrone had a book-signing at Warwick's bookstore in La Jolla on July 14, 2019 to showcase her tome, "Fighting for My Life: How to Thrive in the Shadow of Alzheimer's," published by HarperCollins Publishers.

The Friends of the La Jolla Library on June 6 celebrated 120 years of library service in La Jolla — as well as 30 years at the 7999 Draper Ave. location — with "The Caper on Draper," a whodunnit mystery about a missing, priceless manuscript.

BUSINESS SPOTLIGHT: Join Warwick's Bookstore in La Jolla for a celebration of romance and literature this month!

In her writing, novelist Karen Thompson Walker takes ordinary people and puts them in the most unusual — even bizarre — circumstances.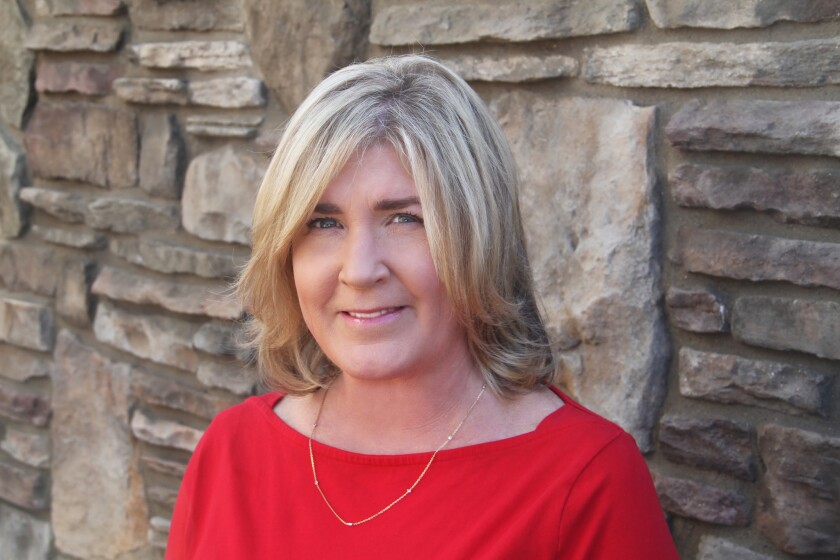 Dying is tough. Losing a loved one is tough.
"A good day is all in your head, you decide when you roll out of bed … There is no need to hurry and no need to rush.

With the literary pendulum swinging away from digital reading devices toward actual textile books, what will fill those pages in 2018?

Andy Weir, The New York Times bestselling author of "The Martian" (a story about an astronaut stranded alone on the planet Mars that was made into a 2015 movie of the same name starring Matt Damon) was at UC San Diego on the evening of Dec. 7 to discuss his new work, "Artemis."

The author shuffles tenuously over to greet me in the parking lot of his La Jolla apartment building.

Evan Spoelstra appeared hesitant at first, when asked to define his concept of a rabbi to an actual rabbi.

It would be hard to deny our flourishing fascination with all things fantastical if you were at UC San Diego's Price Center West, May 2, when fantasy writer George R.R.