La Jolla Light's Best Bets for events: Sept. 7
Art Overload
"Painters Room," a collection of works by Charles Arnoldi, Jacob Melchi, Michael Reafsnyder and Britton Tolliver, opens with an artist reception, 5-8 p.m. Saturday, Sept. 9 at R.B. Stevenson gallery, 7661 Girard Ave. Exhibit continues through Oct. 13, 10 a.m. to 5 p.m. Tuesday-Saturday. (858) 459-3917. rbstevensongallery.com
"In Search of the Monkey Girl and Other Work" presents vintage black-and-white prints from the 10 years that photographer Randal Levenson traveled with sideshows and carnivals throughout 1970s. See it Sept. 9-Oct. 13, with an opening reception with the artist 6 p.m. Saturday, Sept. 9 at Joseph Bellows Gallery, 7661 Girard Ave. Free. (858) 456-5620. josephbellows.com
JCompany kicks off its 25th season with JCompany Jubilee, an exhibit that takes a trip down memory lane, 7:15 p.m. Saturday, Sept. 9 at Garfield Theatre and Gotthelf Art Gallery, in the Jewish Community Center, 4126 Executive Drive. Exhibit pays tribute to JCompany stars and costumes, props and memorabilia from favorite shows. Tickets: $10 to benefit rehearsal room renovation. sdcjc.org/jc/jcostore.aspx
La Jolla Art Association presents "Walk on the Wild Side," featuring wild landscapes, wild people and wild animals, as conceived by artists in painting, photography and sculpture. See it through Sunday, Sept. 10 during gallery hours, 11 a.m. to 5 p.m. Tuesday-Sunday at 8100 Paseo del Ocaso in La Jolla Shores. Free. (858) 459-1196. lajollaartassociation.org
Carole Feuerman's first solo exhibition, "The Bathers" is on display until Sept. 12 at Madison Galleries, 1055 Wall St. Feuerman was a leader in a 1970s movement of making sculptures that portray their models in a lifelike manner. Free. (858) 459-0836. madisongalleries.com
"Five Creative Perspectives" at the Mission Trails Regional Park Foundation, is a fine art exhibition featuring works by Loretta Deczynski, Deanna Ditzler, Joan Hansen, Don Stouder and Jami Wright. The show will be on display in the Mission Trails Regional Park Visitor Center Art Gallery, Sept. 9-Oct. 6, at One Father Junipero Serra Trail, near San Carlos. Opening reception, 1-4 p.m., Sunday, Sept. 10. (619) 668-3281. mtrp.org/foundation
Music of Meteor Showers
"The Music of Meteor Showers and more," featuring four musicians performing the pieces of three composers, will be 7 p.m., Saturday, Sept. 9 at Congregational Church of La Jolla, 1216 Cave St. Tickets: $25 ($5 from each ticket will be donated to the church fund.) thedepictedvibrations.com
Opa!
The 39th annual Cardiff Greek Festival features music, food, dancing, shopping and more, 10 a.m. to 10 p.m. Saturday, Sept. 9 and 11 a.m. to 9 p.m. Sunday, Sept. 10 on the grounds of Saints Constantine and Helen Church, 3459 Manchester Ave. Free parking is available at the adjacent Mira Costa College. Admission: $3 admission (free to ages 12 and younger, active military, police and firefighters with ID). cardiffgreekfest.com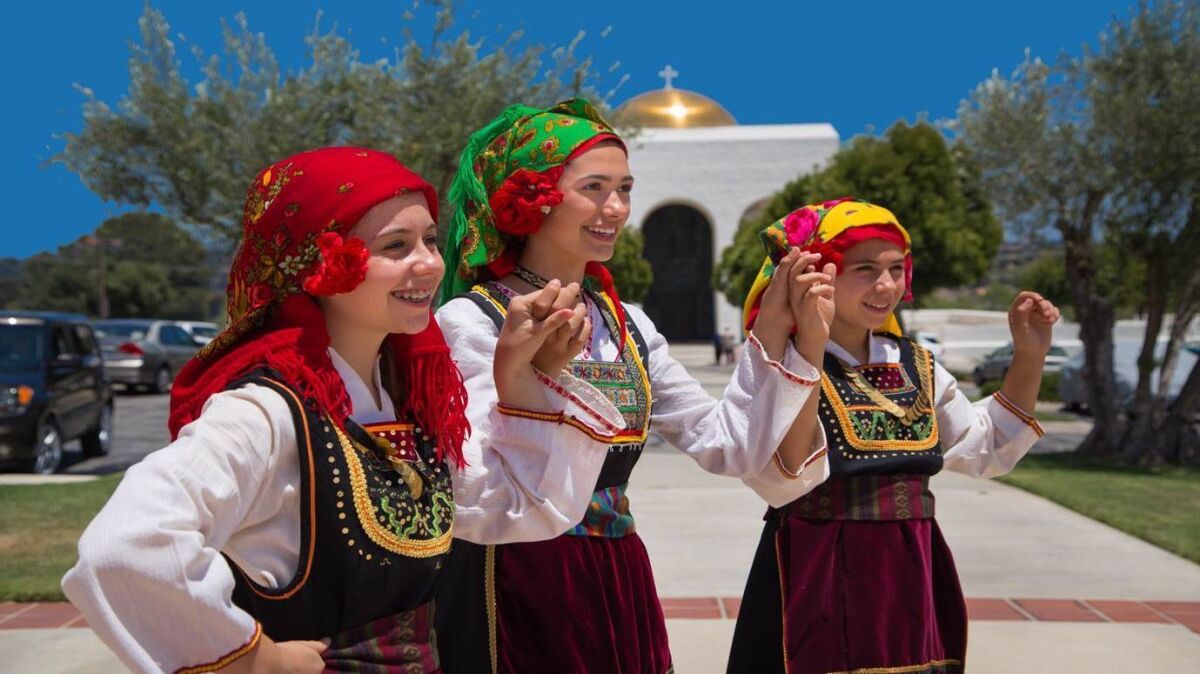 Book Talks
Chronicling the German sinking of the British passenger ship Athenia at the start of World War II, "Without Warning" by La Jolla author Thomas Sanger will be available at a book signing, 2 p.m. Sunday, Sept. 10 at La Jolla Riford Library, 7555 Draper Ave. Sanger's grandmother was aboard the ship and survived. (858) 552-1657. thomascsanger.com
"Private Universe" a surreal coming-of-age art mystery (and third in a series), will be signed and released by author Cornelia Feye, noon to 2 p.m. Sunday, Sept. 10 at Warwick's books, 7812 Girard Ave. The first volume "Spring of Tears," in 2011 won the San Diego Book Award for best mystery. Free. (858) 454-0347. warwicks.com
Stage Presence
Write Out Loud opens its 11th season with "Twain's America," a reading of short stories, 7 p.m. Monday, Sept 11 at Cygnet Theatre, 4040 Twiggs St., Old Town. Each program explores specific themes by weaving a variety of stories, poems, and sometimes music, together into a literary tapestry. Tickets: $25 with discounts. (619) 297-8953. writeoutloudsd.com
---
Get the La Jolla Light weekly in your inbox
News, features and sports about La Jolla, every Thursday for free
You may occasionally receive promotional content from the La Jolla Light.