Art Is Where You Find It
The "Art of the Surfboard," an exhibit of work by artist and board-shaper Tim Bessell, is on display at the St. James-by-the-Sea Episcopal Church gallery space, 743 Prospect St. through Nov. 26. The gallery will be open 11 a.m. to 3 p.m. Saturday and 8:30 a.m. to 3 p.m. Sunday. (858) 459-3421.
Mark Licari's series "Awaken to Zero" and Carolyn LaFrance's "Prints" are on display at the Athenaeum Music & Arts Library, through Dec. 30, 1008 Wall St. Licari's collection is a set of 26 drawings, each representing a letter of the alphabet with a corresponding descriptive word. LaFrance's pieces include a recent series prints inspired by the nature and wildlife she encounters in her garden surroundings. (858) 454-5872. ljathenaeum.org
Holiday Tree Lightings
La Valencia Hotel will hold a tree lighting ceremony for the community, 5-7 p.m., Tuesday, Nov. 28, in the La Sala Lounge, 1132 Prospect St. There will be holiday beverages, homemade cookies, classic carols and children's crafts. The La Jolla Country Day School Madrigal Singers will kick-off the event at 5 p.m., the lighting countdown begins at 6 p.m., and entertainment will follow with Roman Palacios. This year's theme is "Miracle on Prospect Street" to benefit Miracle Babies, which assists families of sick newborns in their time of need. There will be a set-up near the tree for the collection of diapers, wipes, socks, blankets, burp cloths and toys for siblings. (858) 454-0771.
The public is invited to The Bishop's School's annual Christmas tree lighting ceremony, 5 p.m. Thursday, Nov. 30 on the campus, 7607 La Jolla Blvd. (858) 459-4021. bishops.com
Comedy Showcase
Pauly Shore, known for his film roles in "Bio-Dome," "Son in Law" and "Encino Man," begins a two-night series of shows, 7:30 and 9:45 p.m. Friday, Nov. 24; 9:45 p.m. Saturday, Nov. 25. Shows are for ages 21 and older at La Jolla Comedy Store, 916 Pearl St. Tickets $25. (877) 435-9849. thecomedystore.com/la-jolla
Cooking Class
The "Cooking with Phillis Carey" class at La Jolla Community Center presents "Everyday Cooking: The Low Carb Way," 11:30 a.m. Nov. 28 at 6811 La Jolla Blvd. On the menu are Pesto Zucchini Noodles, Citrus Chicken Sauté, Parmesan Cauliflower Rice and more. Tickets: $50-$55. (858) 459-0831. Register at philliscarey@aol.com or (760) 942-1756. ljcommunitycenter.org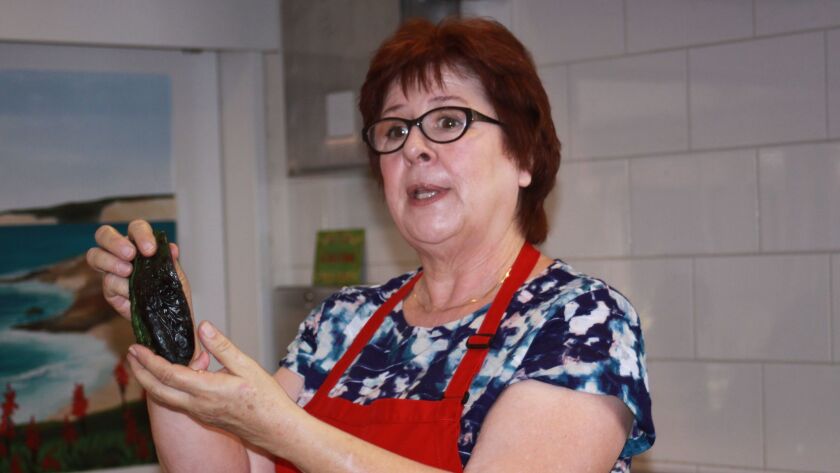 Documentary Discussion
"Merchants of Doubt," will be shown at 6:30 p.m. Tuesday, Nov. 28 at La Jolla Riford Library, 7555 Draper Ave. The documentary from Sony Pictures, looks at how influential "scientists" clouded public understanding of facts to advance a political and economic agenda. A panel discussion about resiliency will follow the screening with architect Drew Hubbell, Puja Batra of Batra Ecological Strategies and Jacques Chirazi, City of San Diego business development manager. Free. (858) 552-1657. Registration requested: ucgbc-sd.org
Electric Bike Festival
The inaugural Electric Bike Festival, is set for Saturday, Nov. 25, and opens with 9 a.m. bike ride, followed by food, drinks and a raffle to win a new bike, California Bicycle, 7462 La Jolla Blvd. Bring your own bike, some available for rent. California Bicycle offers weekly bike rides on Saturday mornings. (858) 454-0316. calbike.com
Jazzy Monday
UC San Diego's Department of Music presents its first Monday Night Jazz event of the year, 7 p.m., Nov. 27 at Conrad Prebys Concert Hall, 9500 Gilman Drive (off Russell Lane). The concert will feature Steve Coleman saxophonist, composer, MacArthur Fellow and bandleader; with trumpeter Jonathan Finlayson, bassit Anthony Tidd and drummer Sean Rickman. Tickets: $15.50. (858) 534-3448. musicweb.ucsd.edu
'Summer' in Winter
Due to popular demand, La Jolla Playhouse announced another week-long extension for its world premiere of "Summer: The Donna Summer Musical." The production will now run through Dec. 24. Performances 7:30 p.m. Tuesday and Wednesday, 8 p.m. Thursday; 3 and 8 p.m. Friday; 2 and 8 p.m. Saturday; 2 p.m. Sunday. Tickets from $70. (858) 550-1010. lajollaplayhouse.org
---