La Jolla's Best Bets for events: May 4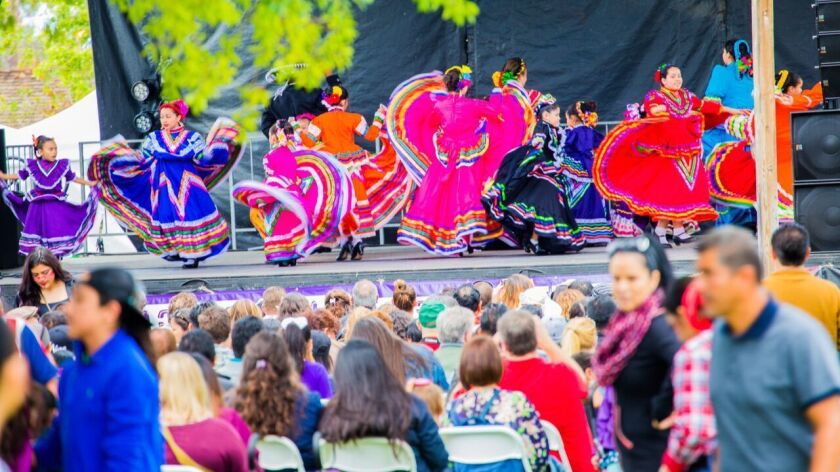 Cinco de Mayo Fiestas
The 34th annual Fiesta Old Town Cinco de Mayo will transform the historic Old Town area into the largest Cinco de Mayo celebration north of the border May 5-7. Non-stop music and live entertainment, lucha libre wrestling, and a huge display of lowriders and other incredible cars. Proceeds benefit the Historic Old Town Community Foundation. Free. (619) 291-4903. cincodemayooldtown.com
The annual Cinco de Mayo senior dance fiesta (for ages 55 and older) is set for 5:30 p.m. Friday, May 5 at La Jolla Rec Center, 615 Prospect St. Dinner, beverages, coffee, desserts and live entertainment by the A-Team. $15. Checks payable to: La Jolla Parks & Recreation, Inc. and mail to: La Jolla Recreation Center at 615 Prospect Street, La Jolla, CA 92037. (858) 552-1657. Bit.ly/ljreccenter
Concerts to Catch
Guest conductor Michael Gerdes leads Mussorgsky's "Pictures at an Exhibition" with the U.S. premier solos of Young Artist winner Carlos Aguilar in Carl Nielsen's playful "Flute Concerto" and Vivian Fung's "Biennale Snapshots," 7:30 p.m. Saturday May 6 and 2 p.m. Sunday, May 7 at Mandeville Auditorium, UC San Diego, 9500 Gilman Drive. Tickets: $15-$29. (858) 534-4637. lajollasymphony.com (see story B8).
The Athenaeum's jazz program concludes 7:30 p.m. Tuesday, May 9 at The Auditorium at TSRI, 10620 John Kay Hopkins Drive with husband and wife duo-piano team Bill Charlap & Renee Rosnes. He's known for his swing, eloquence and romantic musical sensibility and she is known as one of the premier jazz pianists of her generation. Tickets $30-$35. (858) 454-5872. ljathenaeum.org/jazz-at-tsri
Jacquelyne Silver returns to La Jolla Community Center for "From Brahms to Broadway," 7 p.m. Thursday, May 11 at 6811 La Jolla Blvd. A dynamic pianist and storyteller extraordinaire, Silver promises a fabulous one-evening performance. Tickets $20-$25. Register: (858) 459-0831. ljcommunitycenter.org
St. Lawrence String Quartet takes the stage 8 p.m. Friday, May 5 at the Conrad Prebys Concert Hall, UCSD campus, 9500 Gilman Drive. Program includes: John Adams "Second Quartet," Ludwig van Beethoven "String Quartet No. 16 in F Major, Op. 135," and Camille Saint-Saëns "String Quartet No. 1, Op. 112." Tickets $54. (858) 534-8497. artpower.ucsd.edu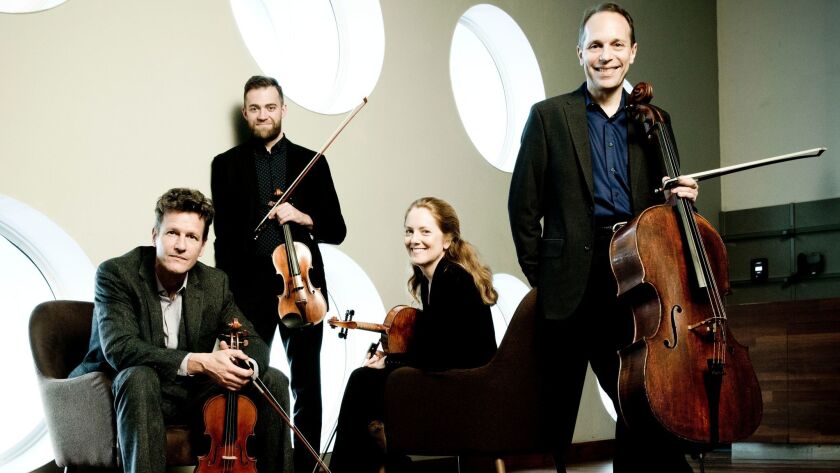 The Art of Elan 10th anniversary series wraps up with a special interactive concert that features the New York-based NOW Ensemble, a dynamic group of performers and composers that bring a fresh sound to classical tradition with flute, clarinet, electric guitar, double bass and piano, 7 p.m. Tuesday, May 9 at San Diego Museum of Art, 1450 El Prado, Balboa Park. Free. (619) 232-7931. sdmart.org
Last Chance to See It
Through May 5, La Playa Gallery presents "Fabricating a Dream," a bright collection of impressionistic works expressed through ceramics, mixed media, sculptures and original paintings by San Diego artists. Gallery hours 10 a.m. to 5 p.m. Monday-Friday, 2226 Avenida De La Playa. Free. (858) 454-6903. laplayagallery.com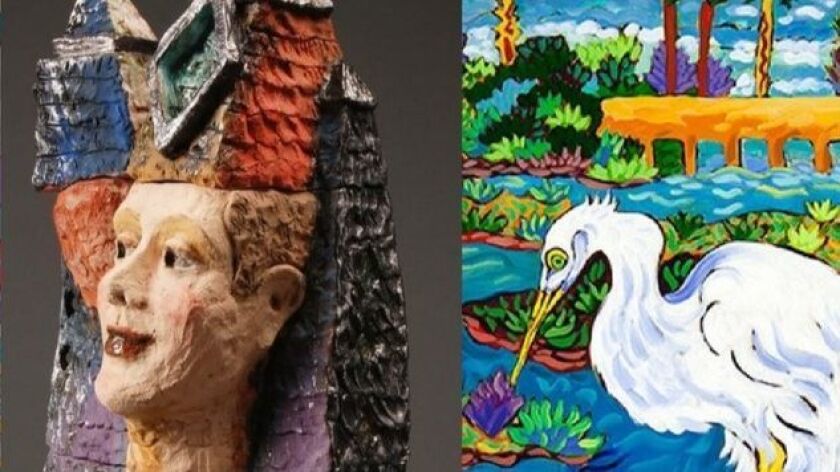 That's Amaaaaaaazing!
Meet the man behind the camera for Huell Howser's popular show "California Gold" when Luis Fuerte, aka Louie, talks about his book, "Louie, take a look at this: My time with Huell Howser," 2 p.m. Saturday, May 6 at La Jolla's Riford Library, 7555 Draper Ave. Free. (858) 552-1657. lajollalibrary.org
Fundraising Party
Senior Rabbi Michael Berk, Rabbi/Cantor Arlene Bernstein and Executive Director Lesley Mills will be the guests of honor at "Eat, Pray, Sing!" 6 p.m. Saturday, May 6, at Congregation Beth Israel, 9001 Towne Centre Drive. Dinner, cocktails, dueling pianos and more. Tickets from $90. (858) 535-1111. cbisd.org
---
Get the La Jolla Light weekly in your inbox
News, features and sports about La Jolla, every Thursday for free
You may occasionally receive promotional content from the La Jolla Light.