Art Openings
James Verbicky's ninth solo exhibition, "Luminescent Mind: A Decade of Works," showcases the artist's creative progression through abstractions and mixed media. An opening reception is 6 p.m. Saturday, May 27 at Madison Gallery, 1055 Wall St. Artist lecture at 7 p.m. Exhibit continues through July 2. (858) 459-0836. madisongalleries.com
"Aesthetics of Human Form," a show that explores the human figure portrayed through bronze and ceramic sculptures alongside detailed and colorful oil paintings, opens with a wine and cheese reception with the artists, 5 p.m. Friday May 26 at La Playa Gallery, 2226 Avenida De La Playa. (858) 454-6903. laplayagallery.com
Four award-winning artists Kenda Francis, Ellen Parry, Julianne Ricksecker and Pamela York present "Where We Wander," through June 16 at the Mission Trails Regional Park Foundation visitor and interpretive center, 1 Father Junipero Serra Trail. Open daily from 9 a.m. to 5 p.m. Free. (619) 286-1361 or (619) 668-3280.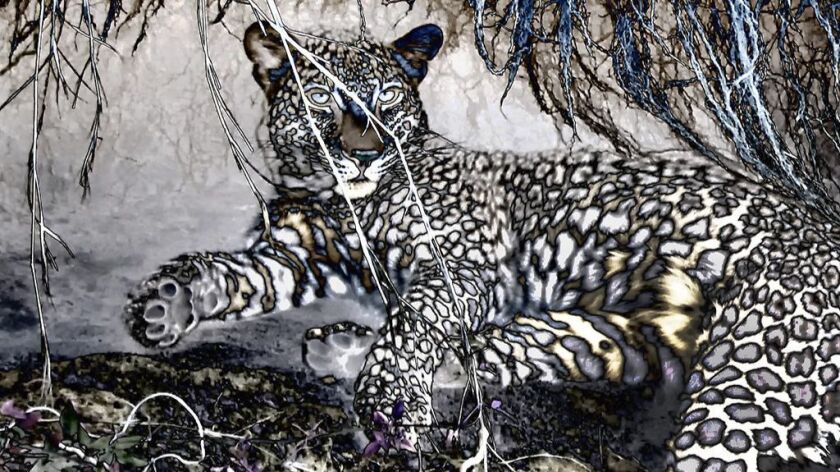 For Women After 50
La Jolla Community Center's Distinguished Speaker Series presents, "The Seasons of a Woman's Life" with Moira Fitzpatrick, Ph.D., N.D., 6 p.m. Tuesday, May 30 at 6811 La Jolla Blvd. Travel through the peri-menopausal journey and look at ways to create greater balance, health and empowerment for the second half of life. Ends with a short ritual to honor all women. Free. Register: (858) 459-0831 or ljcommunitycenter.org
Who is Tinkerbell?
Do you know your Disney? The Loft at UC San Diego presents Disney Trivia Night, with collectibles and prizes up for grabs, 5 p.m. Tuesday, May 30 at Price Center East, 9500 Gilman Drive off Russel Lane. Free. theloft.ucsd.edu
Care to Dance?
The Fred Astaire and Ginger Rogers musical classic, "Top Hat," (1935) screens 3 p.m. Tuesday, May 30 at La Jolla Riford Library, 7555 Draper Ave. Free admission and free popcorn. (858) 552-1657. Lajollalibrary.org
Bill T. Jones/Arnie Zane Dance Company returns to UC San Diego with Play and Play: An Evening of Movement and Dance, which includes two works: "Ravel: Landscape or Portrait?" and "Story." Both are accompanied by music performed by Quartet Nouveau, 8 p.m. Thursday, May 25 at Mandeville Auditorium, 9500 Gilman Drive, off Mandeville Lane. Tickets: $9-$46. (858) 534-8497. artpower.ucsd.edu
Concert Time
Fourth Friday Jazz presents The Danny Green Trio (winner of two San Diego Music Awards for "Best Jazz Album") performing a night of originals and jazz standards, 8 p.m. Friday, May 26. La Jolla Community Center, 6811 La Jolla Blvd. Pianist Danny Green is joined by bassist Justin Grinnell and drummer Julien Cantelm. (858) 459-0831. $18-23 in advance, $25 at the door. ljcommunitycenter.org
Cantor Cabaret, featuring popular Jewish and Israeli songs, cantorial favorites and musical theater selections, 7 p.m. Thursday, May 25 at the JCC, 4126 Executive Drive. Performers include Sam Radwine, Jonathan Friedmann, Joseph Gole, Lisa Peicott, Cheri Weiss, Ruth Weber and Diane Benaroya. $30 in advance, $36 at the door. (858) 829-8178. hazzanit.com/cabaret
The Athenaeum Music & Arts Library's fall acoustic series concludes with Trails and Rails, MohaviSoul and Jefferson Jay, 7:30 p.m. Friday May 26, 1008 Wall St. Trails & Rails combines their Western history interests with their love of cowboy and train songs; guitarist Mark Miller and mandolin player Randy Hanson formed MohaviSoul; Jefferson Jay is considered a "lightning rod on the San Diego music scene." $12-$17. (858) 454-5872. ljathenaeum.org
---