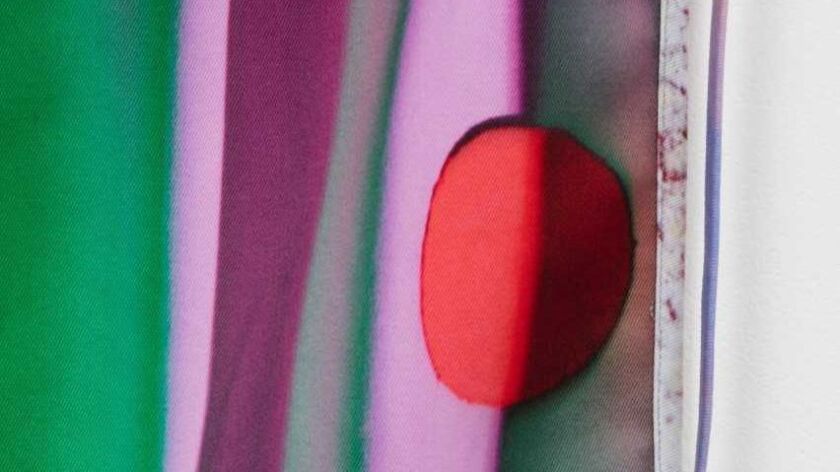 Art All Over
Works by the 2017 San Diego Art Prize recipients and San Diego State University art council scholarship winners are on display at Athenaeum Music & Arts Library, 1008 Wall St. The opening reception is 6:30 p.m. Friday, May 11. The exhibit is up through June 9. (858) 454-5872. ljathenaeum.org
In honor of Mother's Day, Cosmopolitan Fine Arts gallery at 7932 Girard Ave. presents an exhibit that celebrates flowers and femininity through May 31. Participating artists include An He, Marcel Dyf, Ganter, Samimi and Z. Joy. See it during gallery hours, 10 a.m. to 5 p.m. daily. (858) 456-9506. cosmopolitanart.com
Art Glass Guild's annual Spring Show & Sale presents the work of more than 30 juried artists, 10 a.m. to 5 p.m. May 12-13 at Spanish Village Art Center, 1770 Village Place in Balboa Park, San Diego. Entertainment includes music, demonstrations featuring torch-work and glass cutting, as well as an area for children and adults to create their own mosaic piece to take home. (619) 702-8006. artglassguild.com
Ballet Season Closer
The City Ballet of San Diego ends its 25th season with "Carmina Burana," backed by full orchestra and 100-voice chorus. Program also includes "Mozart Concerto," 8 p.m. May 11-12 and 2 p.m. Sunday May 13 at Sprekels Theater, 121 Broadway, downtown. Tickets $30-$85. (858) 272-8663. cityballet.org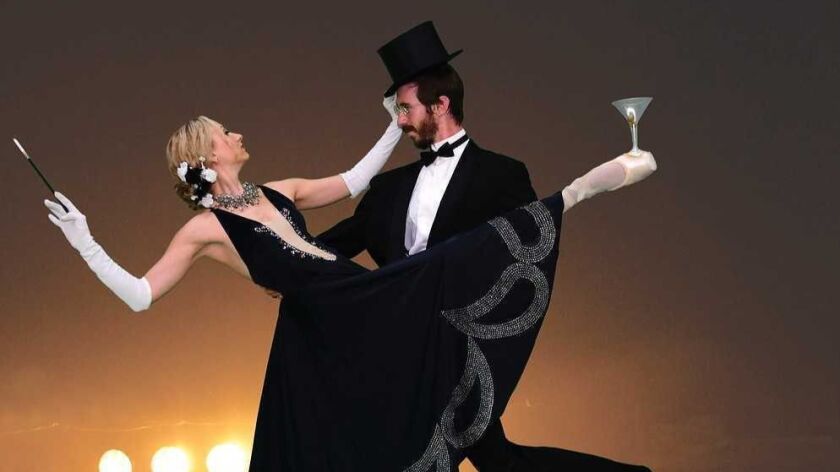 Time for Some Music
"The High Baroque and the Classical Era" is the theme of the next Athenaeum Music & Arts Library's music lecture series, 7:30 p.m. Thursday, May 10 at 1008 Wall St. Works by Mozart, Haydn and Scarlatti, and some early American music, will be featured. Tickets: $17-$22. (858) 454-5872. ljathenaeum.org/music-lectures
Mount Soledad Presbyterian Church's world-class Classical Guitar Music Series returns, 7 p.m. May 12 when the Odeum Guitar Duo of Fred Benedetti and Robert Wetzel perform "Music of Spain," at the Church, 6551 Soledad Mountain Road. $10, with discounts. (858) 248-9300.
Art of Elan's "Dreaming without Walls," is 7 p.m. Tuesday, May 15 at San Diego Museum of Art, 1450 El Prado in Balboa Park, San Diego. Featuring Commissioning of Tijuana-based Musician and a Continuing Partnership with The San Diego Museum of Art. artofelan.org
Film Screening
The Israeli Cinema Series presents "Wedding Doll," the story of a kindly and strong-willed young woman with a mild mental disability who embarks on a relationship, much to the concern of her protective mother, 7 p.m. Tuesday, May 15 at the Jewish Community Center, 4126 Executive Drive. $15.25. (858) 362-1348. sdcjc.org/boxoffice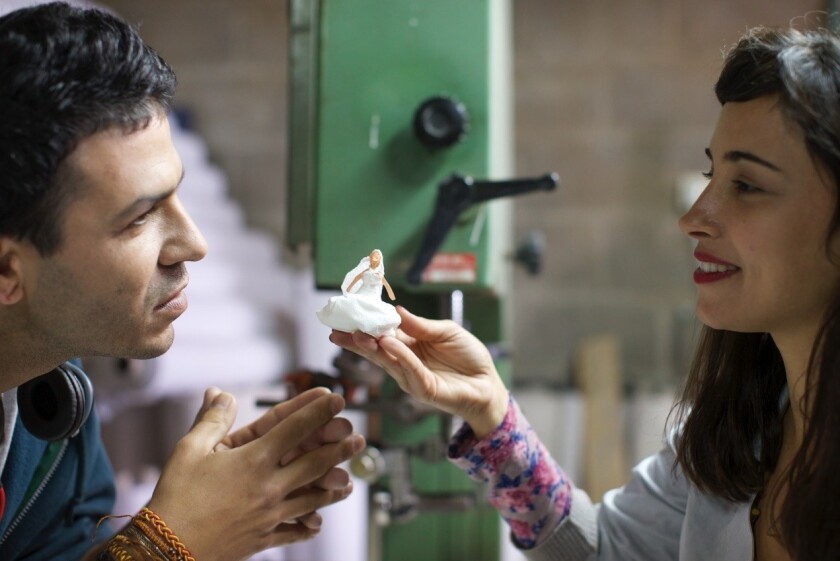 Listen Up!
Volunteer ambassador Jill Swaim will discuss the Road Scholar Travel Adventure Programs, which encompass a range of subjects and locations throughout the United States, Canada and 150 countries, including aboard ships, 1 p.m. Thursday, May 17 at La Jolla Riford Library, 7555 Draper Ave. roadscholar.org
The next La Jolla Photo Travelers Club meeting will focus on Faye Girsh's trip to Uzbekistan, 7:30 p.m. Wednesday, May 16, at Wesley Palms, 2404 Loring St. Girsh will report on the marvels of its ancient and modern architecture, music, dancing, arts — and, most of all, the delightful textiles. christam10@icloud.com
Rabbi Jeremy Gimbel looks at "How to Translate Torah to the Next Generation," at the 6:30 p.m. Wednesday, May 16, Congregation Beth Israel Men's Dinner Forum, 9001 Towne Centre Drive. Program open to men and women, Temple membership not required. Buffet dinner served. $15 with an RSVP, $18 without. (858) 900-2598. cbimensclub@gmail.com
Pulitzer Prize-winning journalist Katherine Boo speaks about her career and book "Behind the Beautiful Forevers," the story of a families striving for a better life in Mumbai, based on her reporting, 7 p.m. Wednesday, May 16 at San Diego Central Library, 330 Park Blvd., downtown. Free, pre-registration required: helenedison.ucsd.edu
---