Moonlit Pier Walks
Normally closed to the public, the Ellen Browning Scripps Memorial Pier opens for Birch Aquarium's Full Moon Pier Walks. The next ones are 7 p.m. July 27-28. Collect plankton, learn about bioluminescent organisms, and explore current research while engaging in hands-on activities. Cost: $30-$35. (858) 534-3474. aquarium.ucsd.edu
Family Friendly Fun
The new "The Backyard," at the San Diego Natural History Museum, allows little learners (ages 0-5) to expand their horizons and explore the natural world through play in a safe, dedicated place, while adults participate or sit and observe, 1788 El Prado, in Balboa Park. Until Aug. 1, admission $12-$19; after Aug. 1: $11.95-$19.95. (877) 946-7797. sdnat.org
Throughout the summer and fall, the Athenaeum Music & Arts Library offers free storytime for children ages 1-9, 3 p.m. Wednesdays through Nov. 28, 1008 Wall St. Free. (858) 454-5872. ljathenaeum.org
At least six furry, flying or slimy creatures are set to make an appearance — complete with biologists to talk about how them — at the Wild Wonders Animal Show 10 a.m. Friday, July 27 at La Jolla Riford Library, 7555 Draper Ave. Free. (858) 552-1657. lajollalibrary.org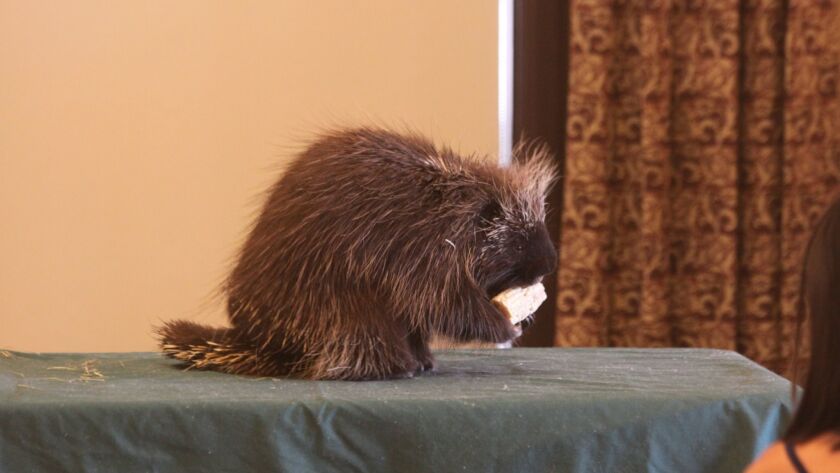 Art Summer Sale
La Jolla Art Association will host a Special One- Day Art Sale, 11 a.m. to 6 p.m. Tuesday, July 31, on the patio at the gallery, 8100 Paseo del Ocaso Suite B. All are invited to bring a friend to help support this local gallery and its artists. Said staff: "There will be lots of fine art work at a great price to choose from, including oil paintings, craft and multimedia projects." (858) 459-1196.
La Jolla Waterways
Through July 31, "La Jolla Waterways," an exhibit with artist Jeff Robin is on view at Beaumont's Eatery. In the exhibit, "colors fill the artist's interpretation of La Jolla streets, filled with flowing waters carrying boats and people to their daily destinations," 5662 La Jolla Blvd. Free. (858) 459-0474. beaumontseatery.com
Song and Dance
Christopher Hollyday, Mike Wofford and Rob Thorsen will perform the music of Duke Ellington and Billy Strayhorn as part of the Fourth Friday Jazz series, 7 p.m. Friday, July 27 at La Jolla Community Center, 6811 La Jolla Blvd. Tickets: $18-$23 in advance, $25 at the door. RSVP: (858) 459-0831. ljcommunitycenter.org
Mount Soledad Presbyterian Church continues to host its classical guitar music series with "Guitar Duo Traditions" from Fred Benedetti and Robert Wetzel, the Odeum Guitar Duo, 7 p.m. Saturday, July 28 at the church, 6551 Soledad Mountain Road. Tickets at the door: $5-$10. (858) 248-9300.
Del Mar Thoroughbred Club's summer racing season presents concerts after the last race of the day Friday and Saturday nights in the seaside concert area at the west end of the grandstand. See reggae music group Steel Pulse Friday, July 27 at 2260 Jimmy Durante Blvd. Free with track admission. (858) 755-1141. delmarracing.com
See three days of productions by the hottest young dancers of TV and film at "Beat Street," presented by DancerPalooza: 12:30-5:30 p.m. Friday, July 27; 1-7 p.m. Saturday, July 28; 8:45 a.m. to 2 p.m. Sunday July 29, San Diego Convention Center, 111 W Harbor Drive, downtown. Beat Street attendees get free swag bags, opportunities to enter for prize giveaways and access to more than 100 dance vendors. dancerpalooza.com
Monday Night Shakespeare
The Old Globe Theatre's Monday Night Shakespeare film screening continues with Orson Welles's "Othello," 8:15 p.m. July 30 at 1363 Old Globe Way in Balboa Park, San Diego. When a secret marriage is planned between Othello and Desdemona, her old suitor Roderigo takes it hard. He allies himself with Iago, who has his own grudge against Othello, and the two conspire to bring Othello down. Free admission. (619) 234-5623. theoldglobe.org
---