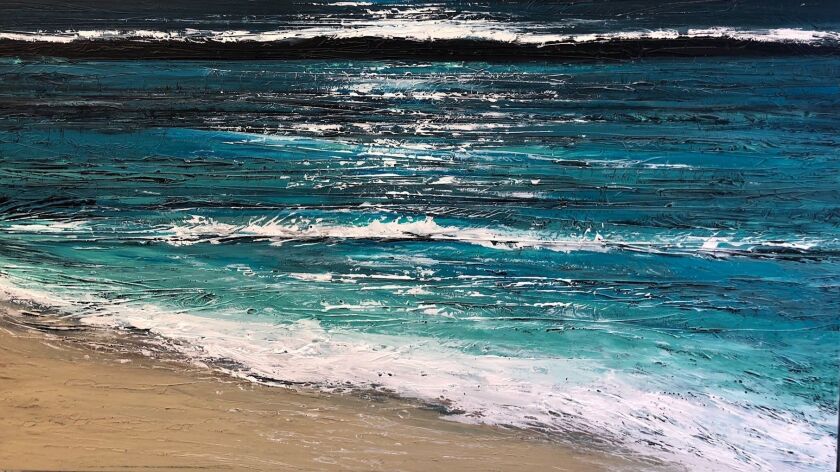 Art Exhibits
Contemporary fine artist, Stephanie Paige, describes her latest collection "Reflections" as "meditative and peaceful" and "inspired by Mother Nature." Her large scale works are made with layers of marble dust plasters hand-made with natural pigments on wood panels and canvases. See it at through Sept. 19 at Contemporary Fine Arts Gallery, 7946 Ivanhoe Ave. Free. (858) 551-2010.
Through July 27, see UC San Diego MFA alumnus Corey Dunlap's works in the 1805 Gallery, 1805 Columbia St., San Diego. The exhibition focuses on a series of digitally-rendered prints and sculptures that explore the boundaries between object and body. The objects resemble fluid bodily forms that exist only within a virtual realm Dunlap has produced with a digital modeling software. Free. (619) 888-8288. 1805gallery.com
Friday Night Out
In what is becoming a monthly event (third Fridays), the next Blues and Rock 'n' Roll Dance Night is 6:30 p.m. Friday, July 20 at La Jolla Community Center, 6811 La Jolla Blvd. Music popularized by Ella Fitzgerald, Muddy Waters and Elvis Presley will be performed by the Stoney B Blues Band. Admission: $10. RSVP (858) 459-0831. ljcommunitycenter.org
'A Bench in the Sun'
Don't miss the La Jolla Theatre Ensemble's staged reading of Ron Clark's laugh-out-loud yet poignant comedy, "A Bench in the Sun," which follows two old friends throughout a year, as a one-time actress enters their lives, 7 p.m. Monday, July 23 and Wednesday, July 25 at La Jolla Community Center, 6811 La Jolla Blvd. $10 suggested donation. (858) 459-0831. ljcommunitycenter.org
Dive In!
Snorkeling with the Sharks returns for the summer, 8 a.m. every other weekend, July 21 to Sept. 16, meet at Birch Aquarium, 2300 Expedition Way. Join naturalists and visit leopard sharks in their underwater home off the La Jolla coast. Intermediate swimming ability is required and previous snorkeling experience is recommended. Participants must supply their own gear. Ages 10 and older (minors must also be accompanied by a paid adult). Cost: $25-$30. Pre-purchase required: aquarium.ucsd.edu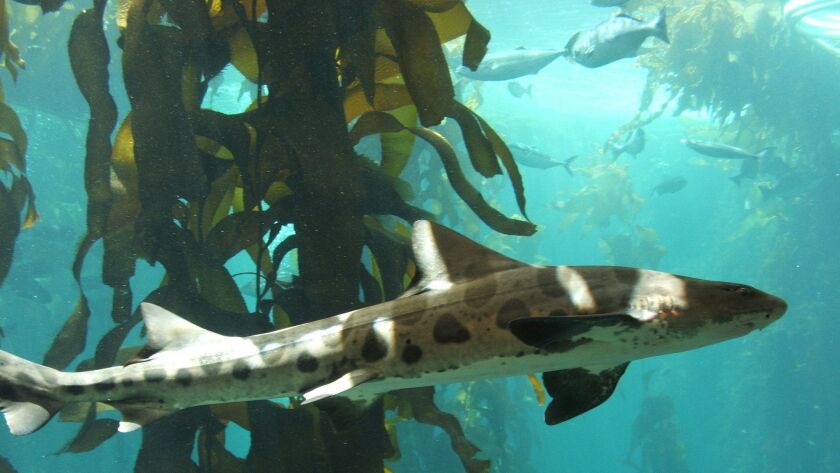 Woman's Club Lecture
The La Jolla Woman's Club "Women in Leadership Speaker Series," presents "Women Who Made La Jolla — The Pioneers," 5:30 p.m. Wednesday, July 25 at 7791 Draper Ave. Anne Holberg and Gary Ferdman will discuss many of the amazing and talented women who helped shape La Jolla over the last century. Free, open to men and women, cash bar. RSVP: (858) 454-2354. jbengis@aol.com.
Concert Time
The Del Mar Thoroughbred Race Club's summer season presents concerts after the last race of the day every Friday and almost every Saturday night in the seaside concert area at the west end of the grandstand. Series opens with the Psychedelic Furs ("Pretty in Pink" and "Heaven") Friday, July 20 and Iration ("Wait and See" and "Fly with Me") Saturday, July 21 at Del Mar Fairgrounds, 2260 Jimmy Durante Blvd. Free with track admission. (858) 755-1141. delmarracing.com
Each year, top musicians from around the world travel to San Diego for the San Diego Youth Symphony and Conservatory's International Youth Symphony program. This year, 17 musicians representing 10 countries participate in open rehearsals, 8 a.m. and 1 p.m. July 19-20, July 23-25 and July 27 at Saint Paul's Cathedral, 2728 Sixth Ave., near Balboa Park, San Diego. At 6:30 p.m. Tuesday, July 24 the International Youth Symphony presents "Twilight in the Park" Spreckels Organ Pavilion in Balboa Park. Free. (619) 233-3232. sdys.org
The 20th annual Athenaeum Music & Arts Library Summer Festival concludes 4 p.m. Sunday, July 22. Pianist Gustavo Romero performs a selection of works from his storied involvement with the Summer Festival. Tickets: $45-$165. 1008 Wall St. (858) 454-5872. ljathenaeum.org
Book Talk
Jennifer G. Spencer is a painter and photographer who creates images using alternative photographic processes and digital imagery. She will release and sign her latest book, "The Artist Portrait Project," 7:30 p.m. Thursday, July 19 at Warwick's books, 7812 Girard Ave. Only books purchased from Warwick's ($39.95) will be signed. (858) 454-0347. warwicks.com
---