La Jolla's Best Bets for Events: Jan. 5
Two Art Exhibits of Note
An opening reception for the Athenaeum Music & Art Library's latest two exhibits, "Over The Moon: A collaborative project created by San Diego Book Arts members" and "Derli Romero: Small works on paper and books" will be held 6:30 p.m. Friday, Jan. 6 at 1008 Wall St. All are welcome to attend. The works will be on view through Feb. 11. Free. (858) 454-5872. ljathenaeum.org
Through Jan. 15, La Jolla Art Association presents a two-week show of works representing the "San Diego State of Mind," including lifestyle and scenery images. Pieces in all media represented at 8100 Paseo Del Ocaso, Suite B, La Jolla Shores. Free. (858) 459-1196. lajollaart.org
Let's Talk About It
La Jolla Community Center's first Distinguished Speaker Series lecture of 2017 brings San Diego Women's Hall of Fame Inductee Gloria Harris, Ph. D., to the center 6 p.m. Thursday, Jan. 12 at 6811 La Jolla Blvd. Harris is the co-author of "Remarkable Women of San Diego: Pioneers, Visionaries and Innovators" and will share the stories of these women and more. Free, but registration required: (858) 459-0831. ljcommunitycenter.org
The northern white rhino is on the brink of extinction, but you can learn how the San Diego Zoo is using "Jurassic Park technology" and in-vitro fertilization to save the species, at the La Jolla Riford Library's Citizen Science Lecture, 6:30 p.m. Tuesday, Jan. 10, 7555 Draper Ave. Tom Nguyen, research associate in genetics at the Zoo presents. Free. (858) 552-1657. lajollalibrary.org
Christian author Josh McDowell, writer or co-writer for more than 140 books in 100 languages, will speak 10 a.m. and 6 p.m. Sunday, Jan. 8 at La Jolla Christian Fellowship, 627 Genter Street. His most noted works are "More Than a Carpenter," which has sold more than 27 million copies, and "Evidence That Demands a Verdict." Free. (858) 454-9636. churchatlajolla.org
Hadassah San Diego book group opens 2017 with a discussion of Candice Millard's "Destiny of the Republic," a tale of madness, medicine and the murder of a president, 9:45 a.m. Thursday, Jan. 5 at the Jewish Community Center, 4126 Executive Drive. Cost is $55 for the year or $10 for drop-ins. Ellen Reese will lead the discussion. RSVP: (858) 268-3200. gbenn13@cox.net
Tapestry, a community celebration of Jewish learning, will provide opportunities to learn about your choice of two (from 24 different) topics offered in 55 minute increments with local rabbis and Jewish educators from across Judaism's broad spectrum, 6:30 p.m. Saturday, Jan. 7 at the Jewish Community Center, 4126 Executive Drive. Concludes with a Champagne and dessert reception. Pre-registration $20-36 ($50 at the door). Call the Box Office at (858) 362-1348 to register.
Three Concerts to Catch
UC San Diego's Department of Music launches the winter 2017 concert season with a performance by guest cellist Michael Nicolas and professors Erik Carlson and Aleck Karis, 7 p.m. Saturday, Jan. 7 in the Conrad Prebys Concert Hall, UCSD, 9500 Gilman Drive. The trio's program includes: "Trio for Violin, Cello and Piano" (1983) by Charles Wuorinen, "Trio for Violin, Violoncello and Piano" (2011) by Harrison Birtwistle, and "Piano Trio, Op. 97 (Archduke Trio)" (1811) by Beethoven. Free. (858) 534-3448. musicweb.ucsd.edu/concerts
Camera Lucida, under the direction of UCSD music professor and cellist Charles Curtis, presents a showcase of Schumann and more 7:30 p.m. Jan. 9 at the Conrad Prebys Concert Hall, UCSD campus, 9500 Gilman Drive, off Russell Lane. Program includes Schumann: "Fairy Tale Pictures for Viola and Piano, Opus 113" (Schumann), "Violin Sonata in D minor, Opus 75" (Saint-Saëns) and "Trio for Clarinet, Cello and Piano, Opus 120" (Fauré). Tickets: $33, discounts available. (858) 534-8497. sdcamlu.org or music.ucsd.edu/concerts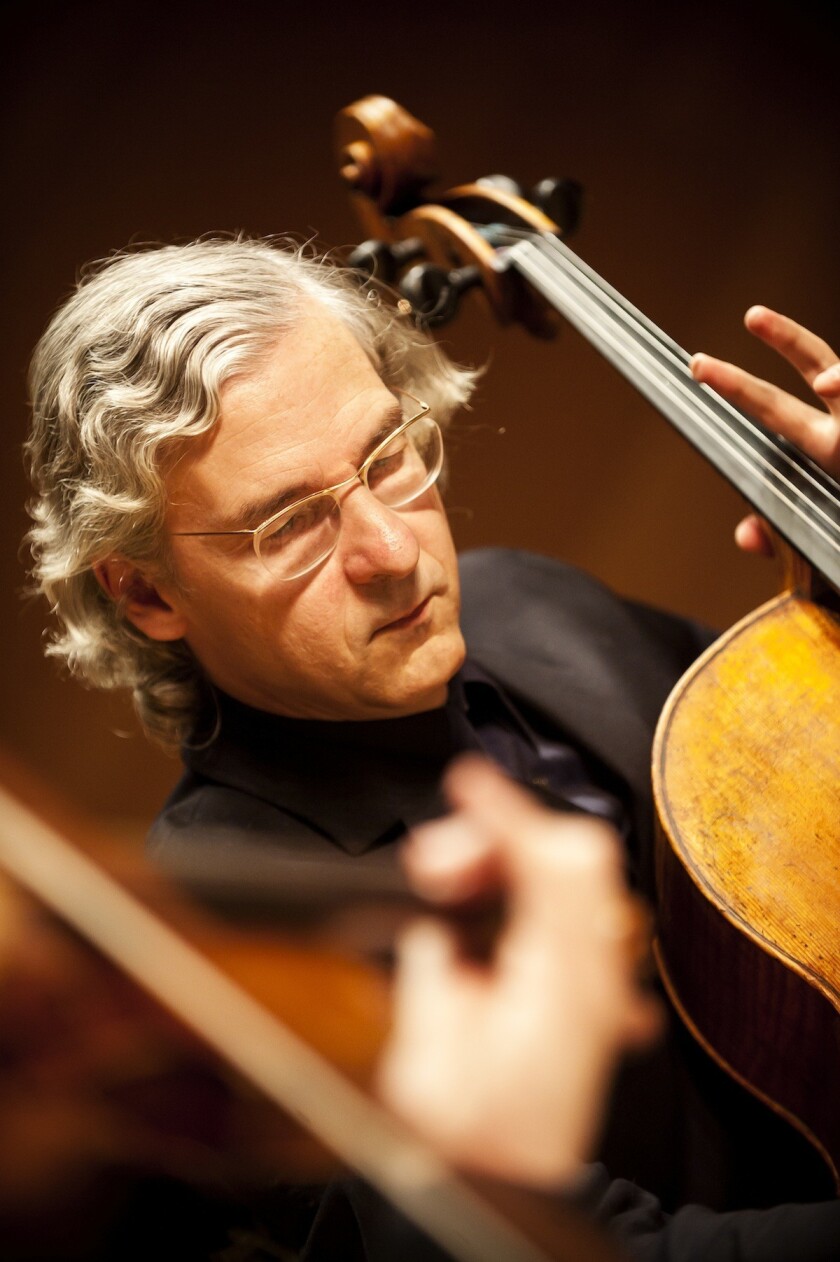 The "Mini Concerts at Noon" series resumes Monday, Jan. 9 at the Athenaeum Music & Arts library, 1008 Wall St., with an artist to be announced. The free outdoor concerts feature both local and touring musicians, prize-winning students, university music faculty members, local chamber ensembles and others. There are no reservations or tickets (just line up at the side door before noon). The concerts last about an hour. (858) 454-5872. ljathenaeum.org
---
Get the La Jolla Light weekly in your inbox
News, features and sports about La Jolla, every Thursday for free
You may occasionally receive promotional content from the La Jolla Light.