La Jolla's Best Bets for Events, Jan. 19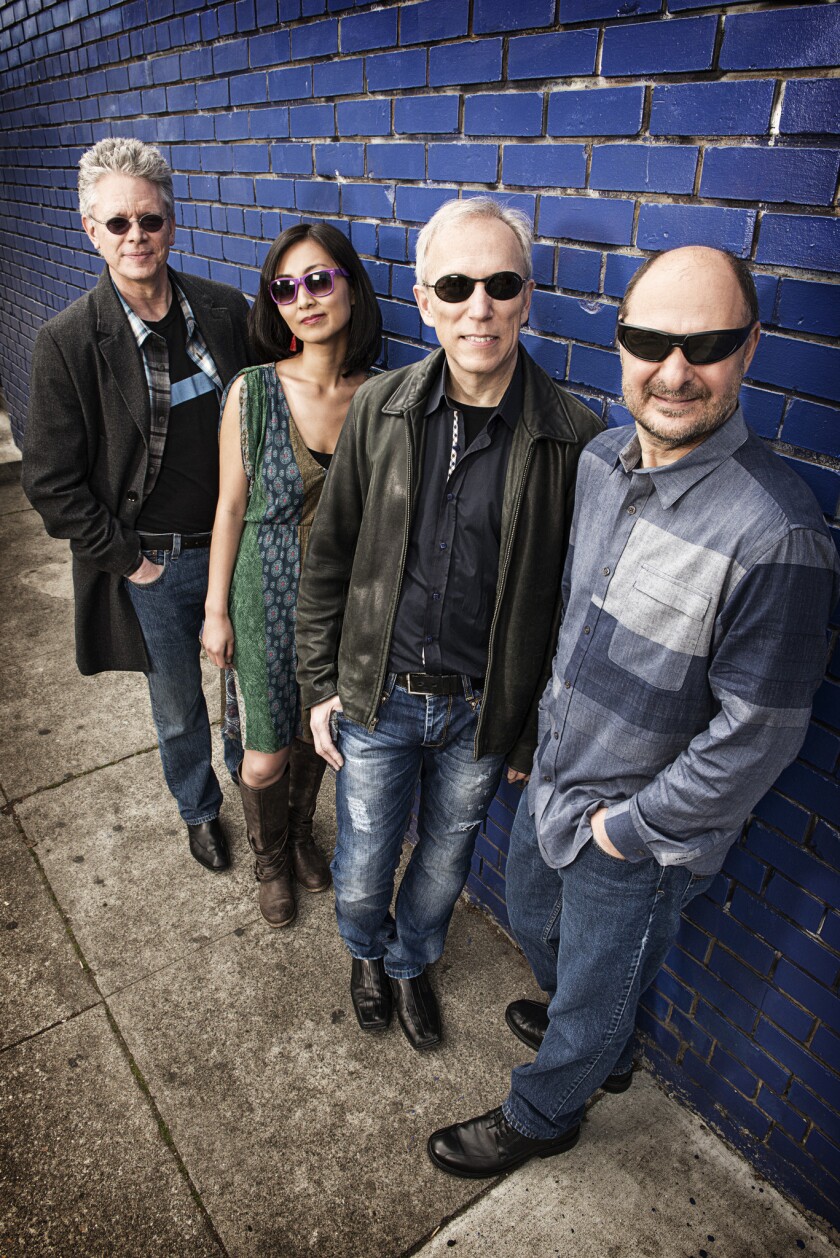 It's Concert Time
La Jolla Music Society's Revelle Chamber Music Series continues with the Grammy Award-winning Kronos Quartet, 8 p.m. Friday, Jan. 20 at Sherwood Auditorium, 700 Prospect St. in the Museum of Contemporary Art. Kronos brings a program of contemporary works by composers including Franghiz Ali-Zadeh, Terry Riley, Sofia Gubaidulina, Garth Knox and Wu Man. Tickets $30-$80. (858) 459-3728. ljms.org
The 2009 Rostropovich Cello Competition Young Soloist Prize winner Edgar Moreau brings his cello mastery to a La Jolla Music Society concert, 3 p.m. Sunday, Jan. 22 at The Auditorium at TSRI, 10620 John J Hopkins Drive. Moreau will be joined by Jessica Xylina Osborne on piano. The program includes Bach's "Sonata No. 3 in G Minor for Viola da Gamba and Keyboard, BWV 1029," Franck's "Sonata in A Major for Cello and Piano," Schnittke's "Sonata No. 1 for Cello and Piano," and Chopin's "Introduction and Polonaise Brillante, Op. 3." Tickets $30 ($5 for children). (858) 459-3728. ljms.org
Tokyo-born starRo, is considered a producer, artist, embracer, curator and more. From high art to street culture, from classical music to gaming soundtracks, from food and fashion to philosophy and psychology, starRo has spent the past five years creating and crafting a cultural, sonic-led movement that has begun to take seed across the planet. See starRo with special guest Graham Elliot, 9 p.m. Friday, Jan. 20 at The Loft at UCSD, 9500 Gilman Drive (off Lyman Lane and Russell Lane). $10. (858) 534-1959. theloft.ucsd.edu
La Jolla Music Society's 2016-17 Season Orchestra Series opens with PKF — Prague Philharmonia at Jacobs Music Center-Copley Symphony Hall, 8 p.m. Wednesday, Jan. 25, 750 B St. The program includes Smetana's "The Moldau from Má vlast" ("My homeland,") and Dvořák's "Symphony No. 8" and two symphonic works. Tickets: $30-$99. (858) 459-3728. ljms.org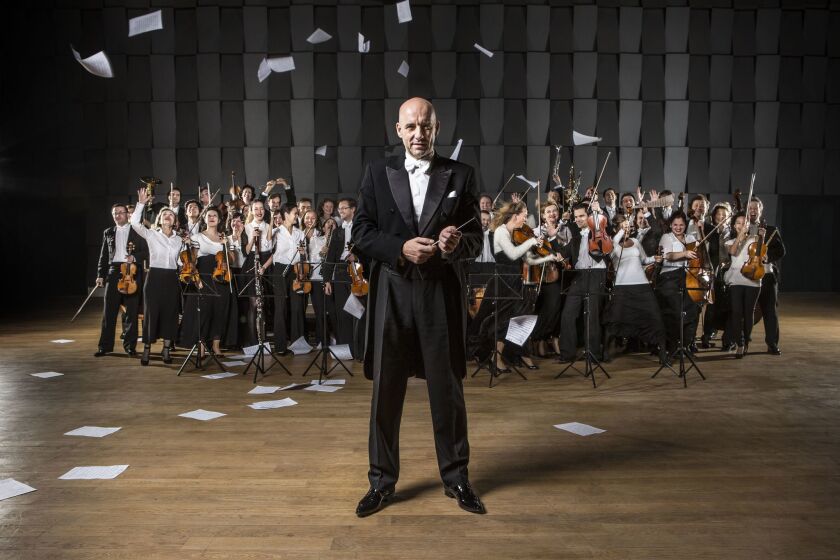 Family Friendly Youth Theatre
"Lyle the Crocodile," an adaptation of Bernard Waber's classic children's book series, and "Little Shop of Horrors," the Off-Broadway musical cult classic, become family-friendly productions on stage, Jan. 6-22, at Casa del Prado Theatre in Balboa Park. Show times for Lyle are 2 p.m. Jan. 14-15 and 21-22. Show times for Little Shop are 7 p.m. Jan. 13-14 and 20-21, and 6 p.m. Sunday, Jan. 15. Tickets $12-$16. (619) 239-1311. juniortheatre.com
Women's March set for Saturday
Thousands are expected to gather for the San Diego Women's March, to be held in solidarity with the Women's March On Washington, for the purpose of saving and preserving women's rights. The march will start at 10 a.m. Saturday, Jan. 21 in front of Civic Center Plaza, 1200 Third Ave. in downtown San Diego. Marchers will then proceed on Broadway to Harbor Drive. The march will end in front of the County Administration Building, on the Harbor Drive side. sdwomensmarch.com
Lots of Art Around Town
"Conducting a Symphony: A Rhythm of Visual Perception" by Chinese-born artist Lei Tang, is a solo exhibition featuring 20 large and medium scale acrylic paintings on canvas. A preview opening is set for Saturday, Jan. 21 (the gallery is open 11 a.m. to 5 p.m.), and an artists reception is 4 p.m. Saturday, Jan. 28 at Monarch Arredon Contemporary, 7629 Girard Ave. The work is on view until March 4. (858) 454-1231. monarchfineart.com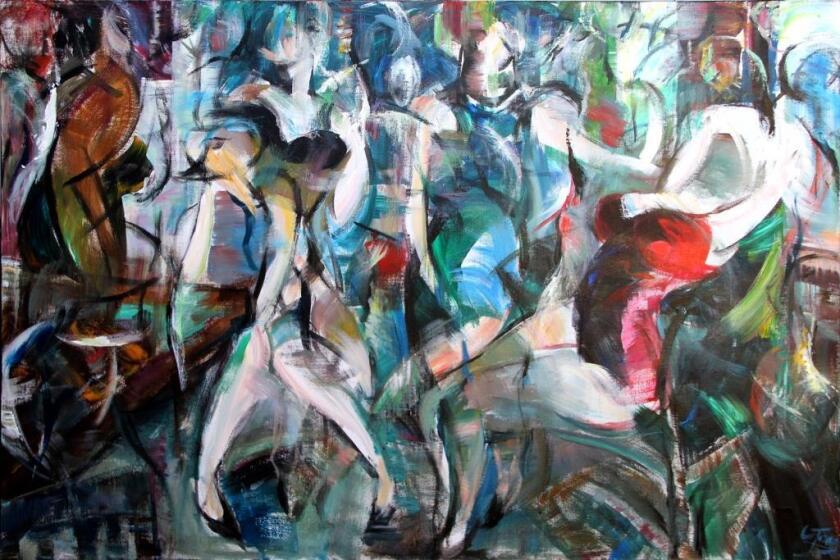 Join fellow art enthusiasts to learn more about the artists and their works created for the Murals of La Jolla program, during a guided walking tour led by project curator Lynda Forsha, 4:30 p.m. Wednesdays, Jan. 25 and Feb. 22, tours continue 5:30 p.m. the last Wednesday of the month through July 26. Free, but RSVP required: (858) 454-5872. Meet at Athenaeum Music & Library, 1008 Wall St. ljathenaeum.org
Historian Linda Blair returns to the Athenaeum Music & Arts Library for a lecture about Vincent van Gogh and Paul Cezanne, 7:30 p.m. Monday, Jan. 23 at 1008 Wall St. When Van Gogh and Cezanne first met in Paris in 1886, they despised each other, a contempt that spilled over in their opinions of each other's art. Learn more about the relationship and how it affected their work. Tickets: $14-$19. (858) 454-5872. ljathenaeum.org
Four Days Left in Restaurant Week
Visit sandiegorestaurantweek.com to see a list and entree items for the dozens of La Jolla eateries participating in the San Diego Restaurant Week promotion with two-course and three-course, prix-fixe menus. The deal is on Jan. 15-22.
---
Get the La Jolla Light weekly in your inbox
News, features and sports about La Jolla, every Thursday for free
You may occasionally receive promotional content from the La Jolla Light.