La Jolla Light's Best Bets for events: Feb. 9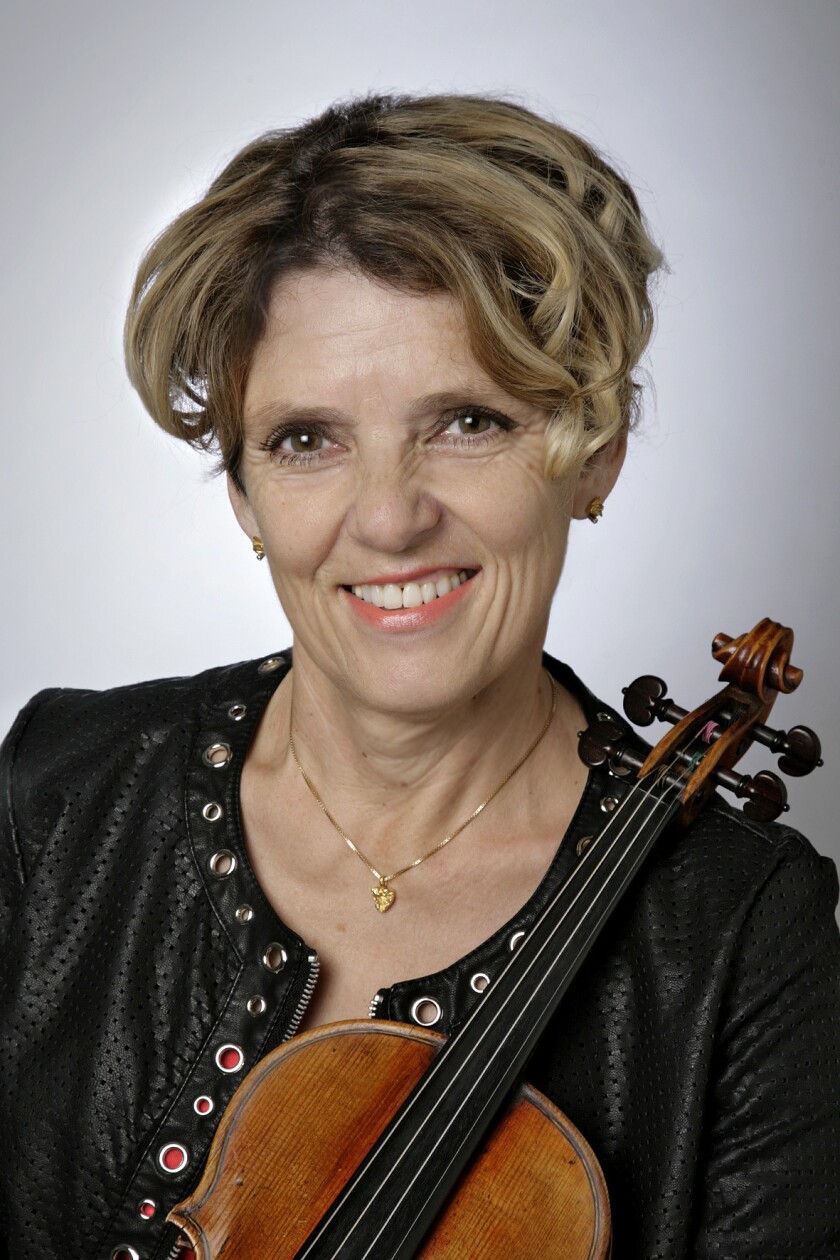 Valentine's Day Events
In 1987, violinist János Négyesy established a series of chamber music concerts called the "Soirée for Music Lovers," intended to be a counterpoint to the experimental music found at UC San Diego, where Négyesy was a long-time faculty member. Päivikki Nykter, his widow and musical partner, has taken up the mantle, so the tradition continues 7 p.m. Tuesday, Feb. 14 at La Jolla Congregational Church, 1216 Cave St. Tickets $15-$18 in advance, $20 at the door. (858) 459-5045. lajollaucc.org/events
South American singer/composer Ossie Arciniega and his trio, accompanied by Miguel López on the harp, will provide the musical backdrop at the La Jolla Community Center's Valentine's Day dinner, show and dance event, 6:30 p.m. Tuesday, Feb. 14 at 6811 La Jolla Blvd. Tickets: $30-$35 in advance, $40 at the door. RSVP: (858) 459-0831. ljcommunitycenter.org
Stepping up the children's story time hour held each week at La Jolla Riford Library, a Valentine's Day tea party is set for 3:30 p.m. Tuesday, Feb. 14 at 7555 Draper Ave. Refreshments, story time and crafts, and tea party etiquette. Free. (858) 552-1657. lajollalibrary.org
Four Concerts to Catch
The final performance of La Jolla Music Society's 2016-17 jazz series will be the Branford Marsalis Quartet with special guest Kurt Elling, 8 p.m. Friday, Feb. 10 at Balboa Theatre, 868 Fourth Ave., downtown San Diego. The world-renowned quartet features Marsalis on saxophone, Joey Calderazzo on piano, Eric Revis on bass and Justin Faulkner on drums. The Quartet and Elling first collaborated on the 2017 Grammy-nominated album "Upward Spiral." Tickets from $25. (858) 459-3728. ljms.org
"Beethoven, Rossini & Berio" are the subject of the La Jolla Symphony & Chorus' next concert series, 7:30 p.m. Saturday, Feb. 11 and 2 p.m. Sunday, Feb. 12 at the Mandeville Auditorium on the UC San Diego campus, 9500 Gilman Drive. Steven Schick conducts Beethoven's majestic "Violin Concerto," with soloist David Bowlin. Also on the program are Luciano Berio's "Sinfonia," with vocal octet Kallisti, and Rossini's Overture from "The Barber of Seville." Tickets from $15. (858) 534-4637. lajollasymphony.com
Jazz at the Athenaeum series continues 7:30 p.m. Tuesday, Feb. 14 with the Edmar Castañeda Trio. Hear improvising Colombian harpist Castañeda with trombonist Marshall Gilkes and drummer-percussionist Dave Silliman, and guest vocalist Andrea Tierra. Tickets from $21. Athenaeum Music & Arts Library, 1008 Wall St. (858) 454-5872. ljathenaeum.org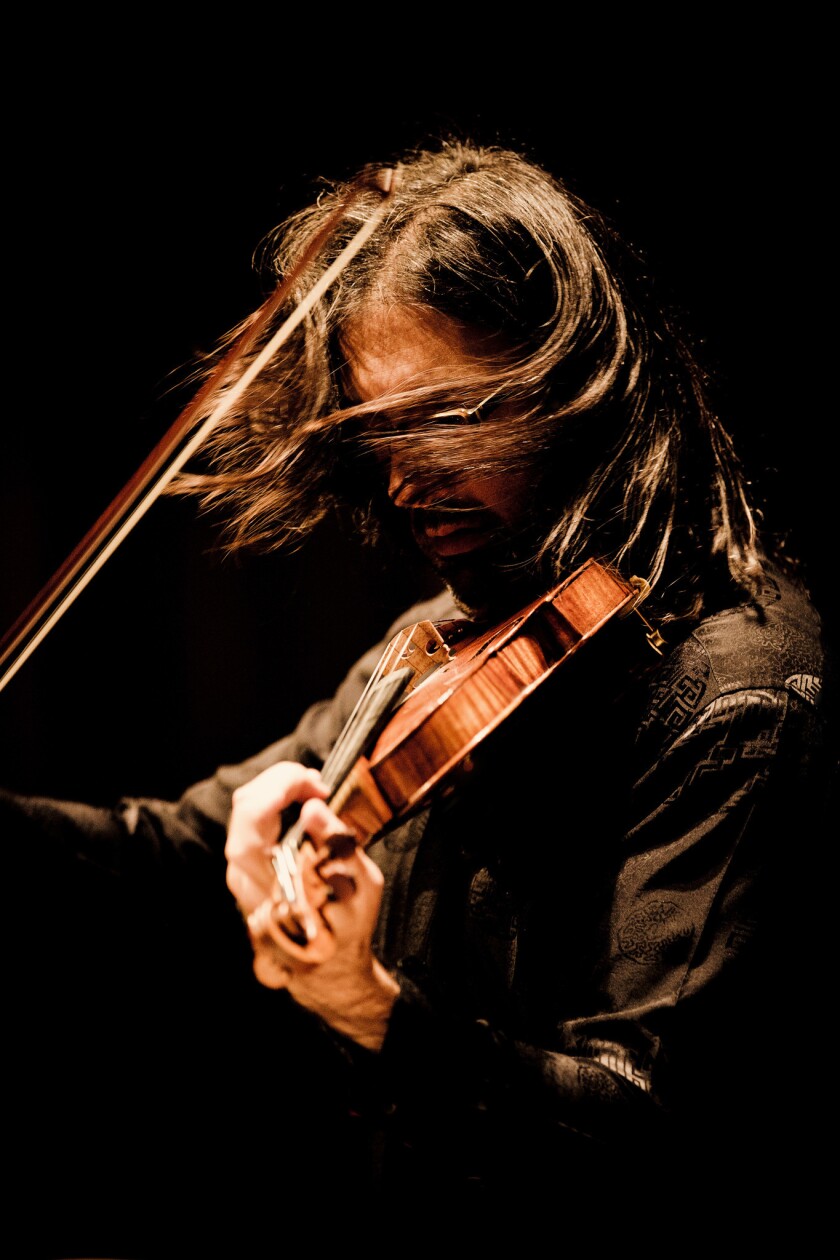 La Jolla Music Society presents a duet of Leonadis Kavakos on violin and Yuja Wang on piano, 8 p.m. Saturday, Feb. 11 at Balboa Theatre, 868 Fourth Ave., downtown San Diego. Program includes Janacek's "Violin Sonata, JW.7/7," Schubert's "Fantasy for Violin and Piano in C Major, D.934," Debussy's "Sonata for violin and Piano in G Minor, L.140" and Bartok's "Sonata for Violin and Piano No. 1, Sz.75." Tickets from $20. (858) 459-3728. ljms.org
Talk About Happy!
Speaking to the advances that have been made in treating and lifestyle changes to promote mental health, Dr. Aboo Nasar will be the next Distinguished Speaker in the La Jolla Community Center series. "The Pursuit of Happiness: Healthy Longevity" takes place 6 p.m. Thursday, Feb. 16 at 6811 La Jolla Blvd. Admission is free. (858) 459-0831. ljcommunitycenter.org
Murder-Mystery at the Fleet
A terrible crime has been committed and Victorian London's most celebrated detective needs your help to find out "whodunit." Starting Saturday, Feb. 11, "Sherlock Holmes and the Clocktower Mystery" is at the Fleet Science Center, 1875 El Prado in Balboa Park, San Diego. This immersive murder-mystery will test your powers of observation and deductive reasoning through Sunday, June 4. See it during Fleet hours: 10 a.m. to 5 p.m. Monday-Thursday, 10 a.m. to 6 p.m. Friday-Sunday. Admission: $19.95 with discounts. (619) 238-1233. rhfleet.org
---
Get the La Jolla Light weekly in your inbox
News, features and sports about La Jolla, every Thursday for free
You may occasionally receive promotional content from the La Jolla Light.