La Jolla's Best Bets for Events: Feb. 2
Three Concerts to Catch
Belgian flutist and UCSD Department of Music alumna Ine Vanoeveren presents a solo recital honoring UCSD composers as part of her 2017 U.S. tour, 7 p.m. Monday, Feb. 6 at Conrad Prebys Music Center Experimental Theater, 9500 Gilman Drive, on campus. Vanoeveren's program includes: "Through" by Fernanda Navarro, "Echoes of Cassandra" by Brian Griffeath-Loeb, "Ina" by Chaya Czernowin, "AP, 16, 17" by Marcelo Lazcano and the world premiere of "No I am not roaming aimlessly," by Anahita Abbasi. Free. (858) 534-3448. musicweb.ucsd.edu/concerts/
Grab the people who make your heart sing and join Write Out Loud for stories and songs about romance, family and the crazy things we do for love, 7 p.m. Monday, Feb. 6, Old Town Theatre, 4040 Twiggs St. Reception at 6:15 p.m. precedes the performance. Tickets: $20. (619) 297-8953. writeoutloudsd.com
Opera Wednesdays at La Jolla Community Center continues, 7 p.m. Feb. 8 at 6811 La Jolla Blvd. with Megan Griffiths, soprano; Hiroko Yoshinaga, mezzo; Felipe Prado Caceres, tenor; Jack French, baritone. Series continues second Wednesdays. Suggested donation: $10. (858) 459-0831. ljcommunitycenter.org
Athenaeum Offerings
Dialogues in Art & Architecture series kicks off 7:30 p.m. Tuesday, Feb. 7 at Athenaeum Music & Arts Library, 1008 Wall St. The discusssion is "Stairway(s) to Heaven: Building the New SFMOMA" with Ruth Berson, deputy director of curatorial affairs at the San Francisco Museum of Modern Art. Series continues March 7 and April 4 exploring the experimental edge of new art and architecture, addressing architectural design, urban planning, public culture, our changing ecology and the artist's perspective on these issues, as models of possibilities for the San Diego environment. Free. (858) 454-5872. ljathenaeum.org/special-lectures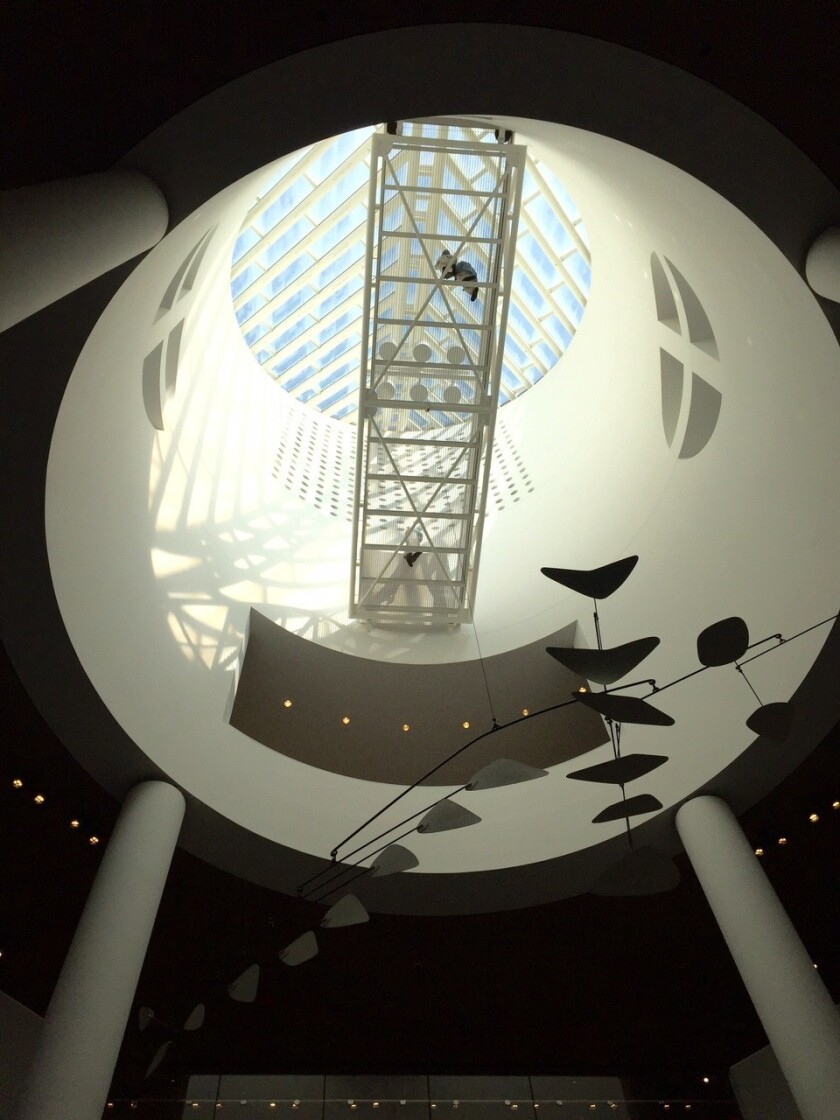 Two exhibits: "Over the Moon: A collaborative project created by San Diego Book Arts members" and "Derli Romero: Small works on paper and books" come to a close Feb. 11 at 1008 Wall St. In connection with the two shows, selections from the Fred and Erika Torri Athenaeum Artists' Books Collection will be on view in the North Reading Room. Free during library hours: 10 a.m. to 5:30 p.m. Tuesday, Thursday, Friday and Saturday, and 10 a.m. to 8:30 p.m. Wednesday. (858) 454-5872. ljathenaeum.org
The Art of Harold Cohen
The latest UCSD Visual Arts exhibit "Harold Cohen, Creating Computational Creativity" honors the memory of UCSD Professor Emeritus Harold Cohen, a pioneer in computing and the arts. Cohen, who passed away in 2016, taught at UCSD from 1968 until his retirement in 1994. See the exhibit at the UCSD Visual Arts Gallery through Feb. 17 at 9500 Gilman Drive, on campus. Free during gallery hours: 2:30-6 p.m. Monday, Tuesday and Friday. visarts.ucsd.edu
Pancakes Anyone?
The La Jolla YMCA will host its community Pancake Breakfast, starting at 9 a.m. Saturday, Feb. 4 on its new recreational field at 8355 Cliffridge Ave. Try the best pancakes in town and learn more about all the La Jolla YMCA programs. Free. (858) 453-3483. lajolla.ymca.org
Answers for Work-related Issues
La Jolla resident Kent Porter will celebrate the launch of his book, "Fix Frustrations at Work: Short stories empowering you to make the difference" with a signing/speaking event 3 p.m. Saturday Feb. 4 at La Jolla Library, 7555 Draper Ave. The book is 32 short real-life business stories based on 10,000 hours of interviews with more than 500 people from 40 companies. fixfrustration.com or lajollalibrary.org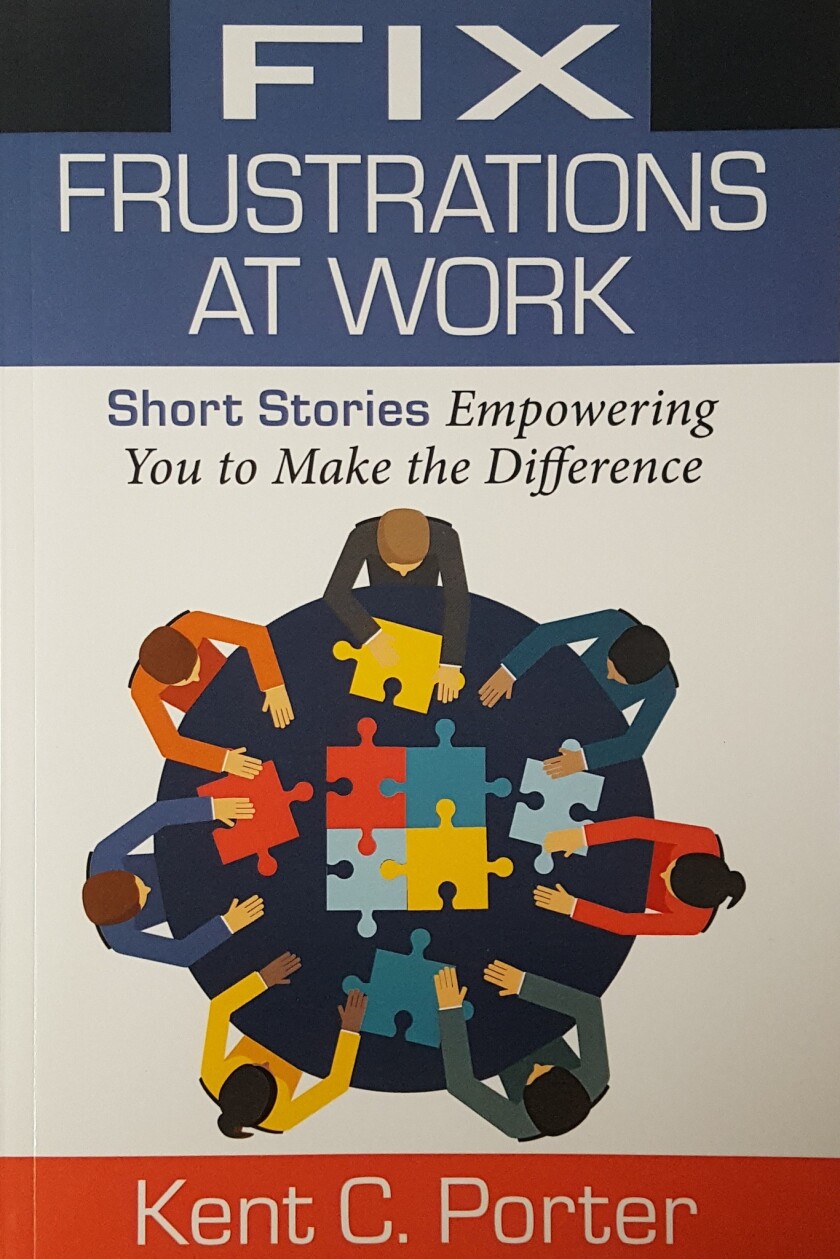 Wetlands Event on Saturday
The 11th annual Love Your Wetlands Day will be 9 a.m. to 4 p.m. Saturday, Feb. 4 at Kendall Frost Marsh Reserve, 2055 Pacific Beach Drive. Learn why wetlands matter, how they are threatened and what you can do to help. There will be animal presentations, walks through the marsh, interactive booths and a raffle. Bring rain boots for the marsh walk and be prepared for some muddy fun. Free. flaherty@sandiegoaudubon.org
Fun with Harbor Seals
The second "Harbor Seal Talk and Walk" of the year will feature slides and real-life viewing of the harbor seal colony at Children's Pool, 2 p.m. Sunday, Feb. 5. Presented by docents of the Seal Society of San Diego. Meet at Mangelsen's Images of Nature Gallery, 7916 Girard Ave. Free. (858) 551-9553.
---
Get the La Jolla Light weekly in your inbox
News, features and sports about La Jolla, every Thursday for free
You may occasionally receive promotional content from the La Jolla Light.